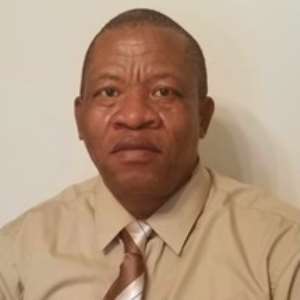 VEFIL's CEO, John Duco
The Vulnerable Empowerment Foundation International Liberia (VEFIL, Inc.), a non-governmental organization in Liberia, has begun a month-long community health worker (CHW) training in Monrovia.
The training, which is being conducted at the National Red Cross centre in Jacob Town, began on Wednesday, July 27, 2022.
VEFIL's Founder and International Facilitator, Mr. John S. Duco, said his organization is in partnership with WiRED International. WiRED is a health education organization based in USA.
He explained that 20 Liberians are benefiting from the first training program and facilitated by Liberia's season health experts.
Duco disclosed that the training program aims to train one thousand community health workers across Liberia over the period of five years.
According to him, the trainees who do not have any knowledge in community health, are being recruited from across Liberia. Duco said the training of people from fresh is to add more community health workers to the current ones.
"This is the first component of the program and deployment is the next step for people who are being trained as we receive the funding," Duco maintained.
This training, according to the VEFIL's International Facilitator, is being conducted electronically because each trainee is provided with a tablet, programmed with lessons on community health and associated activities.
He called on the trainees to make use of the opportunity to take their lessons serious if they must become seasoned community health workers in their respective communities and Liberia at large.
Meanwhile, Duco has commended VEFIL's volunteers who continue to stand with the organization and the Ministry of Health for working with it in ensuring such a legendary training program in Liberia.