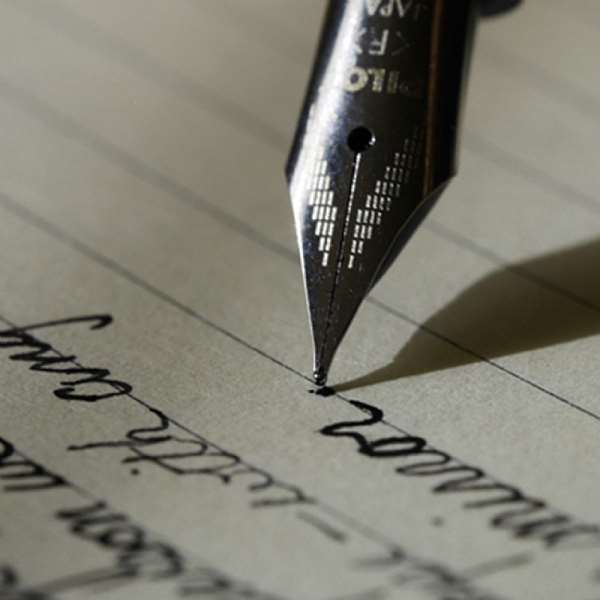 Post Office Box 47, Daaman Juaben Ashanti [email protected]
Dear President,
There is one contagious social issue that has bordered me for many years dated back from 1977 since I started Juaben Methodist Primary School in the Ashanti Region. This has for many years made me mentally troubled and traumatised. Now I feel right and concerned to air my voice and opinion to you as a democratic incumbent president, because of the terrible grief and pains that I have witnessed, experienced and observed throughout the country in the past and the profound dismay I feel in this situation. This infectious deadly social canker is being greatly escalated and killing majority of Ghanaians. This cancer however cannot be translated into statistical study because it has been excessively cumulated for decades which I think your government needs to take it serious.
From my everyday encounters some years back and the current observations, I can envisage that Ghana is economically, socially and politically decaying and if considerable desperate practical pragmatic antidotes are not collectively and urgently developed by your government to counter and remedy the persistent evil practices, the country will be closed to failure in future. Continuously, there are two very dangerous and pressing internal and external damaging factors serving as obstacles to Ghana's socio-economic development. I shall speak to you about the external cumulative destructive factors in my next letters. Let me start to delve into some of the major corrosive internal destructive factors permanently responsible for Ghana's socio-economic and political retrogressing.
When I analyse the direction of Ghana's existing institutions it appears to me that, corruption has been sophisticatedly institutionalised, entrenched and therefore responsible for the current abject poverty, rampant death, diseases, poor quality of education and hopelessness experienced by majority of our hardworking citizens.
Undisputable and clear social indicators in all the ten regions confirm that constant and permanent visible corrupt acts and practices have been vastly embedded and therefore, cut solidly and "officially" across all the institutions, state, private apparatus and machineries. Nevertheless these state institutions of the country are formally and statutorily responsible to operate democratically for socio-economic and political growth for our dear country.
Bribery, lawlessness, opportunism, extortion, selfishness, evil motives, immorality, greed, lies, stealing and superstitions are astronomically increasing everyday among almost all the powers that be across the country. My inconclusive informal estimations and observations show that, Ghana is undoubtedly among some of the most corrupt developing countries in the world. I think the earlier we start to firmly tackle corruption the better. This will I hope, sensibly help to develop our country for the current people and the generation yet to come. If we all agree that Ghana is a "Christian dominated" country then corruption is evil, killer and therefore must be totally rejected and eradicated.
When I wake up daily and analyse the extent and stench of poverty and wretchedness being experienced as a result of corruption everyday by majority of Ghanaians in almost all the cottages, villages, towns and cities throughout the country, I feel socially right to pinpoint certain individuals who we should all, if we can rightly appeal to reasons as responsible and accountable citizens blame for their evil acts that have been constantly operating in the country for many years.
Regretably, a sense of insecurity and hopelessness have been with many Ghanaians for many years because the majority of our leaders, elites and few individuals who have been leading and administering the country's socio-economic development are deeply and officially corrupt. They can be solely held responsible and accountable for the current numerous unacceptable problems that majority of people face in Ghana and abroad. It is sad that the leaders cannot honestly and reasonably use their acquired knowledge, experience, skills and values both locally and internationally, to marshal our abundant resources to make life relatively bearable for about 92% of the growing population but rather continue to feel so strong to destroy the future of the country by enjoying in corrupt means.
It is a shame to note that, any great damage to the population, the economy, democracy and government at any era in Ghana's political dispensation since independence, was/is mostly wickedly calculated and co-ordinated by majority of our leaders we put in public positions of trust, to manage our resource.
What makes me, personally crazy is that all the institutions in Ghana under our leader's purview and management are corrupt. The Police Service, Chieftaincy Institutions, Financial Institutions, Education, Judiciary Service, Religious Institutions, VAT Service, Internal Revenue Service (IRS), Customs Exercise and Preventive Service, (CEPS), Health Service, Trade and Industry, Foreign Affairs, Local Government, Sports Council, Regional & District Assemblies, Road and Highways Authority to mention but a few are not working effectively and efficiently for the benefit of the country's growing population. Almost all their statutory roles and responsibilities are performed under visible and concealed corrupt practices.
The above institutions Mr President, in the developed part of the world form the formidable backbone of their socio-economic and political development prior to and after the industrial revolution. However, our institutions are the reverse and run contrary to our development and progress. There are however many question marks and unanswered questions characterised individuals managing these institutions throughout the country. Mr President, do you honestly think that these institutions are performing profitably for our future development?
In this Scientific Revolution, Mr President, the survival and competitiveness of any country in the developing part of the world, in attracting foreign investment and promoting socio-economic development in the 21st century depends on that country's vibrant and efficient formidable institutions being managed wisely by honest, reliable, patriotic, law abiding and visionary leaders/elites and individual professionals. As a nation of big brains, good human potentials as we pride ourselves of and abundant rich natural resources and variety of food which include some of the following: Minerals- "Manganese, Timber, Gold, Bauxite, Diamond Water bodies- Lakes, Sea, Salt, Rich Land, Rivers Streams Cash crops-Cocoa, Cotton, Coffee, Shea butter, cola Cash crops -yam, cocoyam, plantain, cassava, maize, rice, potatoes Fruits- Mangoes, cocoanut, orange, pawpaw, pea Watermelon, sugar cane, cabbage, pineapple Food products-Onion, paper, ginger, okra, tomatoes, beans Cocoa Cocoanut oil, palm oil, peanut Animals-Sheep, goat, chicken, pig, fish, "bush meat" cow".
Sadly looking at the above resources, since independence we have not been making "most" profitable utilization of these resources for our development and prosperity. Our leaders have continuously exported timber, gold, bauxite, diamond, coffee, manganese, cotton, cocoa, share butter, cola and among others to the developed countries, huge and colossal sums of foreign earnings and exchange have been earned from the international trade. However, the greater sums of our earnings have been selfishly squandered, stolen, misused, mismanaged and embezzled by our leaders at the expense of the majority suffering Ghanaians. Where are much of the huge earnings, Mr President?
It is officially, internationally known and clear that most leaders and few individuals in Ghana have for many years, siphoned huge sums of our monies into the foreign banks in many countries abroad such as, United States of America, Canada, Germany, France, Austria, Belgium, Japan, United Kingdom, Luxembourg, Togo and especially Switzerland among others. Anti globalisation professors, academicians, professionals, international artists and celebrities and many sympathetic individuals in the developed world in observing for many years sub-Sahara Africans vulnerability, gullibility and hopelessness in general, as compare to the rest of the continents in the world have asked their governments and those governments to send the stolen monies back to us. This is being discussed almost everyday in the international mass media. Swiss government and Transparency International have also confirmed how our monies have been stashed all over the world. Even the recent visit to Switzerland by the Private Papers Publishers Association of Ghana, (April 27, GNA) have officially confirmed these opportunist's vultures' evil acts and practices they have committed against the states for many years. As a father of a HPIC country, what are your statutory responsibilities now?
President Kufour, if you are dedicated and really think nationalistically and patriotically for the future of our beloved country, the poor children, electorates, farmers, students, sick and majority painfully damaged population appeal to you to start negotiations with the world leaders and institutions to secure the huge sums of our stolen monies back for socio-economic development. This I hope we reason well, will limit our governments numerous frequent begging and disappointment trips for loans, grants and aid from World Bank, International Monitory Bank, and other multilateral institutions everyday. We have to shamefully stop wasting our profitable time on begging because Ghana should not be a poor country. We are constantly entangled in poverty because of government's lack of accountability, transparency, responsibility, administrative discipline and patriotism on the part of our majority previous administrators throughout the country.
Mr President, visit the most powerful leaders of the world now, such as George Bush, Tony Blair, leaders of the Swiss Government, Canadian government and others for consultations and negotiations for our stolen monies. You can also join hands with other African leaders like the former holy President of South Africa, Nelson Mandela, President Obasanjo, and other democratic leaders in Africa to discuss and deliberate on the issue of our long age and the past twenty five years stolen monies. I hope they will compassionately be willing to listen to our demands and requests. These monies I can assure you are not lost. They have been kept safe for us?. Are you beginning to start negotiation now for us, Mr President?
"I really know that "these countries have since independence been offering Ghanaians stolen monies back to us as loans to pay back at a cut throat and perpetual killer interest to them. Why should they attach conditionality to our own monies and making us and the future generation living in perpetual humiliation, oppression, and degrading conditions in a bottomless grave? We have been paying these nonsensical and senseless interests on these loans for many years. We are tied of paying. Future generation equally needs not to suffer and endure the pains as majority of us are miserable now. It should be over". Who should be blame?
Most of our Ghanaian leaders who have been taken leadership positions in government, management, politics, and administrations should be blamed for these cruel acts. Legally this is a serious crime against the state Mr President and I suggest that if you care as a strong leader these criminals should be brought to book to face justice. Why do we go to other countries for loans? We should all as a nation undeniably admit that most of the leaders are responsible for making majority of Ghanaians lives wretched. We should even thank these international sympathisers for making these criminal actions officially known. Unpatriotic government officials have condoned with the investors for many years to exploit both our human and material resources. The recent ruthless elite fraudulent, cruel and unproductive bogus agreements between Malaysian investors in Ghana Telecom and Miss Kenwood of US on Volta rice production investments are few cases in point. We should all weep because our elites are robbing and looting the state assets.
Where are the recent huge sums of monies stolen by these elites and few individuals through such ill-negotiated contract Mr President? Has your government made necessary steps to confiscate their ill-gotten assets in Ghana and abroad through such naked robbery agreements? Where is that rogue's account that about "40 million" Ghanaians monthly tax payers monies were being paid into? Who are the owners of the so called Presidential plane? No, no, no, Mr President if we are all honest, four years is even too long enough for your government to investigate many of these serious criminal acts our leaders have committed against the state.
The same opportunistic vultures by their intrinsic dubious motives for many years have indiscriminately cut most of the trees and exported them for their own selfish benefits. Poor farmer's farms have been destroyed and continue to be destroyed now by the timber operators with the help of the local opinion leaders, forestry officials including some of our intelligent corrupt chiefs. Untiring farmers hardly receive compensations. Greater part of the earnings from these timber exports from the Ashanti, Brong Ahafo, Eastern and Western Region and other parts of the country have been shared by the leaders at the expense of the entire majority vulnerable population. Vast rich forest and lands have been destroyed and still being depleted. The entire land now is greatly turning into a desert. The negative effects of climate change with accompanying copious sunshine, diseases, illness, hunger, long drought and fire outbreak during dry seasons in the future are imminent. The lives of the future generation will be in total jeopardy as a lot of our leaders are failing to organise the county's direction properly in this technological age.
The meaning of education Mr President generally is to promote positive change in socio-economic and political development of any nation's state. However the development of education and its aim in Ghana seems mostly, to promote negative socio-economic and political effects on the majority of the people more than the positive effects. Most of Ghanaian leaders sooner or later will complete to sell the country if Ghana has not been already sold. Now Mr President "almost anything and everything" is hardly working properly in the country because of corruption and greediness characterised our leaders. I wonder why with all these rich natural resources we are still careless, and inefficient in making use of them profitably as other countries are doing. It is a shame and sheer irresponsibility on our part that we continue to import rice, biscuit, sugar, tomatoes, powdered paper, fish, chicken, turkey, meat, razor blades, matches, socks and others which can be produced in Ghana by our enterprising sons and daughters. Are we serious, Mr President? Why are we continued to be suffered and penalised spiritually, emotionally, mentally all the days?
Irresponsibly we are now the victims of globalisation. We do not produce but consume a lot due to lack of complete positive direction of our drivers. If we are not productive, in this competitive global village, according to my 1990 rudimentary understanding of O" Level "Economics without tears" then we are decaying and will be the perpetual losers among the developing countries in the 21st Century. I think if we are serious as a nation and have sincere committed patriotic, nationalistic thinkers and visionary leaders to lead the nation and manage our numerous resources properly and economically, we should rather be adding value to our produce and exporting greater part of them to the rest of the world to earn foreign exchange for our economic take off. Fortunately with the rich lands many crops can be grown and survived in own backyard gardens but majority pathetically still experience hunger throughout the country except the powers that be can legally enjoy decent food. Are we as leaders not regretfully ashamed, when our market is flooded with cheapest imported commodities? Why must we use limited sums of foreign exchange earnings to import some basic food from other countries? The leaders have carelessly developed almost all Ghanaians taste for foreign values and we have falling asunder as a sovereign state.
I also find it very ridiculous that a population of about 20 million people with big brains all over we cannot sensibly and reasonable manage our few companies such as Ghana Airways, Electricity Company, Railways corporation, Ghana Football Association, Ghana Water and Sewerage Company, Ghana Commercial Bank, Ghana Food Distribution, City Hotel, Tomatoes Factory, Jute Factory, Sugar Factory, Biscuit Factory, Meat Factory, State Fishing Corporation among others.
To further explain my observations, British Airways and KLM fly to Kotoka International Airport (KIA) every day. Other flights such as Lufthansa, A Italia fly almost everyday to Ghana. I became bitterly insane when I found that Ghanaian students and other business passengers who boarded Ghana Airways to abroad for their various activities were disappointed in Britain and US during their flight back home "because" "Ghana Airways was in debt and therefore had been detained for more than one month" "All the disappointed passengers however were flown home by a charted plane from Indian" Why should this happen to our only national Airways, Mr President? Because of institutionalised and embedded corruption among the entire management of institutions across the country. We are gradually loosing almost all our national assets.
Legally, radical conscious effort inquiries are required to shake all the corrupt managers, board of directors with cruel question marks from throughout the country. They should all face the law now. Ghana Commercial Bank is near to collapse, City Hotel "died" many years ago, majority of Ghanaians cannot enjoy the services being provided by Electricity Company of Ghana and Ghana Telecom due to frequent power failures and poor services. Even if we can enjoy the services we cannot afford because the services are extremely expensive in our own country.
It is so sad that many Ghanaians in typical villages who have been producing cocoa beans, coffee, cotton, timber, cola, palm oil, coconut, yam and other resources for export for foreign exchange for many years have never enjoyed "electricity" and other proper social services in their life time. Mr President, this is absolute political oppression, social exclusion and economic exploitation being intelligently calculated and executed by our leaders against the vulnerable majority. Are they not citizens of Ghana? Railway Company which can entirely minimise city congestions in Accra, Kumasi-Accra and other part of the country's roads dramatically and effectively to promote other businesses throughout the country seems to have been killed by our leaders for many years.
When I vision through the Value Added Tax (VAT), Internal Revenue Service (IRS) and Customs Exercise and Preventive Services (CEPS) operations, I can observe that most of our leaders and employees working in these institutions from East to West, South to North of Ghana are nakedly robbing the country through their personal and group "Colonies" they have created. Mr. President, there are many fake and bogus VAT receipts everywhere in the country. About fifty percent (50%) of taxes being collected are unaccounted for and therefore lost to the state and finally huge sums of state monies go into private individual's pockets. It is obvious that only few workers such as the teachers, nurses, police, poor majority farmers, unemployed and others pay correct taxes while majority businessmen, businesswomen and the rich unscrupulously evade tax. These fraudulent acts are constantly operating everywhere because there are no proper tax management systems in place. If we have proper systems and honest strong government, Mr President these institutions can relatively generate enormous revenue and tax for our socio-economic development. What do we observe Mr. President? "All the institutions in the country are deeply corrupt however these are among the most corrupt infested institutions in the country".
Mr President, looking at the above few examples we have almost everything and anything in the world however we cannot create value and wealth for money as a nation. This is due to egoistic attitudes characterised most of our leaders/elites and few individuals for many years. Statistically Ghana is the weakest link when we compare ourselves politically, economically and socially to many countries that gained independence almost the same period back as ours. Is corruption the definition of our destiny as a religious nation, Mr President?
My headache aggravates daily Mr President, when I listen to the so called campaigners of buy made in Ghana goods. I watched Talking Point on Ghana's television some years back. Interestingly the panel discussed indiscipline among the youths and peoples perceptions towards local goods. Ignorantly all the panel including the host were consciously or unconsciously drinking exotic water. Our leaders preach virtue on the mass media but skilfully practice vices. What a shame? Mr President, are our leaders collectively patriotic enough to leave positive legacy and value of hope for the posterity?
"Vitriolic language, insults, and derogatory remarks that usually emerge from the opposition and incumbent government against one another on our radio, television and other mass media are enormous and heavy for our small country. With our beautiful big coats, ties, clothes and English jargons in government, churches, Universities, festivals, anniversaries, we cannot think collectively and progressively for the entire nation".
Mr President let me remind you again and again that many economic saboteurs and evil doers in PNDC/NDC have not yet face justice. For almost five years your government has not yet put any mechanisms in place to reclaim all these opportunists' animals' illegal acquired assets, millions of state funds and properties stolen.
We have lost control over most of our natural resources and staple food. We cannot independently provide the basic food in abundant to feed the growing population. Majority of Ghanaians in the country cannot secure basic food to eat including common egg daily. Since infancy Mr President I have sadly noticed that one chicken has been shared by about 15 to 20 family members "during and only" Christmas and Easter festivities. Chicken, eggs, milk, margarine, soft drinks, sardine, corned beef and rice can only be eaten daily, weekly and monthly by only few leaders and their families and few individuals. Sometimes the whole eleven months not even two chickens for my rejected numerous mothers and fathers and their families throughout the country. How much does it cost to produce one chicken? Now things are getting worse all over the country as proper food cannot be secured by many families. What an unfair and oppressive society our leaders have established since independence?
Oh Mr President, many Ghanaians are survivals, we exist, but are not living.
Another dismay in the country is that, for many years, Ghanaians have been producing cocoa beans for export into Western countries for colossal sums of foreign exchange/earnings but many Ghanaians hardly can purchase chocolate in Ghana. Sadly most of our indefatigable rural cocoa beans producers cannot buy a tin of Milo and have never ever tasted and eaten chocolate in their lives time. This is a national immorality and disgrace as a nation especially to those who know all the books, calculations, management and have competent intelligent leadership skills but because of inherent greed and selfishness cannot honestly help the vulnerable majority Ghanaians. Why our own people cannot naturally and reasonably purchase what we produce locally? Have our leaders everywhere not failed totally Mr. President?
A lot of Ghanaians have scatted in the "wilderness" wailing and weeping mentally and emotionally as we cannot find something to do to earn a living at home due to bad governance. Most of our leaders in public trust positions have been promoting social disintegrations and deregulations. Crimes by our leaders against majority of the poor throughout the country have triggered for vast migration of youth from the rural areas to the capital. Frustrated and disappointed ex-Junior and Senior Secondary school men and women often sleep in dilapidated kiosks, on the street of Accra and other cities days and nights creating unhygienic conditions, congestions on the streets and pavements. Those leaders whose corrupt acts and policies have promoted this social unacceptable chaotic degrading situation have labelled them "street hawkers". It is true our brothers and sisters have become street hawkers due to many criminal politicians and leaders we had had for many years all over the country. They face insecurity in future so as about 90% of us. Invisibly, many Ghanaians are softly perishing and suffocating. Now your government wants to take them away from the streets. We are reaping whatever we have sown for many years. Where are we settling them?
It is inhumanly sad that majority of Ghanaians including the elderly, parents, families, innocent children have no decent accommodation in their own home towns and cities to live in. Even the patriotic majority of our pensioners who have been working in the formal sectors and legally paid their tax, national insurance for many years for this country do weep, get depression and are untimely dying after retirement because of chaotic and improper system in place at SSNIT. How do you feel for them Mr President while the so called big men on top are misusing and embezzling workers monies. This is not the civilised way of treating the citizenly, workers and pensioners?
Involuntarily many professionals such as medical doctors, and nurses we seriously need them in our hospital to save lives have left for Europe, Asia, United States America, Saudi Arabia, in searching for social and economic security. Few in the health profession who are sacrificing lack proper medical equipments to work in our hospitals. Corruption has created massive shortage of medical professionals. There are even shortages of simple medication in our hospitals and even if the medicine is available majority of disadvantaged patients cannot purchase it after prescription. Many people including children, elderly are painfully dying prematurely like "flies" everyday in towns, rural areas, villages and cities unrecorded because of lack of concern by our corrupt leaders.
To buttress my observations on our cruel health system in place for the poor majority, I had a deep cut and went to Juaben Ashanti hospital for treatment some years back in the night with my co-tenant. There was light out as Ejisu Juaben District is often noted for frequent power cuts for many years. My interview and observation with the socially depressed patients revealed that they had been paying money daily to purchase oil to put the generator in motion to generate light in the hospital for almost two weeks since their hospitalisation. However, pathetically all the numerous patients were sleeping in darkness in their various wards. What they sadly had was only candles as an improvised source of light. Had my co-tenant not taken her touch light I would have been in trouble because the only nurse on duty touch light was terribly dimmed. After I had been treated and discharged I was surprisingly asked to bring my personal blade and plaster the next day for further treatment as the hospital lack them. If a "big" Juaben hospital could not provide the above simple hospital materials for its local patients, then what nation were we living in. What might happen to those in the remote areas our clever leaders have neglected entirely? Why did we lack these simple medical materials and equipments in our hospitals? Why do we not have many drugs/medication in the hospitals? How many medical doctors do Ghanaians produce and how many do stay to work in the country? What is the cost to the tax payers in training one medical practitioner? What ratio of people is to one medical practitioner?
I find it unimaginable, Mr President because: health service delivery is totally poor, the economy is terribly weak, there is high rate of unemployment, the series of visible and conceal crime rates is about 98% among our leaders especially the elites, most families and their children are discriminated in all the sectors of the economy, education and learning is in jeopardy, public services are dying gradually. "What makes me sick is that most of our leaders enjoyed scholarships from the foreign earnings of our natural resources and the poor majority farmers "toiled incomes" with the hope that the elites would use their acquired knowledge, skills, experiences, training and education in both abroad and home to promote much positive change and prosperity to their lives or children, nephews, grandchildren and the entire future generation of the whole country". But what do we observe today, Mr President? Scandalously dust to dust, ash to ash life is getting funny for majority of Ghanaians. There have been constant gross injustices on the part of our political elites against us.
Despite scientific improvements and digital revolution in the 21st Century blowing across the world, life expectancy generally of the population is falling astronomically due to vicious circle of white colour corruption. The repercussion of corruption is absolute abject poverty which has gripped most honest Ghanaians. Almost the whole population are uniquely still getting poorer and wretched despite our abundant resources. Why Mr. President? Because the huge foreign exchange we earned has been shared by the few individuals at the position of trust at the expense poor masses. Almost all the leaders in tie, suit, clothes are robbing and stealing all over the country. Ghana remains rapidly catastrophic due to the escalation of exploitation of the leaders working in all the sectors of our economy. The whole nation must and should not turn our attention away from the total poor state of the country. As a nation, we should be collectively sensible as urgent to promote positive change of minds, values, cultures, attitudes, conceptions and perceptions for the betterment of all. I believe that the sustainability of total discipline in all circles must be holistically descended from the leaders on top to the bottom and not the opposite as some opinion leaders are championing. "This is the Gospel fact".
When I compare the income disparities and the social benefits between the poor majority and the political elites I can see enormous cheating. "The rulers deliberate exploitations, evil socio-economic, political structures and systems been anchored for many years have made almost the entire Ghanaians have nothing, but gullible mindset and appear hopelessly humiliated throughout the seasons". It is imperative to note that our resources are more than the entire population of Ghana Mr President. However, the whole future generation will be doomed if desperate practical directions are not taken now to remedy the obvious crisis. We have to sagaciously start somewhere now.
There have been many series of numerous and constant international programmes, meetings, conferences, presentations on socio-economic development, politics, good governance, poverty reduction and eradication, equality and social justice to promote empowerment of people. It is however sad that none of them has yielded the necessary fruitful economic stability to the country's majority alienated citizens.
Developed countries to some extend, for many years have been providing million of dollars in loans, grants, aids and other humanitarian assistance to support Ghana's socio-economic development to change the live of the victims of the evil systems that have made majority of us often at disadvantaged for many years. Mr President, it is clear with no doubt that large sums of these international aid have being unscrupulously shared by our leaders and their families, friends in abroad, and some invisible and conceal traditional rulers with many question marks, who often join all political machineries be democratic or by the barrel of the gun and directly or indirectly appear to be advisers to the leaders. Some traditional rulers have disguised themselves and joined the economic saboteurs to rob and corrupt the system. The whole nation is under quiet to unmask their dubious activities. According to their traditional duties, values and morality be political, religious socio-economic and among others they should hold good and unique moral principles to promote development nationally. Now it is realistically believable that most of their traditional duties are on the contrary. I became flabbergasted as there was no condemnation and comment from any of our traditional rulers when the notorious and rude Rawlings assaulted the late Ackaah. This was because most of our chiefs were openly and invisibly in that repressive, brutal and evil government. They "kept" selfishly mute because of dubious money they received in darkness. Most of our traditional rulers need to change their directions now.
Mr President what makes me sad is that with all these administrative frameworks and organs of states including Council of state, the Cabinet, Ministries, Religious institutions, Traditional institutions, Parliament, Ghana Bar Association, judicial Service, Chief Executives, Board of Directors, Ghana police service, Academicians, Regional and District Assemblies, Doctors, Professionals, Universities and their Lecturers, Bank Managers, Journalists, Special Advisers, National House of Chiefs, Moslem Council, Christian Council, The Constitutions, "The Holy Bible and Koran" to mention but a few, we cannot honestly and collectively combine brains to promote corrupt free society and positive change. Oh Jesus Christ Mr President, I really think there is something completely wrong with the entire leadership of Ghana everywhere from politicians to traditional rulers to religious leaders and all their followers. We should all rationally and objectively search for nothing, but the truth. The Ghana police service habits of shaking hands with motorists 365 days a year for money throughout the country on our roads infuriates me every minute since this has never been questioned by the powers that be. A typical example is Kumasi-Juaben-Effiduasi road in Ashanti region where the police personnel nakedly extort monies from motorist almost everyday. The considerable constant armed robbery open activities cannot be minimised drastically in Ghana because there is constant sharing of professional intelligence and information between some high and low ranking police personnel. Officially the main statutory responsibility of Ghana police service is to maintain law and order, but some have joined forces with criminals in promoting insecurity to both public and private lives openly, so as most of our leaders and few individuals have also joined forces with "old boysm", political class, social class, tribal associations, elites class, and invisible social structural arrangements to cheat, loot, rob, steal and corrupt the system. We are all involved for the frequent socio-economic disasters the nation face. Mr President how many of our leaders are not corrupt in Ghana? It is clear that nothing short of and reasonable will ever drive almost all the leaders to admit that they have been greatly and solely responsible to constant complicated and unimaginable countless problems confronting the entire country.
Mr President, at the Universities, it is undeniable fact that most students leaders including Students Representative Council (SRC) Halls of Residence, Faculties, National Union of Ghana Students and their entire executives are also characterised by deep ingrained corruption. Many student leaders openly steal student's monies and dues at the end of almost every academic year. Student leaders deliberately hand over when examination pressures are 100% heightened so that they cannot be audited and scrutinised officially by the student population. Invisibly most are sponsored by the corrupt politicians and finally go away with their fully fledged diabolic leadership skills, qualities and minds, because they know the powers that be. Progressively, with their already valued evil minds on cheating and stealing on their Curriculum Vitae (CVs), they write their questionable experiences and skills gained at the tertiary institutions when applying for jobs. So what do we see Mr President? Continue infested corruption spreads within almost the entire sustenance of Ghanaian societies like the present proliferation of mushroom churches and their materialistic corrupt leaders who constantly use Bible and Jesus name to blind and exploit their entire unconscious congregation everyday on the mass media and in other conceal locations across the country.
The reason why I am worried about general white-collar fraud is that, consciously or unconsciously it has become endemic. For many years there has never been proper national accountability. If your leadership fails to kick against corrupt individuals to promote fair and equitable society then deregulations and lawlessness will continue to become national vicious circle and social norms. This buttresses what the enormous prolific writer, Karl Marx said "It is not the consciousness of a man that determines his social being on the contrary it is the social being that determines his consciousness". For many years almost all the leaders have not been able to put any formidable systems and strong structures in place for people's development and this has made the future direction of Ghana in serious socio-economic disequilibrium. Our leaders almost everywhere in the country are not honest.
Corruption does not only make majority of a nation's citizens lose their dignity, status and respect but also the whole leadership of that nation is considered irresponsible, ridiculed and scorned internationally. Sub-Sahara Africa is generally being stigmatised and humiliated in the international mass media. Why, because of corruption and greed of our leaders which is immensely trickling down from the top and perpetually becoming the opium of the entire populace. Corruption is making our living and existence worldwide questionable. Our evil corrupt image abroad should be changed now by your government. Mr. President you need to start the national crusade against these social evil practices. Nigeria President, Mr. Obasanjo, on March 22nd sacked his education minister, Fabian Osuji, after receiving authenticated information confirming that he had bribed lawmakers to inflate his ministry budget. Mr Osuji was the second minister to be sacked since 2003 after the labour minister. As I am writing this letter, the personal financial adviser and a closed ally of South Africa deputy Vice President, Schabir Shaik has been sentenced to 15 years imprisonment on corruption charges while the whole Vice President Jacob Zuma has also been implicated and sacked by the President Thabo Mbeki, on the same charges and is being faced legal prosecution. The President although is in Africa, has exhibited an unequivocal warning that he is aggressively critical in uprooting corruption.
People of position of trust in Ghana should and must be made to be accountable and responsible regardless of their political stalwart, social affinity, religious inclination, tribal sentiment, status, social background, academic prowess, natural positions and political affiliations. I do not see why the rapist, armed robbers, cocaine smugglers, car phone thieves and those people who defile children are being prosecuted and imprisoned but most of the leaders/ elites, and few individuals who are stealing and looting our national cake and millions of dollars are not being made to face the due process of the law but being protected by the powers that be all the time. This is absolutely unfair. This will never ever happen in other developed countries that we always beg for humanitarian assistance. "In those countries nobody is above the law however in Ghana 99.9999% of our leaders are above the law while many of the helpless sinners are not protected by the law". Mr President at the time when the laws were being officially manipulated to suit and protect the leaders and their relations should be over.
For the past twenty years our leaders have fraudulently manipulated the sale of almost all the state assets including the State Transport Corporation, Cocoa Marketing Board, GIHOC and others for their benefits. What are you doing with these obvious privatisation scandals? All the Ghanaians, those in abroad and the international community are hypocritically critical in putting your government under microscopic study and scrutiny. Mr. President since independence too many thieves and economic saboteurs have been leading the country, were often around the discussion and bargain tables, and have been signing constant fraudulent agreements to their advantage at the expense of about 95% of the population. These crooks are often in secret locations and darkness more than lights, terrorising the innocent people, committing corporate crimes against the state, getting darkness money and exposing the whole nation's citizens to be humiliated and ridiculed globally. Poor majority men, women and their children throughout the country are unimaginably and wretchedly living in areas where human beings must not be settled and lived in this 21st century. Mr President you did observe the "true white poverty" during the recent electioneering campaigns at the four corners of Ghana. Why are we crying and dying prematurely everyday "because officially there have been so many rats and thieves in many conventional, traditional, private and public places for many years, watching cheese and counting public money"
I am writing you this letter on behalf of many disappointed and frustrated Ghanaians in general. We need relative positive change and equality of opportunities now for all. Nearly five years ago, you pledged and promised Ghanaians during your electioneering campaign of "zero tolerance for corruption". Thus to curb corruption characterised all the institutions and the whole society that have made many Ghanaians for many years continued to live in "bottomless pit of object poverty". Immediately your government took over from the previous twenty years kleptomaniac PNDC/NDC government, in order to please the poor majority Ghanaians you did behave more honestly and constitutionally to stand by your promises to prosecute evil cronies, economic saboteurs, rough elites and in that government. Mr President, from my own "village" assessment your government has not yet executed even 30% of that zero tolerance for corruption as you promised. Your government is too slow to prosecute those enemies of the state. Almost all these criminals are roaming about in Ghana and abroad. It will be regrettable that you will leave these criminals unpunished because of so many impervious "relations", "pleadings", "appeals" "social class arrangements" and "social locations" that the poor majority are not naturally and officially included. Our government will be judged shortly under your leadership.
Corruption is still widely advancing throughout the country because your government is too weak and inactive to deal with those dogmatic institutions responsible for the perpetuation of these criminal acts. Majority of Ghanaians desperately voted for the party with all confidence that your government will aggressively and systematically undermine and attack this pervasive long aged established complicated social cancer, maintain law order and strengthen the institutions. Are you sure you are sticking to your party manifesto promises, Mr President? To remind you once again of few cases: the previous corrupt District Chief Executives and Konadu Agyeman and her "discriminatory nuisance" 31st December Women Movement members who committed crime against the state and many more enemies of state have not faced justice. Has your government secured all their stolen monies and assets back to the state? Why should majority Ghanaians be colonised terribly and exploited inhumanly by our own so called enlightened leaders? I find this situation as extraordinary scandalous and fanny.
Now corruption in Ghana has potentially received publicity everywhere in the world. Nevertheless as democratically elected leader your statutory duties legally authorise you to make sure that due process of the law is applied equitably to promote social justice for all Ghanaians. It will be tough to mend corruption in Ghana and absolute fact that your commandment would be costly because of social structural arrangements as I have briefly mentioned above but the cost of doing nothing could be expensive. As a leader of the nation if you turn a blind eye and death ear to attack the "improperly dangerous co-ordinated white-collar fraud systems" across the country now, then your government will be branded a total failure nationally and internationally. "As a leader you will bear the responsibility historically and the consequence for posterity will be disastrous".
To conceptualise the current systems in Ghana Mr President since independence, institutional sleaze and authorized crime, theft, mismanagement, lies, oppression, stealing, discriminatory practices, cheating, brutal political administrative practices have greatly been meted out by our leaders against many halve not in our rejected villages, towns, cities. Many of our elite criminal activities have clearly put the economic life of the country in captivity. There is Kennel of truth in Marxism which must not be lost-that inhuman corruption is "a real evil to society" so as Ghana's inhuman institutions inherently embedded with many corrupt, rogue, greed, and selfish leaders are "real evil" to our socio-economic development. Radically, we should strongly and collectively unite to fight these injustices. Your government should lead an unprecedented crusade against the bad system now for the next government to follow for the posterity.
We all need to co-ordinate our efforts sagaciously and patriotically to adopt the following simple patchy and sketchy recommendations to tackle the menace to develop our damaged country.
1. We need a comprehensive anti-corruption legislation/law now
2. Many Tribunals must be set up throughout the country and should be composed of impeccable and honest people.
3. There should be no immunity for public figures.
4. We need to set up honest and professional intelligence organisations nationally to monitor public official activities/functions regardless of their status in the country.
5. Honest and committed special branch organisations should be set up to monitor the activities within the police service and general public activities.
6. More and honest auditors should be recruited and equipped to constantly perform their tasks frequently at least every three months and report back to the appropriate independent groups.
7. Auditors General's report should be critically checked by external independent bodies in Ghana and their recommendations must be enforceable.
8. Serious Fraud Office must be strengthened and all their investigations and reports dated back since its inception should be implemented immediately. 9. Police Service should be accountable to the local communities.
10. Commissions and omissions that constitute corruption and criminal acts should be spelt out for general public to debate before they become law.
11. The general public must be educated about their actions, activities, deeds, practices, commissions, and behaviours that constitute corruption.
12. There should be legal code of practice for all the leaders in the country regardless of their class.
13. All the local people should be involved to initiate all projects and developments that affect them.
14. All the common funds from the central government, revenues and taxes collected in the localities/districts should be transparent to the local people as to how they would be spent on projects. The whole communities must be involved in raising and spending of public funds. This must not solely and only be in the hands of the district chief executives, parliamentarians, chiefs and opinion leaders.
15. There should be transparency, accountability and responsibility between the government, rulers and ruled.
16. There should be grassroots democracy.
17. General public should be educated to legally challenge, criticise and oppose all the opinion leaders, leaders in their local areas, districts, towns, cities and villages.
18. Free legal aid should be provided to the victims of change.
19. The World Bank (WB), International Monitory Funds (IMF) and other multilateral institutions loans that have been already contracted should be made known to the general public. Also all the individuals in the state who have secured part of the loans for their private businesses should be published officially and they should be accountable to the general public.
20. All Ghanaians should be given freedom to speak their minds on all the issues that affect them locally.
21. We should set up watchdog security services to serve as checks and balances on the citizens activities.
22. There should be proper constant and equitable comprehensive implementation of the law. Finally Mr President: Do not be afraid. All the Ghanaians and the international community will offer you help when they observe that you are firmly and tactful minimising corruption drastically, as the World's eight richest countries gather in Scotland with Sub-Sahara Africa countless problems the top of their agenda in less than a month. This would be an unprecedented legacy that you could leave to Ghanaians. Be courageous, bold, stand firm with trust in God and Ghanaians. Ghanaians will collectively offer their unflinching support. Just use word of mouth to address the nation on Ghana Broadcasting Corporation (GBC) about corruption and its effects. But note: Unless there is social justice, firm, fair, equitable and effective application of the Anti-corruption Law of Ghana, plus honest, committed elites and individual leaders. Based on these I can assure you that Ghana can change for the better in few years for global competition for our children.
As Edmond Burke once said "The only thing necessary for the triumph of evil is for the good men to do nothing"
Yours faithfully To His Excellency J.A. Kufuor …………………….. Kwabena Boateng Jacaboba Views expressed by the author(s) do not necessarily reflect those of GhanaHomePage.