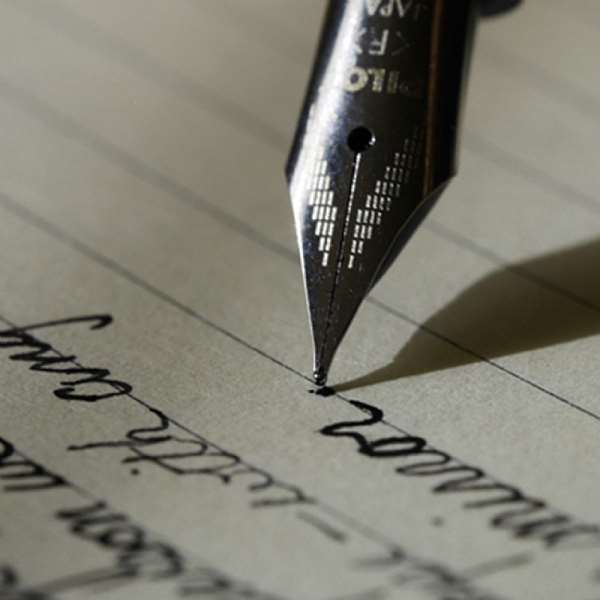 An Open Letter To The Attorney General & Ghana Parliament: (A Rejoinder To Minority Spokesman, Mr. Iddrisu Haruna)
The Ghana Leadership Union would like to commend the Attorney-General's Department for taking the bold steps to call on Parliament to pass the bill that seeks to enable all eligible Ghanaians living abroad to register and vote in a general election. The proposed bill which seeks to replace Section 8 of the Representation of the People Law, 1992 (PNDCL 284) which gave only a special category of Ghanaians resident abroad the right to vote must be seen as a step forward in our democracy and must be supported by all well-meaning Ghanaians. It is not only a sensible move for Parliament to consider and pass this Bill but prudent and right.
The Attorney-General's Department among others is only interpreting the Constitution. Article 42 of the Constitution empowered every citizen of Ghana of 18 years of age or above and of sound mind to register as a voter and vote in public elections and referenda. This right is not restricted to citizens resident in the country because the reference is to a citizen, as alluded to by the Attorney General, without qualification.
THE RIGHT THING TO DO: Ghanaians who were forced to leave their homeland because of a failure of the government to supply them with decent paying professional or even ordinary work, or even a subsistence living, have never had a say in the affairs of their country. This is in stark contrast to the principles of democracy we advocate. This stance conflicts with most democracies who allow their citizens a vote no matter where they reside. It can be noted that even when apartheid South Africa was changing and having their first vote, South Africans in the Diaspora were allowed to vote. Are Ghanaians in the Diaspora worse citizens or less deserving? So what is the fuss by the honorable MP for Tamale South? Giving Diaspora Ghanaians the franchise is only the right thing to do. Let's do it!
Since the 1970s, the Ghana government has acknowledged the role of Ghanaians in the Diaspora as very vital. Ghanaians in the Diaspora have shouldered the lion's share of our governments' responsibility through financial remittances home to support their unemployed relatives meet daily and emergency expenses, as well as pay for school fees that should have been free at elementary and secondary levels. Many programmes to help the country have been announced for more than a decade, even though their success leave room for questioning. Especially since 1983, the government of Ghana has been inducing those in the Diaspora to repatriate their hard-earned foreign currency back home. It is not a frolicsome or contemptible request for Ghanaians in the Diaspora to demand their right to vote in the next Presidential and Parliamentary elections, to wit 2008, since it is now well acknowledged that they infuse billions of dollars annually into the Ghana economy.
In 1999 when President Rawlings was in Washington DC on a state visit, US President Bill Clinton acknowledged the smartness of the idea of making the Ghanaians in the Diaspora dual citizens. Since then Ghanaians have been waiting, and waiting, and still having to worry about Visas to their own country of birth. Ghana is a county most of these people call home, no matter where they are, and they invest almost all their hard-earned money in buildings and setting up businesses to employ hundreds of thousands of artisans and craftsmen in the process. Ghana can reap significant benefits by ensuring that Ghanaians in the Diaspora are included into the Ghanaian democratic process. Excuses about implementation and operational costs should not even be entertained, considering the known contributions these Diaspora Ghanaians are already making.
Are these, as articulated by Mr. Iddrisu Haruna, the reasons why NDC is opposing the Bill?
1. That capacity and the resources of the Electoral Commission (EC) are not adequate.
2. Acute shortages of registration materials during the registration.
3. Serious shortages of voting materials in the last December general election of 2004.
4. To know which of the elections (presidential, parliamentary and district level) would register voters resident abroad be allowed to vote.
It is obvious that NDC are not very happy about this Bill and are trying to create stumbling blocks in the way. The strange fact is that the Dual Citizenship idea was originated during the NDC era. Can we allow good ideas simply to sit without action? Notwithstanding, Parliament must act now by passing this Bill before 2008 elections. If persons who work in diplomatic missions and their spouses, persons working with international organizations, students on government scholarships and members of the Armed Forces and the Police on peacekeeping duties really get the chance to vote as expressed by Mr. Iddrisu Haruna, under the current electoral law, then why not extend the same privilege to all other eligible Ghanaians abroad? And where do they vote, in Ghana or abroad? If the NDC oppose the passing of this Bill and refuse to help the government act to implement, are we then to infer that this provision was inserted to benefit only the NDC since the list only referred to NDC appointees and cronies? Mr. J. Ayikoi-Otoo, the Honorable Atttorney General is more than right to admit that "being outside your home country should not be a factor to disenfranchise you".
Did the honorable MP for Tamale South and Minority Spokesman say Ghana has no money? If Ghana can afford to borrow $1-to-1.25Million to buy cars for Parliamentarians every year (i.e. $20,000X200 MPs divided by 4 in 2001 and $25,000X200 divided by 4 in 2005), why can't we have money to cater to the needs of those who contribute as much as 50% of the GDP of Ghana but live outside? Ghana Leadership Union does not see the rationale behind Mr. Haruna's argument. He should rather comment on the absurdity and irrationality behind giving each MP a loan of $20K and another $25K in just 4 years.
Let our politicians put talk and intentions into real action! If since the 1970s the Ghana government has acknowledged the role of Ghanaians in the Diaspora as very vital, then why should the government be hesitant to extend to them their birthright? NDC is not only being hypocritical but also afraid of their own shadows. It is only an act of cowardice for the NDC to call on the government to withdraw the Bill on the proposed amendments on the Constitution. To call for public debate is in order but it must be done in a civil and unprejudiced manner, and scientific polling methods must be used to tell the actual number of Ghanaians who are opposed or in favor. Why would the NDC oppose to this noble idea? Is it because they think most of the Ghanaians in the Diaspora were victims of the then government and that the NDC leadership is scared to extend voting rights to the people they had victimized? There should be no cause for alarm because Diasporans are not calling for any revenge but responsible government. Until all eligible Ghanaians are able to exercise their voting rights, our democracy remains but a window dressing.
It is a camouflage for Mr. Iddrisu Haruna, MP for Tamale South and Minority Spokesman on communications to hide under the shadows of poverty to oppose this bill. NDC is not opposed in principle to allowing Ghanaians resident abroad to vote, then what is their point here? The reasons given by Honorable Mr. Iddrisu Haruna are typical of African politicians. They always say there is no money when the nation's or the people's interest are at stake yet they always find money for their lavish lifestyles. In deed we need a better answer. These are not adequate.
Talking about money and budgeting, Ghana can reduce government expenses in many ways. The parliamentary car loans can be evaluated, as well as the per expensive diem allowances and many other perks of officials. If Ghana has no money, how come we are talking about $25K every four years, plus top of the line cell phones every three months for MPs? Even those top executives who work for fortune 100 USA companies don't get all the benefits our government officials receive. GM, Ford, Chrysler, GE, and others pay only for hotel, transportation, and food. Only those in sales may get few dollars to entertain potential customers. It is estimated that Ghana government spends over 1million in USA dollars every week for such per diem. That is 52 million USA dollars a year for external and internal travel - per diem payments. So what does the Minority Spokesman mean by pooh-poohing the civil rights of Ghanaians in Diaspora? While Ghanaians in the Diaspora contributed some officially $1.2 billion to Ghana's economy last year, the home country could only contribute around $300 million for the same period. Extending voting rights to the Diaspora will not only help Ghana economically but also infuse accountability and responsibility in our elected officials. Okyere Bonna, Secretary, Ghana Leadership Union, (NGO) Views expressed by the author(s) do not necessarily reflect those of GhanaHomePage.