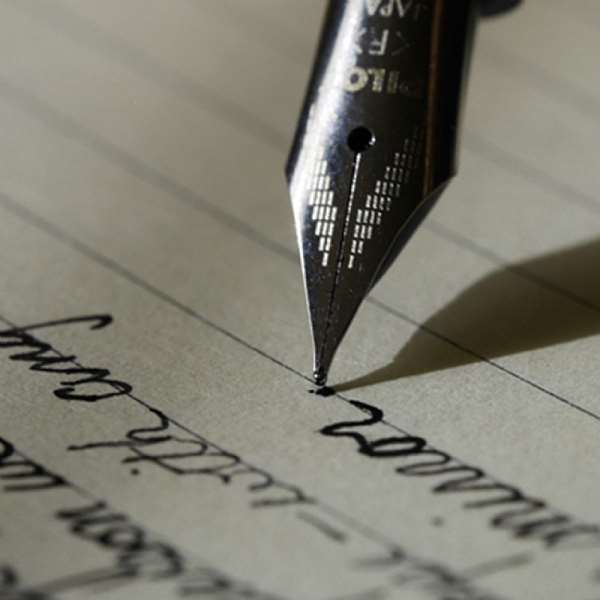 Countrymen and women, loyalists and opponents, all those who opposed my very wise decision to go HIPC must be re-examining their thought processes, with the announcement by the G-8 to cancel all of our country's debts. I told you when you were making all those noises against HIPC that I knew what I was doing. I know you didn't credit me with much wisdom at the time. But what do you think now? Am I not the wisest president Sikaman has ever had?
In the 1970s, Acheampong screamed "yentua" – or "we won't pay" – to our creditors. As a result he went down in the history books as one of the most fickle minded heads of state Africa has ever produced. I, forward-looking as ever, humbly declared HIPC and voila! Our debts have been cancelled. Going HIPC helped do the trick. But my secret support for the war in Iraq was also influential. Let me tell you a secret. At my meeting with the Bushman last week, he told me that going HIPC was a very sensible idea. But he decided to help me out when I secretly phoned him and encouraged him to bomb Madman Saddam out of Baghdad.
I've been reliably informed that whiles I was away in Washington, some of those who vehemently opposed my decision to go HIPC (and the Bushman's war in Iraq) are applauding the G-8 for canceling our debts. Sooner than later, I hope they will be kind enough to direct some kind congratulatory words in my direction. I feel so good that within five years, I've done what Jerry Boom couldn't do in two decades. If I wasn't so obsessed with touting my democratic credentials, I would have amended the constitution to enable me stand for a third term in office. I know the citizens of Sikaman will support me if I try. But I won't. I love democracy and I've done my best within the democratic space allowed me. I will step down when the time comes. That, I promise!
For now, I want to invite you all to join me to savour this moment and say a big "thank you" to T. Bliar and the Bushman for prodding their colleagues in the G-8 to cancel our debts. I think we should throw a big national party to celebrate. Having your debts cancelled is like having a heavy load taken from you. So let's celebrate. I encourage you all to go out there, drink as much as you can with the little you have and make merry. It's like Christmas in June – thanks to the Bushman (our June Santa Claus) and his poodle, T. Bliar. As we celebrate, I will be thinking about how best to utilize the windfall from the debt cancellation. I already have a few ideas and I am going to share them with you now. I don't think there is any need for us to talk macro- or micro-economic claptrap with the money we would otherwise have spent on debt servicing. We should spend it on very basic things. Things like electricity, for example. I don't know the exact amount of debt that has been written off. But I know it's about four billion dollars. That's no small money. We should use as much of it as possible to make sure that every village and hamlet in Sikaman is supplied with electricity. Electricity will "open the eyes" of our people to the ways of the world. It will also help provide alternative entertainment to those in the rural areas. Without electricity, their favourite (and only) pastime is 'bedmatics', which unfortunately produces a lot of unwanted children and need I say, undesirable social consequences. Not only will electricity open people's eyes, it will open up the country. So many companies are setting up in Accra – even those who depend on raw materials from Hweehwee are building their factories here. When the rural communities are connected to the electricity grid, companies will set up there and create jobs for the people. This, I believe, will stem the rural urban drift. And one of the most serious social problems that confront us will be resolved to a large extent.
The provision of electricity in itself will not totally open up the country. That's why my second priority is roads and our general transport system. Let's use some of the money to build roads across the country and rebuild our rail network, especially from the food-growing areas to where they are consumed. The manner we allow foodstuff to go waste in this country is so sinful. If God were to revise his ten commandments and add a few modern sins to the list, am sure "though shall not foolishly let food go waste" will be one of the new ones. Whiles cartons of tomatoes rot in Tamale, many people in Cape Coast complain about the increasing cost of the commodity. When the roads are put in good shape, farmers will be able to transport their foodstuff to the marketing centres in good time, sell their produce all year round and very little (if any at all) will be allowed to go waste. What will happen is that our farmers will start prospering. What better way to poverty alleviation than helping farmers to prosper? Don't forget that more than half of our workforce is in farming. We should also use some of the money to expand our water supply system. We should make sure that everyone in Sikaman can get at least a bottle of healthy, drinkable water everyday. I've gone round the country and seen people drawing water from puddles. I tell you, it's such a pathetic sight. It therefore doesn't surprise me that some people don't think right. When you drink water from a puddle, your whole system malfunctions and the brain is often the worst affected. We should, therefore, do everything to end this by supplying potable water to every Sikaman citizen.
That's it. I think we should pump the windfall from our debt cancellation into electricity, transport (road and rail construction) and water supply – not necessarily in that order. Your ideas on how best the money can be utilized are welcome but please, spare me the Asaganomic gibberish like "micro-economic instability leads to the fluctuation of the exchange rates, which undermines the gross domestic product and impacts negatively on inflation… blah…blah …blah." I've had enough of that. We have the money and we should spend wisely on the basic things without talking too much. Whiles, you think about how we should spend the money please don't forget that I've once again proved (and the G-8 has recognized) that I am the best president Sikaman ever had. I don't need much from you. Just a little bootlicking will do and even my opponents – like Asaga – are welcome.
Economically Excellent,
J. A. Fukuor Views expressed by the author(s) do not necessarily reflect those of GhanaHomePage.