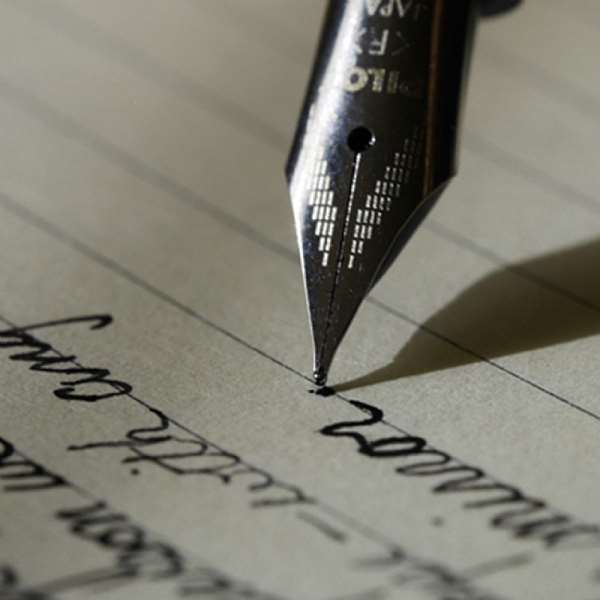 Is Papa Owusu Ankomah ready for the top job?
I am glad the thorny issue of who would be the best candidate to lead Ghana in 2008 has come up for discussion again. Every Ghanaian of all generations (including friends of Ghana) knows that the development of the country and the prosperity of the Ghanaian people is now paramount than the old days of self enrichment at the expense of the motherland.
The selfless dedication to duty has been exhibited before by leaders who devoted all their adult life to the service of the country. People like Osagyefo Dr Kwame Nkrumah, Dr Kofi Busia, Dr J.B.Danquah, Kwasi Lamptey, Imoro Egala, Victor Owusu, Dr Adu Boahen, Komla Gbedemah, Obetsibi Lamptey, Arku Adjei, Kofi Baako, William Ofori Atta, Akuffo Addo, Dr Hilla Liman and among the living President John Kufuor and President John Rawlings (one have to ignore his sometimes unguarded utterances and look beyond his love for the country). These men throughout their political life prepared themselves for the service of their country. Almost all of them had the opportunity to make money either in Diaspora or in private enterprise, but chose to serve the homeland instead.
Among the second generation of Ghanaians, people like Nana Addo Danquah Akuffo Addo, Jake Obetsibi Lamptey, Kwaku Baako, Kwasi Pratt, Sekuo Nkrumah, Papa Owusu Ankomah, Kofi Apraku, Steve Akuffo and countless others that this writer cannot name are following the footsteps of the earlier independence leaders by showing greater dedication to the service of Ghana.
As Bonna Okyere (Ghana web 17th June 2005) rightly stated Ghana has produce people of great minds than any other African country, and Ghana at independence was seen as the one and only African country with the potential to achieve rapid socio-economic growth and help pull the rest of the continent along with her. Sadly Ghana's missed opportunity reflect the rest of the continent. Ghanaian academics, medical professionals and engineers can be found in every corner of the globe plying their trade, diligently and humble to the core. The hospitality and respect that folks back home show to foreigners is exhibited abroad as well by the diaspora community.
As Bonna stated come 2008 Ghanaians would demand a new breed of leader who believes in the prosperity of the people and can help the country to achieve the Vision 2020. ( For those who do not know about the Vision 2020, it is a date set by Ghanaians in the early 1990s to achieve rapid socio-economic development and propelled Ghana into the league of middle income countries).
Since the launch of the Vision 2020, Ghanaians in diaspora have been playing their part in various ways, including increasing their remittances to the motherland and thus helping repay the debt of moral gratitude that they owe Ghana.
The issue of leadership of the country is one topic that perhaps unite every Ghanaian in diaspora. The feud going on back home about tribe and who does what is foreign to the diaspora community. Bonna put this brilliantly when he stated : "As a nation full of intellectuals and hard working men and women Ghana is still poor and remains a valley of dry bones. We have observed no significant progress after Nkrumah or independence. We have lost the vision after Nkrumah. We are no longer a nation but individuals with different and selfish agendas. We have become a people scattered with different agendas or without a common goal. We need to become a nation once again or else our talk will not produce any results. We need to unite behind the love of the nation not ideologies.
The only hope Ghana has is Diasporans. We need to show the remnants back home that it is possible to over ride tribe and regional boundaries and co-exist as one people, one nation, under God. Counting the government of Ghana's admission that Diasporans contribute some $1.2 billion annually to Ghana' economy, which is more than 70% of Ghana's revenue, we should be careful to compose ourselves, conduct ourselves in a professional manner and seek active involvement in Ghana politics. We should not allow any feud to break us."
However we should also recognised that there are able and capable people home who can equally rise to the task of providing good leadership. Among those that this writer believes can continue with the good work of the current president but at the same time set his own agenda to help eradicate poverty and hunger in our homeland is Papa Owusu Ankomah. The highly talented and brilliant Minister of Home Affairs is showing great leadership qualities that has confounded his critics. Like the President he is against corruption in any form or shape, especially among politicians.
At the height of the economic crisis and large exodus of Ghanaian intellectuals from the motherland in the early 1980s (known in the literature as the "Lost Decade") Papa Owusu Ankomah was among those, including Nana Addo Danquah Akuffo Addo, who chose to stay put and help with the poverty fight. After his law studies Papa Owusu Ankomah returned to his hometown of Sekondi-Takoradi to dedicate himself to the service of his people, first as a teacher and then as a politician/lawyer. During the explosion of large number of Ghanaians from neighbouring states, Papa Owusu Ankomah became the advocate for majority of the returnees from his home town, many returning home penniless and destitute. Papa Owusu Ankomah, a devoted Christian and father is one politician who can be described as a model politician that sub-Saharan Africa needs. He is one politician who is not afraid to speak his mind or fight corruption. His total dedication to duty and to the service of his people is phenomenal.
As Bonna admitted, the restoration and transformation of Ghana lies in the hands of her own people, not only the diaspora community but includes those at home who have shown true leadership and not let political power corrupt them. These leaders can be found in all the 3 major parties (NPP, NDC/CPP). It is quite ironic that as the parties are at logger heads with each other back home, in diaspora they are in alliance working out solutions to our numerous problems such as HIV/AIDS, poverty eradication, illiteracy, persistent hunger and the so-called "street children". These are some of the problems that Papa Owusu Ankomah had to deal with at constituency level during his time in opposition. He instantaneously became a father figure to a whole generation of people in his hometown of Sekondi and an advocate for the poor. Papa's constituency of Sekondi is made up of every tribe in Ghana. Due to its close proximity to the Port of Takoradi, Sekondi in the 1970s and 1980s became a haven for those who aspire to work as seamen in the merchant navy and thus citizens from far a field as Wa in Upper Ghana and Keta in the Volta Region set up homes in the metropolies. Commenting on the type of leader that can unite the country under one umbrella, Bonna laid down the qualifications that THE LEADER should have: "In the next presidential elections, let us educate our members and families to not vote for party but for lovers of Ghana; this is the essence of non-partisanship. Our next president must be ONE who has not only learned and got exposure, from the West or elsewhere but also someone who knows the history, politics and topography of Ghana very well; a distinguished gentleman or lady who can work with all fashions and above all exhibit love for the nation. I pray that this is what Ghana will get in 2008 so that we can move closer to VISION 2020. What Ghana needs is not more ideas or intellectual debates but lovers of the nation". This writer believes that person is Papa Owusu Ankomah. The MP for Sekondi is following tradition set by his predecessors (Late Kwasi Lamptey of Progress Party and right hand man of Dr Busia and Late Busumtwi Sam of NDC) by dedicating himself to the service of his people and Ghana.
Bonna stated the preparations that the diaspora community are making towards 2008 and the support the community will give to the incoming president when he said, "We may not need to leave and go home today but we can start or speed up the preparations. We need to organize ourselves, encourage ourselves, confront injustices and keep on going forward towards the goal, the building of Ghana from Third World to First". The goal that Bonna is talking about here is the Vision 2020. This Vision is shared by all, from Nananom and the politicians to our market women and farmers (the backbone of our economy and perhaps the finest and hardworking Ghanaians of all). Those leaders that this writer mentioned at the beginning of this essay all had one vision - and that is the Vision 2020. To become a powerhouse in the sub-region and on the continent as a whole, Ghana need leaders who are honest and dedicated. What is very encouraging is ex-President Rawlings and President John Kufuor have shown that total dedication to duty is more rewarding that self enrichment. This is the same qualities that people like Nana Addo Danquah Akuffo Addo, Kofi Apraku and Papa Owusu Ankomah, Dr Edward Mahama (CPP), Mr Kwame Mpiani and Nana Ofori Panin Amotia II are showing. Dr Mahama was a very successful medical practitioner in United States as was Mr Kwame Mpiani and Nana Ofori Panin Amotia (both successful businessmen in United States and help countless of Ghanaians that this writer cannot name) before deciding to return to the motherland and help with the development. The development of Ghana lies with Ghanaians everywhere. As the saying in Akan goes "Efie ne Fie". The developmental Revolution started during the "miracle years" and is being continue by President Kufuor. What is more rewarding about our motherland is despite our political divide (UP/NPP and NDC/CPP tradition) we are one big family. In the next series this writer will discuss the strategies that Papa Owusu Ankomah must adopt in his manifesto (that is if he is chosen as the flag bearer for his party) for the 2008 Presidential elections. Views expressed by the author(s) do not necessarily reflect those of GhanaHomePage.