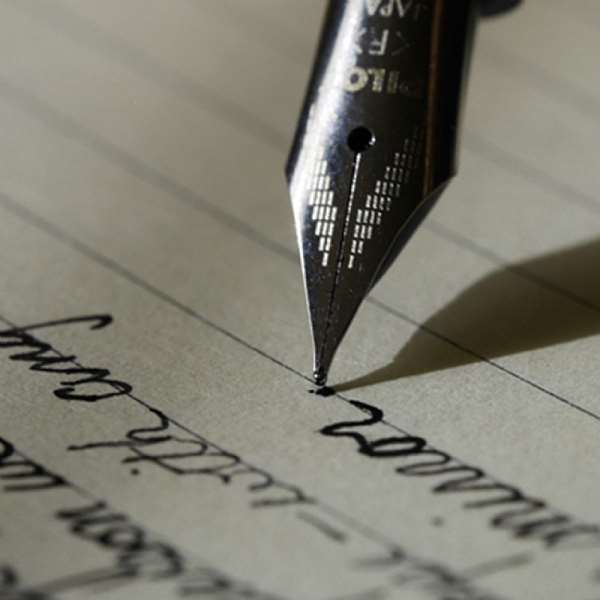 Countrymen and women, loyalists and opponents, it appears that my ministers are growing very impatient with those they are supposed to be working with. The latest fad amongst them is the issuance of ultimatums. Over the past couple of weeks, at least three ministers have issued ultimatums demanding action from various people.
First, I heard the Works and Housing Minister, Manhack (who, by the way, is suing every newspaper which so much as makes a mistake of misspelling his name) issuing an ultimatum to officials of the Water Company in the Northern Region to restore supply to the Tamale Metropolis (which has been without water for weeks). He instructed them to make sure that water starts flowing within six months… or else… Well, he didn't exactly say. But from what I heard the regional manager of the water company say on radio, it appears that Manhack's ultimatum will not be met.
Then there was Omarfo-Sarfo's ultimatum to striking graduate teachers. He instructed the teachers to return to the classrooms immediately or forfeit their salaries. He had the temerity to even threaten that if the teachers fail to do as he'd instructed he will recruit ministers of the gospel and retired educationists to replace them. I don't know why he settled on reverend ministers and not imams. He alone knows best. But his ultimatum even angered the striking teachers more.
Then, just last week, I heard the Interior Minister (I don't want to say his name because I don't know how to spell or pronounce it – it's either Paapa or Papa or Papaa) telling parliament that he has given the police a one-month ultimatum to arrest the murderers of some NPP activists in the Northern Region. If my memory serves me right, I think a deputy Local Government Minister went to the Central Region and issued ultimatums for assembly members to endorse my DCE nominees. When they failed to do as he had instructed he did the unthinkable. He sacked all the government appointees to some of the district assemblies.
Indeed, my ministers are getting impatient – wanting to get things done as quickly as possible. Under normal circumstances, I would commend such impatience. I've often said that that in this country things get done a little bit too slowly – even slower than the proverbial snail's pace. Whiles, it takes some people a few weeks to build a hi-tech, hi-speed train, we spend months planning a single funeral. So I think it's high time we put some more pace in our steps as individuals and as a nation.
However, I think that the ministers who have been issuing ultimatums are rushing too much and they might crush sooner than later. In most cases, they are just jumping the gun – issuing silly ultimatums just to boost their egos and show how powerful they are. In some other cases, the ministers are merely treating the symptoms instead of dealing with the actual malaise. Take Manhack's ultimatum to the water people in Tamale for example. How does he expect the people to restore supply when their equipment have broken down because of years of poor (if any) maintenance, resulting from the inability (or the abysmal failure) of the company to get people to pay their water bills? I suppose that when Manhack issued the ultimatum, his intelligence had fallen below his personal best average. Otherwise, he would have chastised the company for its revenue mobilization failures and instructed them put more effective debt collection measures in place. I am sorry to tell Manhack that his ultimatum will not be met. And what would he do? Sack the regional manager of the water company?
As for the Interior Minister's ultimatum, I think it will only force the police to act foolishly and act their unprofessional worst – probably arrest innocent people and take them to court with no evidence. They might even go on a killing spree, gun down a few innocents and brand them as the suspected murderers who engaged them in a shoot-out when they (the police attempted) to arrest them. Case closed.
Apart from producing a lot undesirable effects, I am absolutely convinced that the recent "ultimatum-issuing spree" by these ministers might infect the general population. When ministers start ordering their underlings to do this-and-that by so-and-so date, the people might take a cue and start issuing ultimatums to the government. Just look at the so-called Patriotic Citizens who are barking at me for failing to fulfill my electoral promises. Does it surprise you that they issued their ultimatum after Omarfo-Sarfo and Manhack had issued theirs? If the ministers don't stop issuing ultimatums, the citizens might start issuing ultimatums of their own. For example, the unemployed could start demanding jobs NOW; workers would demand salary increases NOW etc. They will put undue pressure on me and you know, I don't think straight when am under pressure.
Instead of issuing ultimatums to boost their egos and show people where power lies, I want the ministers to listen more and talk less. There are serious problems in this country that cannot be resolved overnight. Ultimatums only force people to do rush things and take ad hoc decisions which are only good for the short term. My government promised to introduce a health insurance scheme within one year, right? That was the deadline we set for ourselves. Five years, later we are still struggling to get the scheme off the ground. We vowed to introduce a national ID card system within two years (am not so sure) but five years later absolutely nothing has been done. The various departments and agencies of government have very serious systemic problems which impede their efficiency. I expect the ministers to resolve these problems first – and on the quiet. They should not go about barking instructions and ultimatums when they've failed to identify these problems. Those whose problems have been identified for them have even failed to evolve strategies for resolving them. Ministers should stop issuing ultimatums as an alternative to doing nothing.
Patiently yours,
J. A. Fukuor Views expressed by the author(s) do not necessarily reflect those of GhanaHomePage.