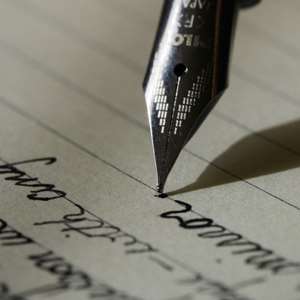 Dear Osagyefo,
Isn't music just so beautiful? What would our lives be without music? It would be one stressful adventure. Osagyefo, did you also sing in choirs when you were playing 'preacher man' in America? I wonder if you were an alto or a tenor; not that it matters. One wise man once said; a loud voice cannot compete with a clear voice, even if it is a whisper. I figure that even if you were an alto, your voice was constantly clear.
The Ghanaian music industry is burgeoning and growing. It is becoming a major player in the country's culture as the nation evolves. Every other church's choir has an album out these days and every young man who thinks he can string a few rhymes together is rapping. Producers are marketing themselves together with their musicians, sound engineers are dominating song lyrics and musicians are producing other musicians.
With a big music industry comes various music genres. As if we didn't have enough to choose from, reggae from the African Diaspora, hip hop, gospel, jazz and R&B from the West, as well as country music have descended on the Ghanaian market. Soukous, and Zouk from the Francophone countries have found popularity in 'Ogyakrom', as well as hip hop from all over Africa.
Pushing for a united Africa, your people have embraced the sounds of the African motherland. Lucky Dube's music (reggae) is money in Ghana, and Bob Marley's legacy lives on in the country. Osagyefo, you would have loved to know Nesta Marley, he is an icon for black people all over. His wife has taken a liking to Ghana and lives in Aburi, near the lodge you tried to build as your 'retirement' home. The tunes of Magic System, Freddy Meiway, Olomide, Awilo Longomba and Francophone Africa are ever present in the music scene; even though with three years of compulsory French, our youth can't exactly understand what these artistes are driving at. Anago artistes like 2Face, Styl-Plus and Tony Tetuila recently have made it big in Ghana with their music. We can't forget to mention the exploits of Yvonne Chaka Chaka, Angelique Kidjo and Brenda Fassie.
With various music genres come various messages. Gospel music offers tons of inspiration, tons of commercialized gospel and tons of music videos. Some gospel musicians have threatened to incorporate hiplife into their tunes. Osagyefo, you know Ghana's relationship with the gospel is strong. Many 'secular' artistes have various gospel tracks as well. Daddy Lumba even had a few gospel albums before he released 'Aben wɔ aha', a song that sparked public debate with its lyrics and subsequently helped popular songs with 'indecent' lyrics get banned from the Ghana music awards (See Aseɛ ho, Koyɔnsɔ, Abuskeleke, Awoso me, Linda, etc)
There is so much I could dwell on, but hiplife lyrics are something that I have been thinking a lot about recently. Many of Ghana's rappers make music about love, sex; a lot of the mainstays of American hip hop. Osagyefo, you know, many of these 'cats' (rappers, maybe not even musicians) are in the business of making money. They have the same 'get rich quick' attitude that has bedeviled the Ghanaian since 19kojohoho. They'll make music that would strike chords with the 'pleasures' of today and lyrics that would get people's groove on.
It's almost like to make it big in music, they have been taught to think that if they don't create music with connotations of sex, immorality, boyfriend/girlfriend etc, then their albums wouldn't be hits. Cleverly, most musicians use 'figurative lyrics' to express their thoughts. In many ways, this trend is amusing, as much as it seems 'smart'. Almost all hiplife hits in Ghana have been inspired by messages of love, female beauty, relationships, etc. Osagyefo, you couldn't go wrong with any of these issues; coupled with a good beat, a musician would be on his/her way to a great fiscal year.
For one's music, (s) he needs the producer, the sound engineer, radio presenters and the DJs. All the latter stakeholders agree when it comes to hit music; sex and its related issues sell the most. Producers and sound engineers give 'advice' to musicians to edit lyrics or sounds here and there, to make the music more appealing. The radio presenters popularize the same kind of songs on radio, because apparently, that's what their audiences want to hear. At the helm of the turntables at night spots and clubs, DJ's better have a good idea of what rocks, in order to keep their jobs.
Osagyefo, yes, I do look like an 'angel/snake under grass hypocrite' right now. That is because I move to the same songs in the night clubs and get caught up singing their choruses. But here is where I will make my point. Did the public ever realize that as 'uneducated' or 'illiterate' as our hiplife musicians may be, they actually make a lot of songs with thoughtful, decent, socially positive and patriotic lyrics? All too often, these songs get marginalized in the background, for reasons that continue to baffle me.
Obrafour is a given constituent of any discussion that involves lyrics. He recently came out to say that the object of his profession is to be the best lyricist of all time who was very decent in his trade. No one would argue with him over this title. The catch here is where other hiplife artistes even think such a title is worth fighting for. Through the years, Obrafour has been involved in nationalistic songs like 'Kwame Nkrumah' (uh huh), 'Obibini', 'Okwantuni', 'Nya Nteteɛ Pa' and 'Ɔdɔ ne asomdwoe' (from Hammer's compilation). He is not alone; closely behind him is the one and only Oseikrom President, Reggie Rockstone. You only need to listen to 'Keep your eyes on the road', 'Walk like an African', 'Where I'm from', 'Do the do', 'Dabi da', and 'Adua no ɛbu' (Nkasei featured him) to realize what really goes through his head.
These two musicians are not alone. It should come as no surprise to hear that VIP, Batman, Nananom, Okomfo, Obour and the late Terry Bonchaka have released tracks that have very much to do with society's development. Why don't these songs get the airplay they really deserve? What is the pulse of the nation? Where these songs just thrown into the album list to make up the numbers?
Let's say, these musicians really meant to educate society through their 'nationalistic' lyrics. How do the sound engineers and producers react to these songs? Do they relegate them to the background and heavily promote the others? You could guess by now, that the radio presenters and DJ's harp on the songs with messages of 'sex-related issues, relationship chatter, and conflicts, because that is what brings the money home. Osagyefo, I beg to differ though, do Ghanaians really just not want to hear songs with inspirational and empowering lyrics? Oh I know, let's leave that job to the gospel musicians; they care about the well-being and social makeup of the average Ghanaian.
It must not be so. Our musicians must send a different message with their energies. It is about creating value, education through entertainment and working for society's best interest. Music sales are shooting for the stars and many messages can be carried through there, from unity to AIDS and from peace to sports. The youth are most affected by today's music and even younger people have wireless sets glued to their ears. Osagyefo, I could hear you say, "Think twice, my children, be wise".
Ghanaians are aware enough to sift bad lyrics from good, but prevention is better than cure. We can't be dragged into Western ideas and philosophies, because we are a totally different people. People who traveled in search of 'whiter' pastures would tell you how different we are. Stakeholders in the music industry have a major role to play in our nation's development, and they could 'encourage' and 'implore' us to listen more to songs with more decent and socially sensitive lyrics. We will take what the media gives us, and if the media had our best interest, it would sit up.
Let's save the 'bumping and grinding', 'pan pan pan' and 'party songs' for the night clubs. Let's give our people something to talk about, something to be inspired about, and lyrics to hold on to. Education exists in many ways and the earlier we propagated that in all aspects of our lives, we would be retrogressing our progress. Just like the 'good old days', when we used to be treated to stories by the fireside, we could preach the do and don'ts of Kweku Ananse in our sounds, tunes and beat waves. This should not only apply to hiplife, all other music genres that we 'own' should follow suit and the foreign others that we 'crave', be controlled and censored to the tune of our march forward towards economic, political, and most importantly, social and cultural prosperity.
Countryman, me, I talk. I come speak my mind and my mind dey spoken. Take what is yours, keep it and use it. In the words of Obrafour, he encourages his fellow musicians to speak and sing of happiness, love and inspiration, and to do away with the empty barrel talk and propaganda. We must have our nation at heart and not our selfish agendas. "Pɛsɛmenkomenya no dɔɔ so" (The selfishness and greed is too much). We'll be doing the listening, so the stakeholders in the music industry should not fail us.
Yours soundly, Maximus Ojah Views expressed by the author(s) do not necessarily reflect those of GhanaHomePage.