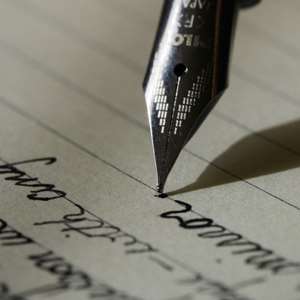 May 31st, 2005
In November of 1985, my father penned "Letter to Yaaba," an impassioned message to me which was published in The Free Press.
I was less than three years old at the time and certainly too young to comprehend what my father wrote, or the circumstances which drove him to do so.
Twenty years later, I understand.
His letter was written under extraordinary pressure, stress, and danger, for the political issues reported and opinions expressed in the Free Press, were not well liked by the government. The publisher of the paper, Tommy Thompson, had already been detained in prison, and judging from what friends and family were telling Kabral– he could be next. I applaud and respect my father immensely for not only surviving those dark days, but thriving and succeeding in the years since.
Here, after all these years, is my response to him.
Over the years, I have read "Letter to Yaaba" repeatedly. As a student of press and politics at Syracuse University, I did so to gain perspective on my field of study. As a writer and editor myself, I did so to gain guidance and inspiration. But as your daughter, I did so to feel close to a father who I have only lived with, at most six, out of my twenty-two years on earth.
The years since you wrote the letter have given me a first hand understanding of the pressure, uncertainty, and turmoil you must have felt when you sat down to write me your letter. But unlike you father, my worries did not stem from the state of my country – but the state of my family.
Life in a single parent home, and specifically, life without my father in the home had it's excruciating moments. There isn't enough space in this column to elaborate. But despite all the struggles, economic and otherwise, the toughest times for me, were those when I missed you dearly. I wanted my father around, to talk to, complain to and confide in. It took years for me to understand that divorce happens, broken homes are a common reality, and sometimes you have to embrace your circumstances to survive them.
Though these experiences may not sound as daunting as those you encountered as a young journalist in a politically torn country, they proved daunting to a young girl in an emotionally torn family.
You never touched upon these issues in your letter. Perhaps, maybe because as a culture, we don't touch upon these things at all. As a result, though what you wrote has taught me a lot about journalism, it's what you didn't which has taught me my most important lessons about life.
Look out for Zandile's Next Column "Choices" in the June 7th issue of The Independent. Views expressed by the author(s) do not necessarily reflect those of GhanaHomePage.