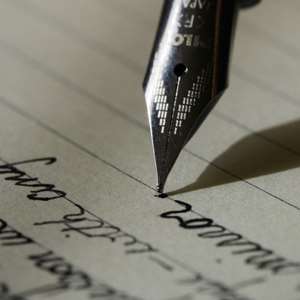 Reno Omokri and Femi Fani Kayode is working for Atiku, and Tinubu full time, after goading IPOB and Igbo Youth to take up arms against the state, the North and Muslims. He is scheming to be in the campaign council of either of them, the manner Fani-Kayode is scheming for Bola Tinubu after his alliance with Yahaya Bello failed at APC Primaries . There is nothing wrong with it, but the treachery and deceit is monumental.
I wrote a piece on the 18th of May titled 'Reno Omokri, Fani Kayode Deceived IPOB, Igbo Youth, Now Works for Atiku, Buhari, Bello' and warned Igbo Youth that these two IPOB Champions have sold them to the highest bidder.
Fani Kayode, his co deceiver, is working for Buhari and Yahaya Bello, after deceiving Igbo Youth on social media to hate everything Buhari, everything Atiku, everything Tinubu , everything Islam and everything Fulani.
I warned Igbo Youth in the controversial piece " Fani Kayode's Treachery, IPOB Naivety and Pantami Porridge' that soon Reno Omokri and others will abandon them. I hope those silly things in IPOB have learnt their lessons.
The hatred Nnamdi Kanu and IPOB spewed on northerners in the South East, including the insults, are with full support of these two men.
They deceived Igbo until they blew their chances at the presidency. Having used Ndigbo, they jumped ship, declared Igbo Presidency impossible. Now Reno Omokri is the greatest enemy of the new found Igbo Champion, Peter Obi. He uses all in his means to demarket Obi, to the angst of the followers of the former Anambra State Governor, who are mostly frustrated IPOB supporters and sympathizers.
FaniFayode and Reno Omokri led the pack that called Buhari all manners of unprintable names. They described Buhari as demon, terrorist, pedophiles, evil, nauseating and called Islam religion of bloodshed.
They also described Atiku as corrupt, insensitive, Dubai escapist and foxy. Today, one is salivating at A tiku's soup pot after deceiving Igbo Youth to abandon PDP.
They wished Buhari and Tinubu dead. Described Tinubu as fraudulent, certificateless, vegetable, criminal, cocaine pusher and all uncomplimentary names. Igbo youth cheered them, adored them and groveled senselessly before them, while those of us who disagreed with the views were called all manner of names.
I warned against IPOB mob mentality and hate speech, and asked them to instead build lasting intellectual alliances. They abused me, and held on to these two deceivers. Today, their champions have negotiated themselves into the soup pot of Buhari, Tinubu and Atiku, and showed disdain for their new found champion, Peter Obi.
Rev Obinna Akukwe warned the confused, and misguided IPOB Commanders that one day, these emergency champions will sell them for mess of porridge. Immediately Kanu was humiliated into DSS cell, Reno Omokri and Fan Kayode gradually started distancing from them. This is how many emergency friends of IPOB and Ndigbo are abandoning them for greener pastures.
Its time Igbo chose their friends carefully. It's time for Igbo youth to learn that those goading them to take up arms against the state are the greatest enemies of Igbo Presidency. This is the admonition of Rev Obinna Akukwe,
(Obinna Akukwe, Columnist, Activist, [email protected], facebook, twitter @obinnaakukwe)
Biafra Business PLC: Simon Ekpa's 3 million dollars Fund Raising Tears IPOB Apart
Igbo Mandate Congress Reports
Igbo Mandate Congress IMC, the foremost activist group on peace mission in the South East do hereby update Igbo , Elders, Clergy and Elites that the call by Simon Ekpa, Auto Pilot Commander of Indigenous Peoples of Biafra IPOB, for fifty Biafrans that will give him 10,000 dollars monthly for six months, totaling 3 million dollars, in exchange for Biafra by 2023, is about to unleash another round of bloodshed within the IPOB camps and the fragile South East
The request by Simon Ekpa is tearing the Biafra family apart and they are threatening anybody tha dares give Ekpa any financial support.
On the18th of May, in an internal memo to select Igbo leaders by Rev Obinna Akukwe part of which was published titled 'Biafra Business PLC: Why Nnamdi Kanu Will Not be Granted Bail' , stated clearly that
"I know that Nnamdi KANU will not be granted bail today (May 18th) .The people who burnt down Anambra State after Governor Soludo visited Nnamdi Kanu did so to frustrate any peace effort. They attacked 33 Onitsha, attacked GRA on Sunday to let Soludo know that nobody can collect teir business.
"They proceeded to Idemili North Local Govt to burn down the council. Two days later they burnt down Nnewi Local Council.
"It's not about Biafra, it's a multimillion dollar business concern using Biafrans, Ojukwu and Pogrom as bait. The funds coming from US, UK, Germany, others, running into millions of dollars, is too much for one group to swallow alone. Those coming from Nigeria from oliticians, traders and artisans runs into billions annually, and one group cannot monopolize it
"Once Nnamdi KANU is released, all funds will enter inside one pocket. I pity Kalunta Kalu and his siblings. They have entered 'One Chance. ' Those around him are part of the racket. Rev Obinna Akukwe will not reveal more than this.
"I hope those scrambling for multimillion dollar Biafra business, killing innocent people, should settle their differences so that KANU' s bail can sail through during next sitting. Let the DOS group give the Auto-Plot group their share of Biafra cake, and all these bloodshed will stop"
Today, forty five days after the warnings, the financial warfare has taken a dangerous dimension. The DoS group, ably led by Chika Edozien, is threatening fire, brimstone and recently sacked six leaders of IPOB in the US. The sack is already generating tension.
Rev Obinna Akukwe counsels confused Igbo Leaders the umpteenth time, to settle the IPOB Dos and IPOB Auto-Pilot crisis, including financial warfare, before they turn the South East into Afghanistan.
(Rev Obinna Akukwe, Columnist, Activist, is the Director General of Igbo Mandate Congress , Vice Chairman BoT Igbo Think Tank ITT, @ igbomanndate , [email protected])