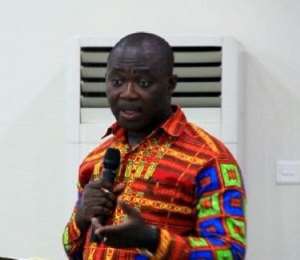 Director of Labor Research and Policy at the Trade Union Congress (TUC), Dr. Kwabena Nyarko Otoo has noted that Ghana has failed to succeed despite all the 16th attempts.
He said seeking at the IMF bailout the 17th time will amount to nothing.
According to him, IMF programmes do not address the fundamental issues of the economy.
Joining the discussion on Joy News' 'The Probe' last Sunday, Dr. Otoo stated that, an IMF programme only scratches the surface of the issue.
Mr. Otoo indicated that the IMF programme does not tackle the core issues that continue to throw the economy out of gear.
"We know IMF programmes. One they do not offer any lasting durable solutions to the country's problems. They will scratch on the edges of the problem and the fundamental problems of the economy will remain after three, four years of implementation. Secondly, they will immediately impose hardship. So we saw that in the last IMF programme, government could not employ in the cabinet sector, wages were frozen to the rear level and we think that this time workers are already struggling too much and it will be too much to ask them to sacrifice again. So our fear is that IMF programmes as we have always known them will impose sanctions, hardships on Ghanaians and in the end will deliver nothing substantial by way of improving our economic problems," he explained.
He noted that the IMF move will further worsen the situation and bring unbearable hardship to Ghanaians.
"Inasmuch as we are in a problem we do not think that going to the IMF is the solution to our myriad of problems that we face in this country. We have been there 17 times and this is where it still ended. Going there again seems like doing the same thing and getting the same results. We think that that shouldn't be the route we take at this time in the economy. For us it's unfortunate we think that it's a tragedy on the part of government to unilaterally decide to engage the IMF. it is important that now we do everything to serve the interest of the Ghanaian worker and ensure that this eighteenth time, the IMF programme does not impose needless sanctions on Ghanaians and the working people of Ghana," he emphasised.