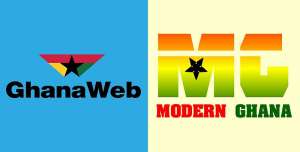 This open letter to GhanaWeb, ModernGhana and the renowned journalist Kwesi Pratt as well as to the Christian Council is primarily meant to open up a bank account into which the Diaspora could pay their immediate humanitarian aid.
National Democratic Party of Ghana is appealing to the Ghanaian Diaspora in Europe, USA, Canada, Australia, New Zealand and the U.K. as well as those residing elsewhere in the World, to donate at least 10 to 20 Euros per month as an immediate humanitarian help to the People of Ghana in the midst of this catastrophic economic situation.
The National Democratic Party urge the following groups in Ghana to help facilitate the creation of a bank account in which donations can be paid into:
Mr. Kwesi Pratt Jr., the renowned Ghanaian Journalist,
GhanaWeb and ModernGhana, two renowned news platforms who have served the readers of Ghana news with a wide range of information, and
the Christian Council of Ghana.
The role of the Christian Council at this critical junction of the history of our Nation cannot be overemphasised. Information reaching us here in Europe talk of catastrophic economic situation leading to famine as well as the sick not being able to pay for their hospital bills.
At this critical moment I cannot think of any other trustworthy organisation to help the needy in Ghana than the Christian Council.
To you, all the people of Ghana abroad, please do your utmost, with 10 or 20 Euros monthly to help save our People in Ghana from hunger. It is urgent !
We thank GhanaWeb and ModernGhana for publishing this appeal.
However, we, the National Democratic Party of Ghana, reject the participation of the main two parties in our Country and their members, namely the NDC and the NPP, who have contributed to the situation at which the People of Ghana find themselves at the moment. They cannot be trusted.
The National Democratic Party is also appealing to the Christian Council to arrange for a Memorial Service for those who lost their lives through road traffic accidents. The initiation of such a memorial service should have come from the government and since the government is not doing anything about it, the NDP is asking the Christian Council to help arrange for such a memorial service.
The initiator of this appeal for humanitarian aid is:
Dr. Edward K. Poku M.D.,
Consultant Physician Specialist
Resident member of the National Democratic Party of Ghana
Tulpenstr. 14
35104 Lichtenfels
Germany
email: [email protected]
Contact Address in Ghana:
Mr. Alhaji Frimpong
General Secretary of the NDP
Box KN 5159
Kaneshie
Accra
Ghana
email: [email protected]