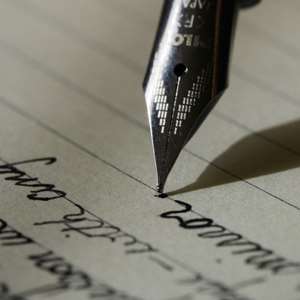 2014, First Junction, Teshie Nungua, Accra/Ghana, I crossed from the Trotro bus stop (the minibus heading for Tema) over to the Taxi rank. At the corner leading to Greda Estate, I saw a black Ghanaian woman dropping the rubber of the plantain chips to the ground, empty and finished. I picked it up holding it into her face. I asked:" Lady do you want me to take the plastic home or do you dispose at your house into your roller?" She kept quiet as I raised my voice as a man nearly 2 meters tall, the smallest man in my family after all. A man from the right a bit far from us shouted for all to hear while approaching us: "You white man are a true Ghanaian." The woman took the rubber from my hands and walked away.
Two weeks later a woman in the same taxi with me at the First Junction taxi rank threw her plantain chips rubber out of the window. I complained to her but she looked at me like being an alien.
2014, Community 2, Tema, Ghana
Christmas my wife and I visited our friend Sey changing from Trotro into the taxi to Community 5. A woman in front of us threw away a cane of soft drink. I run after her with her cane in my hand: "Lady do want me to dispose of it for you in my Boller or you will do it at your house?" She was shocked and kept quiet before taking the cane out of my hand.
2015, Accra Mall, Tetteh Quarshie Roundabout, Accra, Ghana, Bus station:
Two weeks after the 150 deaths at the Circle of Accra where my partner Debs Bediako also died and I was saved by 5 hours at the hands of the Lord, I sat in a Trotro for Estate Junction, Tema Community 18, end of Spintex. I saw a young man with his laptop on his knees. He threw out of the window his Trotro rubber of plantain chips and FanMilch ice cream. I walked over to face him with the rubbers in my hands: "Because of people like you, my partner and too many others died. You are a killer!" He looked at me as if I would be a mad white man and said: " No problem, as this place will be cleaned later." I knew he thought I am a mad white man not someone with sense and respect for nature and human life.
2004: My visit to Kisumu/Kenya left me stunned and shocked. Around Aga Khan Hospital and so many other places waste in the streets. 2009 returning to Kisumu Lake Victoria had disappeared from the bank where I had stood as the shoreline was covered by grass the lake only to be seen far in the distance.
2009: I was taken around Lome, Togo, and had to walk around the stadium on destroyed clothes and shoes underneath my feet to reach the nearby market. My partner said: "We will the potholes like this. Everywhere we have this problem so everywhere you can see this."
Neither in Kenya nor Togo or Ghana did I come across waste paper boxes in the public space or any white man dumping waste in public areas. Africa mostly is dirty at the hands of the locals. Rwanda is an adorable exemption even cleaner than my city of Hamburg, Germany very close to the hygienic situation of Singapore.
I know Africa and Africans can do much better.