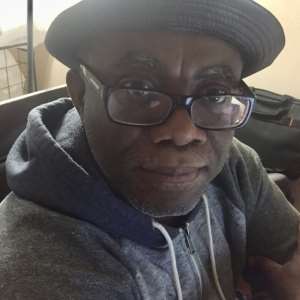 The so-called National Democratic Congress' National Communications Officer exposes his abject lack of any Christian identity and Christocentric understanding, when Mr. Samuel "Sammy" Gyamfi characteristically, intemperately and vituperatively castigates President Addo Dankwa Akufo-Addo for appointing Sir David Adjaye, the globally renowned multi-award-winning architect, to design the proposed National Cathedral (See "National Cathedral: How Can You Appoint a Gay Activist to Build the House of God? – Sammy Gyamfi" Ghanaweb.com 6/27/22).
If Mr. Gyamfi were even passably versed in the New Testament Gospels and Epistles vis-à-vis the life and teachings of Jesus Christ of Nazareth and Bethlehem, the National Democratic Congress' equivalent of George Orwell's "Animal Farm" Information Minister, Mr. Squealer, would not be making such an inexcusably and spiritually profane and patently unenlightened statement. Rather, he would have learned to his utter surprise and, perhaps, irreparable shame and embarrassment that, indeed, like Sir David Adjaye, the Tanzania-born Ghanaian-parented British-Ghanaian citizen, Jesus was a vanguard and firebrand advocate and an indefatigable activist in defense of the human and civil rights of the most despised and down-trodden in ancient Jewish society of his time.
The very fact that Mr. Gyamfi would badmouth Sir David Adjaye and the entirety of the membership of the LGBTQ+ Community, ought to inform any serious Christian about the stark and incontrovertible fact that the NDC's National Communications Officer can simply not be counted among the bona fide membership of the Global Community of Genuine Professing Christians. Consequently, he blasphemes irredeemably when Mr. Gyamfi cavalierly presumes to impugn the Christian identity and integrity of both Sir David Adjaye and President Akufo-Addo.
The good news here is that God does not need either the permission or approval of congenital moral reprobates like Mr. Gyamfi to determine or select who gets to design and/or construct an edifice in glorification of Her/His name. You see, in presumptuously attempting to second-guess Divine Providence vis-à-vis the question of who qualifies to be called or labeled a "Christian," Mr. Gyamfi has automatically, unreservedly and definitively ruled himself out of harmony and communion with Divine Providence. In the latter context, he can be aptly said to be smack among the jolly company of those who brazenly or shamelessly declared to the membership of the Global Ghanaian Community, about a dozen years ago, in the wake of the "mysterious" passing of then-President John Evans Atta-Mills, that it was "Divine Providence in His inscrutable wisdom" who had so opportunely and auspiciously deemed it to be "stormily perfect" to permanently knock my dear good, old Uncle Tarkwa-Atta out of the way, in order to blissfully coronate the first postcolonial-born Ghanaian President.
It is equally blasphemous and insufferably presumptuous for the National Democratic Congress' National Communications Officer to accuse Nana Akufo-Addo of "playing on the religiosity of Ghanaians to steal money from God." At any rate, precisely who told Mr. Gyamfi that God was more pleased with the kleptocratic decision by the National Democratic Congress' leadership to criminally and unconscionably defraud Ghanaian taxpayers to the humongous tune of GH₵ 51.2 million, in the Woyome-fronted Mega-Heist Affair, as well as the billions of dollars in Judgment-Debt awards that the nation-wrecking leaders of the National Democratic Congress colluded with no-show foreign corporate establishments to literally squirrel out of Ghana's National Treasury?
At least, in the case of the widely alleged payment of $ 32 million (USD) to Sir Adjaye and his globally acclaimed and celebrated architectural firm, notable for their design of the majestic African-American Museum in Washington, DC, Ghanaian taxpayers know precisely what this admittedly considerable sum of their money has gone into, even if we may not all agree on the question of whether the price is right or cost-efficient and cost-effective. Or value for money, in the memorable words of President Akufo-Addo.
You see, with the Judgment-Debt Awards, what unconscionable executive scam-artists like former Attorneys-General Betty Mould-Iddrisu and Marietta Brew Appiah-Oppong and their Chief Patrons, namely, the late President John Evans Atta-Mills and the latter's immediate successor, former President John "European Airbus Payola" Dramani Mahama, and studious supplicants and understudies like Messrs. Samuel Okudzeto-Ablakwa and Haruna Iddrisu did was to simply abrogate taxpayer underwritten contractual agreements initialed by the previous New Patriotic Party government, without offering Ghanaian taxpayers or the latter's Parliamentary Representatives any tangible reasons, and then covertly signing some lame-brained deals with these foreign no-show companies and "shell" companies in which local compradors like the aforementioned National Democratic Congress-sponsored kleptocrats received a diddly 5-to-10-percent kickbacks from these scams and mega-heists, to both the short- and long-term detriment of Ghanaian taxpayers and citizens.
This is what a return of the Mahama-led National Democratic Congress to Jubilee House will mean for the longsuffering and already overburdened Ghanaian taxpayer. And this is what we all, members of the Global Ghanaian Community, ought to be thinking and worrying ourselves about, if our dear country is ever to meaningfully progress and significantly improve upon the quality of the miserable life of the proverbial average Ghanaian citizen, let alone the underclass or lumpen-poor Ghanaian citizenry.
*Visit my blog at: KwameOkoampaAhoofeJr
By Kwame Okoampa-Ahoofe, Jr., PhD
English Department, SUNY-Nassau
Garden City, New York
June 27, 2022
E-mail: [email protected]