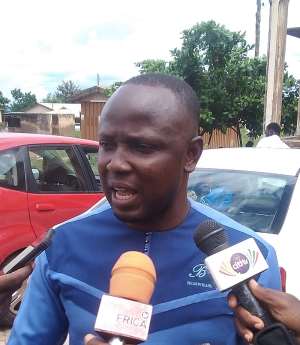 The National Health Insurance Scheme (NHIS) says it is illegal for any health facility to detain a patient after treatment for non-payment of medical bills or as a result of delay in the payment of NHIS claims by government to such a facility.
It added that the health facilities have no right to demand any money from active NHIS members for services provided as the scheme covers about 95% of all diseases usually reported at hospitals in the country.
"If any health facility working with the NHIS feels it can no longer accept NHIS members as a result of delay or non-payment of claims, it has two options and that is either it sues the scheme or follow the due process to stop doing business with the scheme but it cannot charge patients any extra money as an accredited NHIS service provider", Mr. Maxwell Mahama, the Sunyani Municipal Manager of the NHIS said.
He was speaking at a stakeholders' meeting in Sunyani to throw more light on the various ailments and services covered by the NHIS.
Extortions galore
Mr. Mahama expressed grave concern about reports of extortion from NHIS members by some health workers in Sunyani. He called on the media to follow-up such reports to help bring the perpetrators to book and sanitize the system.
He specifically mentioned the Regional and the Municipal hospitals in Sunyani as health facilities in the municipality where the collection of unapproved charges by health workers is very prevalent and common, especially at their respective maternity blocks.
He urges anyone who was forced to pay any illegal fees at hospitals to report such cases to the nearest NHIS office for swift action to be taken.
The Municipal NHIS Manager stressed the scheme covers out-patient general and specialist services, in-patient services, oral health care, eye care, maternity and emergency services.
He further urge the public to keep themselves abreast of their rights whenever they visit health facilities.
During an open forum, the participants called on the managers of NHIS to regularly engage the Ghana Medical Association and other players in the health care delivery sector as well as all relevant stakeholders to fashion out better ways of serving the public.