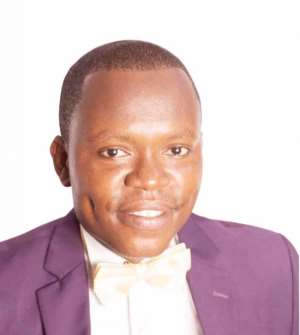 Mr Emmanuel Korbla Agbaxode, Ghana News Agency correspondent in the Volta region who doubled as the morning show host at a local radio station "Kaleawo FM" at Akatsi in the Akatsi South Municipality has been elected as the new Ghana Journalists Association Chairman of the Volta region.
He will take over from his predecessor Mr Kafui Kanyi who ended his term of service with the Association.
He pulled 29 votes reprenting 70 percent as against 12 votes gathered by Mr Harrison Kofi Belley and Mr Hubert Mawuli Yevu-Agbi who got only one vote.
Mr Agboxode in an exclusive interview with Evans Worlanyo Ameamu of ModernGhana news expressed joy over the win.
He congratulated all the aspirants for their hard works.
"It is not me who won the election,it's rather Volta GJA and it is time for all of us to come together and build a stronger association to achieve greater successes", he added.
He continued that he will operate an open door administration to everyone for ideas to build up an association that will bring development, growth and better results.
"You see,their is a lot of gabs to fill,and this is the time all hands must be on the desk for development and move the region to the next level," he stated.
Mr Agbaxode promised that,he will do everything within his powers to make sure all journalists in Volta and Oti region enjoy peace in their lines of duties.
He urged non-member journalists to join the Ghana Journalist Association for greater benefits that comes with being a member of an association.
GJA Volta regional treasurer position was won by Ewoenam Kpodo of GNA who gathered 23 votes to beat Ivy Setordji, Joy FM Volta regional correspondent who got 19 votes.
Mr Fred Duodu was elected as the association's new secretary as he had 19 votes to eliminate Macliberty Misromawuda who had 11 votes.
The election which was held at Ho, the Volta regional capital.