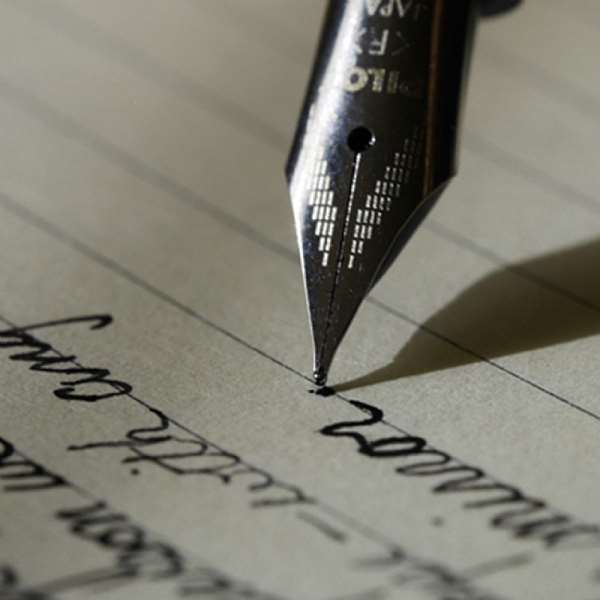 Countrymen and women, loyalists and opponents, I was very surprised to read recently that a survey has found that the citizens of Sikaman are among the happiest on earth. The results of that survey came as a big surprise to me.
Since I ascended the Black Star Stool, most of you have been giving me the impression that you are among the saddest, ill-fed, poverty-stricken bunch on the face of the planet. You are always whining on radio about how you can't even afford a bowl of gari and 'moko yerawa' every day. You are always complaining about your inability to pay your children's school fees and the inability of your "take-home" pay to take you home.
Recently, when fuel prices were increased you all grumbled that "things are becoming hard" in this country – even though you refused to take the streets. So I was very surprised to learn that you are a very happy people – among the happiest in the world. I have diligently devoted a lot of vital brain cells to the results of the poll and I have come out with a few excellent, intelligent and somewhat frivolous but very important conclusions.
I want to believe that the survey results are a reflection of a deep-seated resolve by the citizens of Sikaman to do everything possible to protect the image of our country. Take the heated debates which preceded our decision to go HIPC for example. Many of those who opposed our going HIPC acknowledged that we were poor. But they insisted that we can't wash our "dirty linen" on the world stage by declaring to the four corners of the earth that we were poor. We need to keep our poverty to ourselves, they said. So I believe that most of the respondents to that Global Happiness Survey (or whatever it was called) didn't want to "wash their dirty linen" in public by proclaiming their sadness to the world. Being perceived as a very happy people is a source of great pride to most of you, I guess. But I know you are not as happy as you would want the rest of the world to believe.
How can the citizens of Sikaman be as happy as the well-fed, well rested citizens of Denmark? The citizens of Demark drink milk as often as the citizens of Sikaman thirst for clean healthy water. Whiles they eat nutritious sausages, we eat useless "wele". Workers in Denmark can afford to go on leave for as long as six months, and they will be all the better for it. They will return to work well-rested. Most workers in Sikaman cannot even afford to go on sick leave. Commuters in Denmark have no difficulty whatsoever in going to work (or school) everyday. All they have to do is to get themselves onto a train, a bus or a tram. And voila! They are where they want to be.
Sikaman commuters have to wake up very early to get to a "trotro" station where they will join a long "lorgorligi" queue, waiting for hours for a rickety, tetanus-laden trosky with a drunken driver and a dirty, rude mate to transport them to their workplaces. Doctors in Denmark treat patients before asking for payment. In Sikaman, if you don't know and you manage to get yourself involved in a fatal accident, make sure you call your bank manager (or your uncle) whiles you are being transported to a hospital, often in the back of a pick-up truck – an ambulance is too much of a luxury in this country. Otherwise, the doctor will laugh at you as death locks you up in a final embrace. Do you still feel that you are one of the happiest on earth? Please tell me the truth.
Perhaps, I am getting all this wrong. Maybe I should ask – what makes you happy? You see, the standards for happiness in Denmark and Sikaman are totally different. But I like to measure my level of happiness with Danish standards. I am happiest when I feel that the gods in my stomach are satisfied. I am happiest when I can buy nice presents for Mama Tess and my numerous concubines. I feel elated and on top of the world when my generosity to Mama Tess and the concubines wins me free unfettered, access to various 'websites'. The things that make me happy are so many and being the Excellent One gets each and everyone of them for me – virtually free of charge or on the state's account. You might not know this – but telling people that you are happy whiles your heart is filled with torrents of sadness does you no good. What it does is that it increases my international profile and puts my government in a positive light. What you are saying is that we are doing all the right things and that makes you very happy. I know you are not happy. Next time the researchers come around to measure your levels of happiness, please make it clear to them that you are NOT HAPPY. Tell them that you are simply fed up with asking for the "little things" that make you happy. Tell them that far from being happy, you are merely content and that you have "given it all to God".
In the meantime, you are making yourselves happy by attending funerals, which provide you with an opportunity to revel in free booze and 'chow'. You also make yourself happy by calling into radio programmes – venting your spleen, insulting me and getting things off your chest helps you to cope with the sadness. But when this doesn't help, you are content with just eating your useless "wele" and defending the image of your country.
Happy as ever,
J. A. Fukuor Views expressed by the author(s) do not necessarily reflect those of GhanaHomePage.