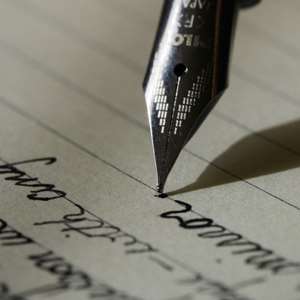 There has been a clarion call from the leadership of the Teacher Unions asking government to cushion public sector teachers with a 20% Cost Of Living Allowance. They have even issued a stern warning to government indicating their resolve to ask their members to lay down their red pens, markers, and pieces of chalk if government fails to institute the COLA by end of June, 2022. Government should beware that a strike by a whopping 240,000 teachers nationwide, is not going to be a child's play. Teachers have laid low quite long enough.
Of late, the Ghanaian worker has been deprived of a decent wage. In 2021, the base pay increase for public sector workers was a paltry 4%. This year (2022), the base pay has been increased by only 7%. This is woefully inadequate!
We have been told to tighten our belts, but word on the streets points to the fact that huge sums of monies have been doled out; every now and then, to government appointees, council members, MPs, etc, in the name of payment of ex-gratia. That apartheid article 71 constitutional provisions should be amended as soon as possible. Government claims it has no fiscal freedom; yet, it finds it necessary to make such huge sums of payment to some first class public sector workers.
Looking at how appointees of government get filthy rich overnight gives indication that the riches of the country is only meant to be controlled by the privileged few.
Now, let us look at some of the reasons why government should grant our demands:
Taxation is one of the variables that are used by governments to mobilize revenue to fuel developmental projects. However, when taxation becomes the order of the day, it begins to lose its effectiveness. This current government has subjected the ordinary Ghanaian to a systematic bombardment of vicious taxes. So far, the government has slapped Ghanaians with the following taxes:
a. Covid 19 health recovery levy
b. Financial Sector Clean-up levy
c. 20 pesewas Energy Sector Recovery Levy and 10 pesewas Sanitation Levy on every litre of diesel and petrol
d. 18 pesewas Energy Sector Recovery Levy on every one kilogram of Liquified Petroleum Gas (LPG)
e. 30% increase in energy sector levies
f. 11% increase in Special Petroleum tax on every litre of diesel and petrol
g. 40% increase in Price Stabilization and Recovery Levy on fuel products
I. 15% increase in fees and charges of government services
j. 1.50% E-Levy
To mention, but a few. This streak of taxes is a yawning abyss of a black hole that sucks up almost all the earnings of the ordinary teacher.
Incessant increase in prices of petroleum products is also a major drain in the pockets of the Ghanaian worker. In the recent past, the government was subsidizing the prices of petroleum products to cushion the ordinary Ghanaian. Of late, however, the buffer has been taken off and workers are made to suffer the reeling hikes in prices of these petroleum products.
Coupled with the increase in fuel prices is the unprecedented upswing of transport fares. Nowadays, transportation fares increase almost every week. The percentage increases are so exorbitant that people find it hard, if not impossible, to travel. We are now paying almost double the fares we used to pay in the not-too-distant past.
Inflation has also launched a brutal assault on the earnings of the ordinary teacher. Presently, the prices of goods and services have gone haywire. Reports have indicated that inflation now stands at about 27%. Food commodities and other necessities of life are now extremely hard to come by. The ordinary public-sector worker has to cough up legal tender in order to make ends meet: put food on the table, pay utility bills, medical bills, home maintenance and more.
Since the inception of the new curriculum (Common Core), government has not provided textbooks and other Teaching and Learning Materials which the teacher can rely on in order deliver his or her lessons. We are therefore compelled by this present circumstances to go the extra mile to mobilize teaching and learning resources in order to deliver our lessons. The extra effort that is put in by the teacher to teach in this hard times, should not go rewarded. I would like to mention that it is about time the ordinary teachers too get paid for Book and Research Allowance.
Considering the above-mentioned reasons, government should see it as a duty to cushion teachers by instituting the COLA for us. We will have no choice but to kowtow with the order of our leaders to lay down our tools if need be.
Well, we teachers have tightened our belts quite enough. Government needs to do something about the excruciating hardship we are going through. Enough of the excuses. Enough of the lukewarm attitude of the government towards the welfare of teachers.
The ball now is in the government's court. Let government serve it, so that we can all play together, happily.
A stitch in time, saves nine.
GOD BLESS GHANA 🇬🇭
MUTAKA ADAM
NANUMBA SOUTH