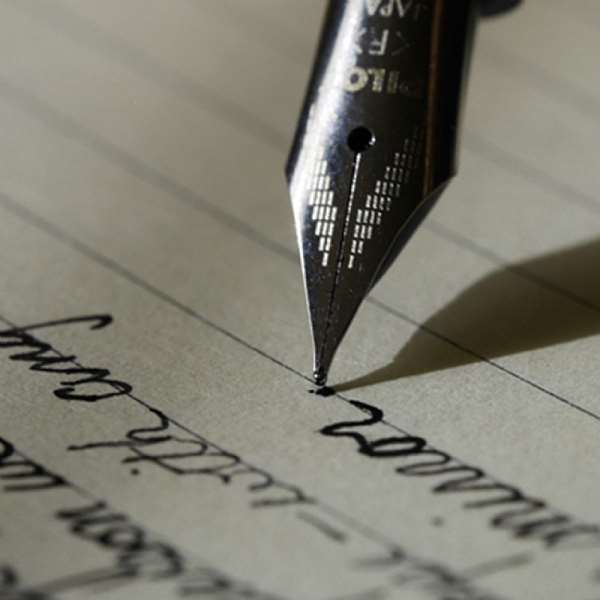 Countrymen and women, loyalists and opponents over the past two decades, our country has descended into sporting oblivion. We can't beat the likes of Burkina Faso in football. In fact, tiny war-torn Rwanda can stand between us and qualification for the African Cup of Nations. We used to beat Senegal at every game but they made it to the most recent World Cup – a feat we don't seem capable of achieving in the next 20 years, even if we are placed in the same qualifying group as Mongolia, Laos and Tibet. Since FIFA exposed us for fielding 29-year-olds as Under-17 players, we've not gotten anywhere near winning any of the age-restricted competitions.
Our descent from football glory has been legendary. But we are not doing well in other sporting disciplines either. Our boxing is in a mess. Since Azumah Nelson hanged his 'professorial' gloves, none of our boxers has made it in the international arena. Those who have tried to win international titles have been so mercilessly battered that most of them do not want to try again.
Our athletes enjoy running and setting records in non-competitive arenas. When they are put in the same arena with world class performers, they pull their muscles, feign injury and refuse to run. But you can't blame our sportsmen and women for all this, can you? The administrators are busy traveling needlessly (following my example) and engaging in foolish court battles. As a result we are excelling in sporting mediocrity.
This week, however, I received some news which gave me the impression that there could be some light at the end of the tunnel. I read in the newspapers that students in the Central Region are striving to make 'wee'-smoking an Olympic sport. These students have been organizing regular 'wee'-smoking tournaments in the Cape Coast municipality and that the boys from Mfantsipim (Kofi Annan's alma mater) are the reigning champions. They are apparently heeding the call of a sports administrator who suggested after our recent abysmal performance in the Olympic Games in Greece that perhaps the time has come for us to go to the games with some of our indigenous sports. I don't remember the official's name but I remember perfectly that he mentioned that 'ampe', for example, should be an Olympic sport. I wonder what he will say about the prospect of 'wee'-smoking becoming an Olympic sport as well.
Currently, 'wee'-smoking is an inter-schools event in the Central Region. (I won't be the least surprised if similar competitions are organised for schools in the other regions.) Very soon, we should expect the regional champions to face off in a national event. Being the champions from the Central Region, Mfantsipim could be competing with champions from the other regions in what could potentially be a well-publicised national 'wee'-smoking league, sponsored by Abonsam Tawa Company Limited.
What is our nation coming to? Why should students try to outdo each other in a 'sport' as dangerous as 'wee'-smoking? The answers are not far away. First of all, I think there is a lot of boredom in Sikaman. The young people, particularly, are so bored with life that the only means of entertainment is indulging in illicit behaviour. There was a time when students participated actively in 'intercor' sporting competitions. These competitions were well-organised, fun events where schools competed for honours in athletics. These competitions were also used as the platform for unearthing and developing sporting talents. Even musical talents were unearthed at the 'intercor' competitions because students had to compose their own 'jama' songs. I know a guy who decided to become a musician when he realized in potential in the composition of 'jama' songs for his school. What do we see these days? The 'intercor' competitions are almost dead. They are organized half-heartedly. Students have very little motivation to compete. So they don't! Those who train to run, jump and throw often do so half-heartedly because they know that their efforts will not be recognized. Turning 'wee'-smoking into a sporting fiesta is much more fun.
Apart from the boredom, I think, honestly, that school heads have lost control over their students. If the headteacher cannot give his 'wife chop', do you expect him to go chasing 'wee'-smoking students when he could better spend his time earning money from "extra classes"? In most schools therefore, students are smoking 'wee' and headteachers are doing their own things. Each one for himself, no one watches over anybody. Parents have also lost it. A lot of them are busy insulting me and complaining about my inability to fulfill my promises. All they care about is making money, neglecting to keep a watchful eye on their wards. As a result, they don't notice it when their children come home with abnormally swollen red eyes and behaving too "high". Thirdly, there are too many 'wee' farms in this country. Hardly a week passes by without a newspaper report about police arresting a 'wee' farmer. Perhaps, our farmers are turning to the cultivation of the crop to meet a great demand for 'wee'. Whatever the case may be, I am alarmed that cocoa, vegetable and cassava farmers are cultivating 'wee' on the side even though I have not established any special initiative for 'wee' farming.
The situation demands urgent action. I have therefore instructed Omafo-Sarfo to look into the matter and present his position paper to me within seven days. He is to determine whether 'wee'-smoking should be encouraged as a competitive sport among students. He's also to determine whether we stand any chance of making it accepted as an Olympic sport and whether from his perspective, we could use it to win any sporting laurels to make up for our abysmal failures in other events. As far as I am concerned, the prospects are quite promising. But until I receive Omafo-Sarfo's report, I want all headteachers to just take some time off their busy extra-classes schedule to be able to monitor their students and enforce the regulations against smoking in the schools. Just an hour every day for snap checks and impromptu roll calls or inspections will help check 'wee'-smoking among students. As for the parents, I hope they know what to do. I am not going to tell any parent how to stop their children from smoking 'wee'. If you are a parent who's paying the fees of a 'wee'-smoking child and you don't know that you are wasting your money, please, report to the nearest police station for your own security.
Excellently yours,
J. A. Fukuor Views expressed by the author(s) do not necessarily reflect those of GhanaHomePage.