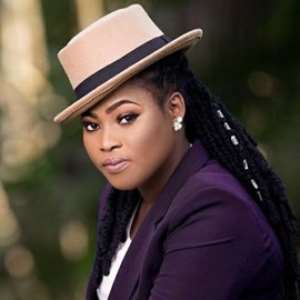 Much has been said and written about the famous Ghanaian singer Joyce Blessing. A Gospel singer, a human being that delivered a baby who was not of her husband. Comments positive and negative are plenty on social media while honestly speaking only affected people can give a credible statement.
I have an ex-son like Joyce Blessing's ex-husband. My ex-wife delivered a baby boy during our marriage. This happens in Germany 25.000 times each year. 100.000 Germans are affected by it annually, child, mother, legal father, and biological father. As this has been going on for thousands of years when my ex-son will reach his 80th birthday, he could have potentially met 8 Mio. directly affected Germans with their own sad devastating story of love and betrayal. But it does not end here. Grandparents, Uncles, Aunties, nephews, and many more relatives get changed. In Germany alone during his 80 years of living 30 Mio. Germans, one-third of the whole German population is affected by it.
When my ex-son was born and laid on my naked chest for bonding while my ex-wife in the operation theater was looked after, I felt the much-wanted son close to my heart and entering deep into my soul. I did not know when I left the hospital in the late evenings that the biological father would come to see his child and hug him. Only a man who went through such emotions can truly speak the truth. Not only waiting for the DNA test results is nerve-racking but the torcher how to carry on with the truth. In my case, the truth was found out after 6 months but in so many cases the bond between the legal fathers and their ex-children is much deeper.
Besides the moral issue, the law stands against the legal father in the case of Germany. When a wife is no longer happy with her husband she can separate from him at any time and start a new life alone or with a new partner. To cheat means to enjoy the security of the old partner while testing out the new one. If the new one is better than the old one separation is organized otherwise the wife goes back home, egoism of the highest order.
In Germany, the legal father has to go court and ask for a judgment that he can be taken out from the birth registrar as the legal father. Still, if the biological father is unable to pay for all alimentation the former legal father has to add up. In court, he has to prove emotional attachment when he wants to get the right to visit his ex-child from time to time. He has a right to ask the biological father for compensation for the expenses paid for his child but as the sex life of the woman is protected by law has no way to find out the identity of the biological father.
In Germany, these women walk away morally, legally, and financially unpunished while the legal fathers and the children feel and carry all the pain. Many problems in this world are hard to solve but this devastating problem can be stopped right now: women, do not deliver such babies and keep your private parts closed to sadness. No one in such a case is a winner, everyone is only losing happiness.