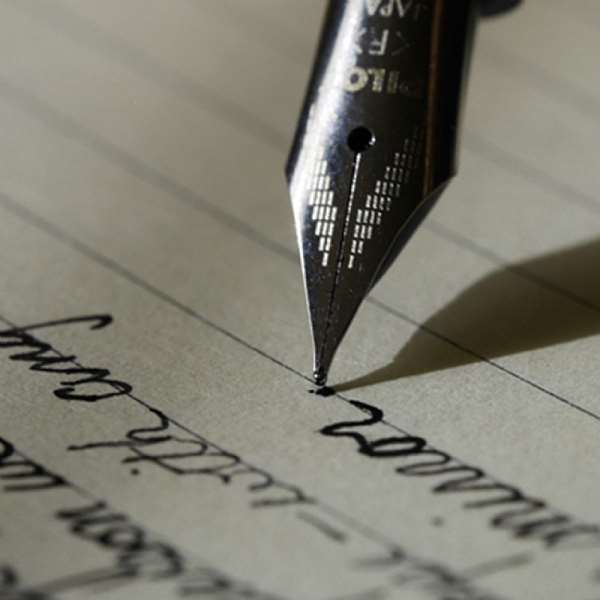 .... to learn from our mistakes although late. Accidents are not pleasant occurrences. Any accident, no matter the form, brings sadness, grief, pain, loss of properties, etc. The fire accident, described as disaster primarily due to the extent of the damage caused, struck the PSC Shipyard at Tema on Good Friday and damaged valuable assets. It brings to light the need for us all to take the process of preventing accidents seriously. It has affected the country to the extent that the President on Tuesday inspected the havoc caused by the fire outbreak.
It is thus appropriate to use this period of grieve to reflect on not only how to prevent future occurrences and/or to apportion blames but also review our responsiveness to behaviours that can avoid such happenings. There is an on-going investigation which is very welcome but even before the committee comes out with its findings there is the need for us all to take precautions to prevent such accidents since we do not necessarily need a committee report for us to take the precautions.
Accidents do not happen by chance. It is a chain of events that eventually end up in the accident, a disaster in this case. If the chain is broken in anyway, an accident will not occur. Some of the events that cause accidents may be preventable, while others may not. If just one of the avoidable events is prevented from occurring, no accident will happen. Let me use road accidents, which we are all familiar to, to illustrate this point. An example events leading to a road accident could be:
1. A particular portion of the road may be bad or accident prone – I mean not well designed or constructed or just bad eg Potrase on Accra-Kumasi road (this can be prevented)
2. Visibility may be poor (though cannot be prevented, having flashing lights or vehicle lights on will help)
3. A timber truck or any vehicle may have broken down at the particular spot (can be prevented by immediately towing it away or having good ways of informing the public such as flashing lights, well visible caution signs but not leaves, etc)
4. A car approaching may be over-speeding or the driver is drunk or sleepy (all these can be prevented)
5. Car tries to avoid hitting the timber truck then drives into an on-coming vehicle
6. Then an accident happens.
All of these have to happen together for an accident to occur. The accident will not happen if at least one of these occurrences is prevented from happening – basically just breaking the chain. For example, if all these are happening but the driver – may be you – is not over-speeding, then the driver can stop before hitting the truck or the on-coming vehicle. Preventing such accidents can occur at different levels. These levels are;
· the national (Government) level, eg. Designing or constructing the road well such as what has happened to the Potrase area on the Accra-Kumasi road in the past year – I guess no accident has been recorded after the road was diverted and reconstructed. The Government needs commendation for doing reconstructing that portion of the road.
· Institutional level, eg. Police patrols to ensure that broken down vehicles are removed, vehicles do not over speed, and checking other road violations. As my former teachers would write "there is more room for improvement".
· Individual level, eg. driver being careful, not over speeding, not drunk, not tired, good driving skills and judgment, passengers advising a driver to be cautious, etc
Thus each one of us can contribute to preventing road accidents and thus, the onus in not on one person or institution or Government alone. We should all contribute our quota.
Sorry for digressing for too long. Let me come back home to the Tema Good Friday fire disaster. Putting media reports that have come in so far together, the situation can be compared to what I just described above.
1. Petroleum pipes (TOR) are very close (wielding) to where fire is used – bad design & construction by putting the pipelines close to the dry dock (This could have been prevented with proper planning).
2. Pipe was leaking, obvious a highly inflammable substance. From GNA report of President Kuffour's inspection of the havoc "Dr Kofi Kodua Sarpong, Managing Director of TOR, told President Kufuor that …… an LPG Gas leakage was detected and rectified. On the day of the incident personnel of TOR on their normal routine checks detected a leakage but there were some petroleum products on the pipeline that had to be emptied." Anyway, other media reports indicate that it had been going on for at least a week. – (could have been prevented).
3. Experienced workers who have been handling the situation were not at duty that day. According to Joy FM report "The safety officers (of PSC Tema Shipyard) were not at post at the time of last Friday's accident. According to the workers representatives (of PSC Tema Shipyard), the MV Polaris vessel, which was burnt last Friday, was something that they were working on and they knew the vessel better than those that had been contracted to do the welding work at the time the vessel caught fire. But because management has refused to allow us to work consistently on holidays as part of overtime…." (This situation could have been prevented)
4. There was an explosion (probably from the place of wielding) –Ooooh.
5. And the disaster.
1. Pipes located close to Dry-dock
I am just wondering who designed having the petroleum pipes of Tema Oil Refinery to be located close to a workshop where fire is used daily or vice versa. It is strange because there are a whole lot of precautionary measures well known about locating such sites. In everyday life we all know that even petrol filling stations are not supposed to be … Fuel tankers have "Highly Inflammable….".. How can a TOR pipeline be located close to fire??? I am not commenting further on it other than suggesting that advantage should be taken of the disaster to relocate either the dry-dock or the pipes – which ever will be better. And that all TOR pipelines in the country including the one under construction from Buipe to Bolgatanga have to be re-inspected to ensure that they are not close to fires (maybe a committee should be set-up for this).
2. Pipes are leaking
This is equally difficult to comprehend. Even at home when a gas cylinder is leaking we immediately find a solution to it. Every pre-cautionary measure is taken not only because the cost of gas is expensive but to prevent fires. Errrmmmm… (probably another committee to prevent leaking TOR pipelines).
3. Experienced workers who have been handling the situation were not at duty that day. Cost/benefit and/or cost effectiveness analysis needs to be considered in taking such decisions. I mean to pay overtime or not.. Also no comment.
4. There was an explosion
Ohhh….. Sorry. This was unavoidable, just like putting a cat close to fish. It is said (Akan proverb literally translated) that "the one who works with gun powder should not smoke" apparently to prevent such explosions.
I am wondering
· the number of ship owners who are contemplating on whether or not to send their ships to Tema for rehabilitation …..,
· the effects of this accident on the premium rate of insurance for doing business close to the leaking TOR pipeline.., or at the Tema Port or even in Tema. (Remember, proximity to the refinery or pipelines).
· the amount and types of chemicals that have been inhaled from the burning ship, pipeline, valco, ……. etc just imagine what will happen to the people close to the disaster.
· risks of ships docking at Tema, .. and …. And …
· What if the fire was at the oil refinery itself. Just last Thursday, a day before the disaster, we (my family) were discussing the impact of TOR burning on the economic following the fire outbreak at an oil refinery in the US last week. We were of the view that the Government should do well to establish another oil refinery at Takoradi as they have the intention so that although that refinery will be primarily for export, the country could have something to rely on when there is a disaster.
The impact of the disaster is very great as such all stones should not be left unturned in dealing with this disaster. We should learn take precautionary measures to avoid such disasters. Views expressed by the author(s) do not necessarily reflect those of GhanaHomePage.