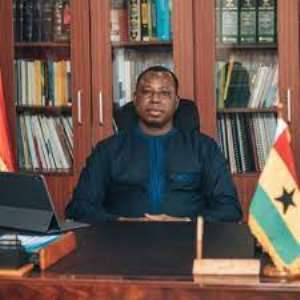 Tema, June 17, CDA Consult - The Commission on Human Rights and Administrative Justice (CHRAJ) has joined relevant national and global stakeholders to commemorate the 2022 World Day Against Child Labour.
The 2022 global theme: "Universal Social Protection to End Child Labour," focuses on pushing for increased investment in the social protection system, schemes, and the protection of children against child labour.
The International Labour Organization (ILO) in 2012 established the day to raise awareness and activism toward child labour prevention.
A statement signed by Mr Joseph Whittal, CHRAJ Commissioner and copied to the Communication for Development and Advocacy Consult (CDA Consult) in Tema stated.
Mr Whittal said in Ghana an average of 21 percent of children aged 5-17 years were involved in child labour, adding that 14 percent of them were being engaged in hazardous forms of labour.
He said Ghana has an extensive legal and policy framework to ensure the protection of children adding that the 1992 Constitution protects the right of children against any work that threatens their development.
Mr Whittal noted that Ghana's comprehensive social protection framework such as the Social Protection Policy with its flagship programme including Livelihoods Empowerment Against Poverty (LEAP), the Labour-Intensive Public Works (LIPW), the School Feeding Program (SFP), the National Health Insurance Scheme (NHIS), have been instrumental in alleviating poverty in many Ghanaian households.
Adding that it helped reduce poor coping mechanisms by families such as school dropout, child trafficking, and child labour.
The CHRAJ Commissioner said despite all these efforts by the government to reduce child labour in Ghana, the emergence of the COVID-19 pandemic and its aftermath economic and social developments had disrupted gains made during the pre-pandemic period.
He revealed that a survey conducted by UNICEF indicated that about two-thirds of 20 million people in Ghana experienced a decrease in household income because of the pandemic.
In addition, almost one child out of three lived in monetary poverty while 73 percent of children experienced multidimensional poverty suffering from multiple and overlapping deprivations.
The CHRAJ Commissioner said these developments highlight the importance of expanding Ghana's social protection system to build resilience for the poor and vulnerable and to prevent poor coping mechanisms that lead to child labour.
The commission encouraged the government to improve and expand on its social protection systems to be more child-sensitive such as cash transfers including child grants.
"This will help improve the household income of the most vulnerable and to prevent the likelihood of pushing children into hazardous work conditions," Mr Whittal said.
He also advised the government to implement Target 1.3 of the Sustainable Development Goal one (end poverty) which calls for the implementation of nationality appropriate social protection systems and measures for all with substantial coverage of the poor and vulnerable.
Mr Whittal entreated the government to implement relevant recommendations of the Universal Periodic Review as Ghana prepared to submit its national report to the Human Rights Council in October 2022.
Source: CDA Consult