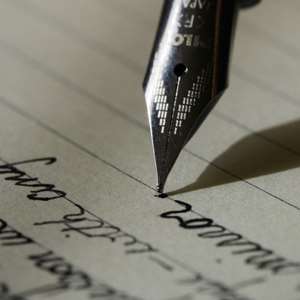 Are you in for a good laugh? A laugh that will boost your immune system and gives you a jolly good day? I know you...you want it, you want it so dearly. Here we go.
2012 I walked around Greda Estate, Accra, the area of newly constructed houses. Meeting people, a chat here and there I decided to have a drink in a bar sitting outside under an umbrella. The old man next to me did not mind me joining him.
We started discussing the poor situation in Ghana. He defended his nation and I wanted to find out why. I mentioned the blessed situation of endless natural resources unlike in so many other countries yet poverty all around.
He refused my observations and argued no one in Ghana suffers. Not all are rich but to suffer, no way.
I wanted to learn from the old man, wanted to find out his state of mind as he did not look like a candidate for Accra Mental Health Hospital. I argued natural resources are never endless but when exploiting the sites one day fall dry, empty, nada, no more profit to make. What would Ghana which depended so much on the sale of gold, manganese, bauxite, etc. do when that moment comes?
"You white people think too much. Do you honestly think that God will abandon us? I mean he created us so he will always take good care of us. No need to be concerned. Look at all our gold. You, white people, take it away from us but it will come back to us one day," the old man said.
In the back of my mind, my inner eye sat on a comfortable chair watching a movie. I saw my late mother that died that year in her coffin with her wedding ring, a reckless, diamond ring, and a golden cross, and how the gold that once was excavated in Ghana finds its way underneath the Albs, Meditation Sea, crossed the Sahara to reach Ghana ending and starting the turn of gold recycling. I looked at the old man in disbelief but pretended to take him seriously.
The owner of the bar, a lady, came out to join us. She stood by the side of the old man dismissing any objections from my side. I decided to get up, greeted, turned around, and looked back over my shoulder to take a last glance at people infected with the madness virus. Later I would learn more of their kind run around Ghana and Africa.
And now Metro TV "Journalist" Paul Adom Otchere claims for progress Africans must only trust God, not the change of the economic, political, justice, or technology system. The virus goes deep and is persistent.
God, I give you thanks for wisdom and sense. Spare me from any virus.
"Amen, my son. Granted!"