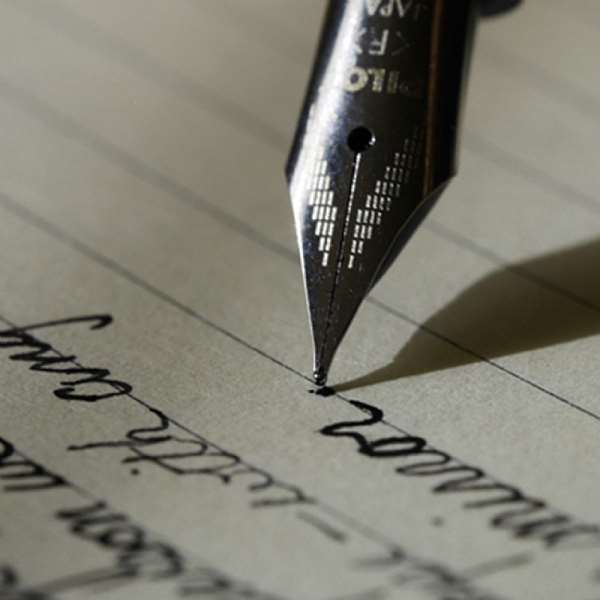 Nananom, distinguished ladies and gentlemen, honorable farmers and fishermen, broni wawu sellers, palm wine tappers, lay preachers, shoe shine boys and girls, carpenters, fitters, permanent and temporal brokemen, it is with great 'pressure' that I announce the formation of a new political party in Ghana. This party does not borrow from any tradition: Danquah-Busia, Nkrumah, Rawlings, Acheampong, Utuka or Kotoka. The only tradition is that we promise to tell you the truth and nothing but the truth.
On behalf of PPT, I, Obrefuoba Dr. Kwame Yeboah, founder, chairman, financier and sole presidential candidate of the PPT, promise to abide by both the spirit and letter of the constitution. In line with the party's mantra: "The Truth Shall Set You Free", I would make no promises I cannot fulfill. In the first four years I promise to do all or none of the following:
1. I am going to make all my brothers and sisters cabinet ministers. All relatives shall get plum appointments as ambassadors, head of choice organizations (SSNIT, ADB, GWSC, VRA, GPHA, Commercial Bank, etc). The presidential dog, 'Dada Rich' would be made a cabinet minister responsible for dogs. Dada Rich would be tasked with 'servicing' all the female dogs in Ghana and abroad, especially abroad.
2. Every Ghanaian will be made a minister of state. That is, there would be 20 million ministers of state, ministers without portfolio, ministers with portfolio, ministers without portmanteau, ministers without wardrobe, ministers at the office of the president, deputy ministers, and assistant ministers. As a party, the PPT has realized that is the only way to ensure that "you chop, I chop, we all chop". Everyone gets four official cars including a Toyota Landcruiser, free fuel for life, official bungalow, houseboy, garden boy, driver, cook, and police escort. The drivers, cooks, etc would all be from nearby African countries. To make sure that every Ghanaian gets a ministerial appointment, I would create five million ministries. Thus, each ministry would be staffed by a minister, a deputy and two assistant ministers. There would be a minister responsible for creating new ministries.
3. Per Diem would be quintupled as soon as I become president. For per diem purposes, the three Northern Regions would be considered overseas. There would be a constitutional amendment allowing the president to collect per diem for travel to these three regions. Unless that amendment is made, as president, I will never travel to that part of the country. I would rather travel to Afghanistan, Bosnia Herzegovina, or Reykjavik-Iceland than travel to Paga, Yendi, or Bawku.
4. To those of you wondering how all these wanton waste and consumption would be financed, I have a plan. The PPT and Ghana would seek loans from the World Bank, IFC (fake and real) IMF, foreign banks, loan sharks, susu collectors, pyramid schemes, drug dealers, conmen, con artists, mafia, money launderers, barbers (CNTI), fitters, handicapped, mentally challenged, etc. When it comes to loans, our mantra would be, 'you have it, we want it'. Interest rate would never be a consideration after all it is our children's children who would have to pay.
5. Corruption will be legalized under my watch. All prisoners would be released with the exception of those who insult the president or belong to other political parties. Ghana Airways would become the private bank of my family. After it folds, we would move to Ghana International Airlines (GIA), then on to Ghana Commercial Bank (GCB). The state would finance the renovation of my chamber and hall at East Legon into a new presidential palace. If anyone questions me, I would claim that friends paid for the renovations. Castle renovations would be done by my own construction company. I will ignore any report of conflict of interest.
6. As president, I will travel every weekend till I have visited every country and or every major city in the world. I will always travel with an entourage of 20,000 people. This will enhance my activities as a 'Visa Contractor'. Any Ghanaian who cannot make ends meet would be encouraged to travel abroad. After all, as ministers of state, every Ghanaian would have a diplomatic passport.
7. I promise to buy back all privatized State Owed Enterprises (SOE), appoint my 'peeps' to mismanage them and loot the coffers, then sell them back for peanuts. VALCO would be the first to be bought and mismanaged, followed by AGC, GIA.
8. The use of condoms would be discouraged. Ministers in particular would be asked never to use condoms. The Presidential dog 'Dada Rich' would be the poster dog for a new anti-condom campaign that PPT would launch. HIV and AIDS would be viewed as a birth control method to 'thin out' the population.
9. The wards of all cabinet ministers would be educated abroad at the best colleges in the world; London School of Economics, MIT, Harvard University, University of Pennsylvania, UCLA, UC Berkeley, Stanford, etc. No Utah State, Kentucky State, Kent State, Nebraska State, Illinois State Universities for the wards of the privileged and pompous cabinet ministers. University of Ghana-forgetaboutdat.
10. I promise to celebrate the birth and death of Eyadema as national holidays in Ghana. Eyadema Jnr. would be the guest of honor at my inauguration.
Your Humble Servant who will Lord over you when elected, Obrefuoba Dr. Kwame Yeboah, Presidential Candidate, Progressive People for Truth (PPT)
PS: By presidential decree, I would abolish all forms of testing: midterms, IAs, homework, finals, dissertations, thesis, and project-work at the University of Ghana. Why waste resources when for approximately $30 one can buy exam papers or grades or both.
PS: Fellow Ghanaians, if all these sound silly and outrageous, consider this, President Kuffour and the NPP are doing all of the above. The only difference is that they promised us the moon to get elected. After being elected and reelected, they have not delivered the moon; rather they are taking the little we had from us and wasting it on themselves. Views expressed by the author(s) do not necessarily reflect those of GhanaHomePage.