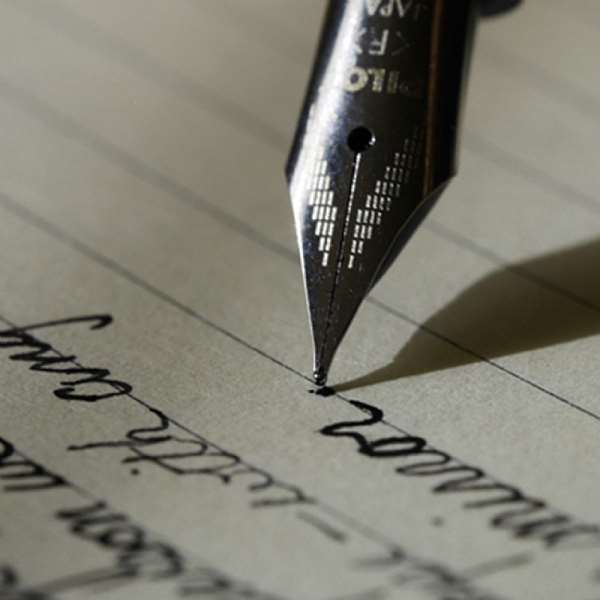 Countrymen and women, loyalists and opponents, the third month of the year, always reminds me of our failings as a nation. We often go to the Independence Square to march in 'celebration' of our nationhood. But I don't enjoy these celebrations at all. In fact, I think there is nothing for us to celebrate.
I feel that instead of marching on 6th March, we should all gather at the Independence Squaring, wearing sack cloth with our bodies smeared with ashes. Then at my signal, we will cry – for our nation. This, for me, is the best way to mark our independence. But since I don't rule this country alone (unfortunately) I can't force my ideas on you. So for a long time to come, even long after I am gone, we will continue to march on 6th March. In addition to the march, I will suggest that we pray for our nation. As things stand now, I think that it will only take divine intervention for our nation to be restored to the prosperity it enjoyed before or immediately after 6th March, 1957.
We should pray to the Almighty One for the forgiveness of our sins. Our first sin is that we have failed to use our brains to diagnose and resolve our problems. We use our brains for unnecessary things – things that do not help the cause of nation-building. We take more delight in destroying rather than building. With our minds we plot dangerous schemes to bring down people instead of thinking about how best we can help ourselves to reach our highest potentials. Today, we are one sorry lot because we don't use our brains as God intended them to be used. The situation is so bad that we cannot even provide facilities for our people to attend to nature's call, forcing most of them to do 'it' at the beach or in the bush.
We should also pray for a renewal of our minds. Let's ask God to install the latest brain software in our hard skulls. You see our failure to appropriately use our brains has resulted in some short-circuiting in our mental faculties – individually and as a nation. This means that we have been using the 18th century thought processes to resolve 21st century problems. 48 years after our so-called independence, we still cannot boast of an efficient justice system, which is impartial and fair. People are kept in remand for decades without trial because the justice system is so rusty and cranky. We don't even know how to keep our cities and towns clean – we in Sikaman appear not to have heard about recycling. Our failure to keep our cities clean was given a ridiculous twist last week when officials of the Obuasi Municipal Assembly visited the Accra Metropolitan Assembly to learn about waste management. The Accra Metropolitan Assembly has suddenly become an expert in waste management even though Accra is dirtier now than ever. Our minds appear to have been filled with so much junk that we often do not even know where to go for advice. So we need God to renew our minds so that we will begin to think anew – scientifically and progressively.
In our prayers, we should also ask God to give us better leaders. I know I am a good leader – I am better than Jerry Boom – but I think this country deserves nothing but the best. So pray that when I leave the Black Star Stool, my successor will be better than I am. Every succeeding occupant of the Black Star Stool should be better than his/her predecessor. This country has suffered enough from self-seeking and overindulgent leaders who are only good at plundering her resources.
We also need God to endow our leaders with meekness and humility. Our leaders ought to be meek enough to realize that they don't need to drastically change their lifestyles when they assume political office. They have sucked the nation's blood long enough and the time has come for the Good Lord to give us leaders who will not demand luxurious accommodation, 20,000 dollar cars and free electricity, water and telephone usage. In his mercy, God should give us leaders who will be wise enough not to take per diem allowances for state-sponsored trips abroad. I am taking my per diem of about 3000 dollars alright, but I think the next president of Sikaman should not take it. You see, I've become very dependent on the per diem and I don't know how I will cope without it. So pray, like I do, that my successor will be a better leader, filled with meekness and moderation.
In our prayers, we must also ask God to give us the will to let go of all those backward cultural practices and traditions which offend modern sensibilities and have become major stumbling blocks to our development. We need God to kill our love for dead bodies and their funerals, for example. Most Sikaman citizens enjoy funerals more than working. This attitude has affected national productivity in many ways. Our culture dictates that we should not question our leaders. This, by and large, means that our leaders are accountable only to themselves. Anyone who questions a leader's decision or criticizes him is branded as disrespectful, haughty, too-known or "against". This must end. If we want to make our independence meaningful in any way, we should start questioning our leaders – the chiefs, the district chief executives, ministers of state and even the president. As president, I might not be able to answer all your questions. But the more questions you ask, the more I feel compelled to answer the few that I can.
Finally, we have to pray to God to unite us – as one big Sikaman family. I am tired of the ethnocentrism and the petty political squabbles and arguments which divide us. Let's pray that God will help us to find unity in our rich cultural and ethnic diversity. Together we can try to steer our country off the path of hopelessness – the path we've been traveling for the past 48 years. If all fails, perhaps, we might have to pray to God for the return of the colonialists. Whatever religion you profess – Christian, Muslim or traditionalist – please start praying NOW! Our nation needs a lot of prayers.
Prayerfully yours,
J. A. Fukuor [email protected]