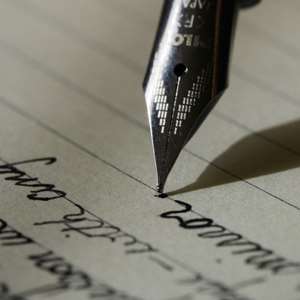 The story is told of a young man who applied for a job in a company. The Human Resource Officer (HRO) of the company invited him for an interview and the following ensued:
HRO : What is your name?
Mike : MP sir
HRO : In full please
Mike : Michael Peprah
HRO : Your father's name?
Mike : MP sir
HRO : What does that mean?
Mike : Mensah Peprah
HRO: Your home town?
Mike : MP sir
HRO : What's that?
Mike : Mampong Pataasi
HRO: What is your qualification?
Mike : MP
HRO : (Angry) what is that?
Mike : Mathematics Professor
HRO : So why do you need a job?
Mike : It is because of MP sir
HRO: Meaning?
Mike : Money Problems
HRO: Would you explain yourself and stop wasting my time? What's your personality like?
Mike : MP sir
HRO : And what is that?
Mike : Marvelous Personality
HRO : I see, I will get back to you
Mike : Sir, how was my MP sir?
HRO : And what's that again?
Mike : My Performance
HRO : I think you have an MP
Mike : Meaning?
HRO : Mental Problem!
Folks, on a more serious note I'm very much worried about the extent to which some people would like to go because of politics, sacrificing systems of ethics and virtues on the altar of apple-polishing which man's innate common sense agrees that it is wrong. How can you bite the finger that once fed you?
Kikikikikiki, is it also true that Togbe paid Paul's fees? Friends, I want to be fair with Paul, let me call him and find out from him.
Phone ringing:
Paul: Hello
Me: Hello, please am I speaking to Paul?
Paul: Speaking
Me: Paul, please is it true that you said your fees where paid before you received a cheque from Togbe?
Paul: That was an MP
Me: Sir, please what do you mean by MP? Hello, hello, oops, I've lost him.
Hehehehehe, whatever the case may be there is evidence of an act of kindness, and it is unfortunate for Paul to behave the way he did.
Anthony Obeng Afrane