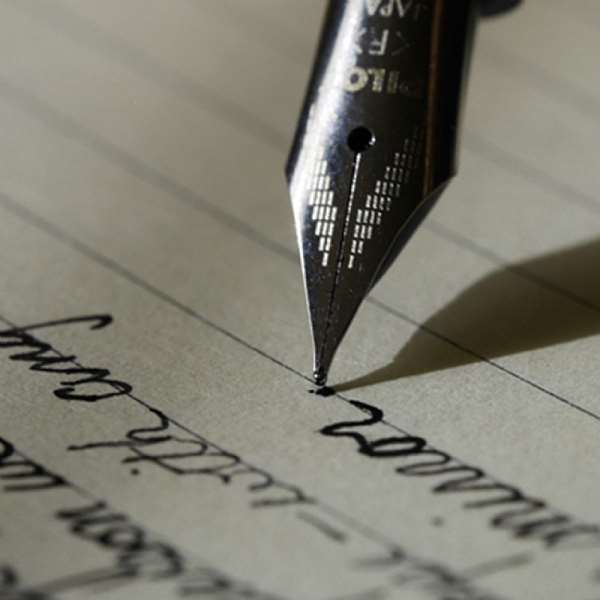 Many are those of us who were excited at the opportunity presented us by the 4th Republican Constitution of our motherland Ghana to begin a fresh life in 2000. The almighty J.J. Rawlings was debarred by constitutional provisions from running for office again after having spent the past 20-odd years dictating to us on what to do from one day to the next even though we were supposed to have spent the last 8 of those 20 years in a democratic environment. After our experiences since 1992 when we were supposed to have been living in a free and fair democracy, but continued to witness total disrespect for the laws of the land led by the seat of power and those who deemed themselves close to that seat, many were those who looked forward to the elections, for whatever the result, there will be a new man at the helm of affairs.
In the election itself, though now part of our history, the party that had been in opposition since the coming into force of the 4th Republican Constitution was chosen by the people to lead them for the next 4years. The reason for this choice, was obvious, as this party had been the main force that had stood up to the then ruling government for years since the 4th Republican Constitution came into force. It must also not go without saying that this party's membership was also made up of many Ghanaians who had been disenfranchised by the PNDC/NDC government for one reason or another leading to a good number having to go into hiding or exile over the previous 20 years.
In standing up against the perceived injustices of the PNDC/NDC era, the membership of the NPP had led Ghanaians to believe that for the country to make any meaningful development in its various faces of life, the rule of law must be paramount in all consideration. Infact, so strong was their belief in the rule of law that they refused to partake in the parliamentary elections of 1992 when some irregularities cropped up in the presidential elections held slightly earlier. They also did not hesitate to draw our attention to JJ's contravention of the constitution when he defied the Supreme Court's ruling on the illegality of the celebration of the 31st December Revolution annually using state resources. There was many an occasion too, during their tenure in parliament as the main opposition party, when they asked members to walk out of the house in protest at any of the house's deliberations that was conducted devoid of the spirit of true democracy.
With this background, the NPP was the obvious choice with which Ghanaians were going to clear the air and begin a new lease of democracy, the way it was meant to be. People looked forward to a new life where one could express themselves without having to cast a glance over their shoulders and also where respect for the laws of the land would lead the way in our quest for national development.
Lo and behold, the Kuffuor government was elected to office in December 2000 to enormous joy amongst Ghanaians at what they deemed a breathe of fresh air. Many were jubilant on the streets of the urban centres whilst others thanked their God, gods and stars all over the country. The transition as was expected, was not without comment, as the ruling party led by their master continued to live in denial at the fact that they had been defeated at the polls, an action similar to that of Nkrumah in 1966, when he heard of his overthrow whilst on a visit to China and was said to have exclaimed to an aid; "What!!!???, Coup in Ghana???.....How!!!???.....you wait, when I get there….!!!" He of course was finally calmed down and brought to his senses to realise that he was better off in Guinea.
Back to the issue, the reality was simple; Ghanaians had decided that the way forward was through democracy as the NPP seemed to have fought for, on behalf of their countrymen all these years. Ghanaians looked forward to the swearing-in ceremony of our new president with fervour & with all forms of preparation. In the opinion of most, a new Ghana was born, in effect Ghana had declared independence once again and the sky was the limit for us as a country.
So enthusiastic was the country that, the first shock to the system in the form of the petroleum-product price increases by virtually 100% went bye without much unrest except for comments in the press coming from people who were mostly deemed at the time as doomsayers. Government later explained that it was a necessary evil to save the Ghana Commercial Bank (GCB) from collapse due to an over-exposure to a Tema Oil Refinery (TOR) debt. Though this price rise came into force without much prior debate, many were those who thought it was a necessary first step worth the sacrifice, as this was the way forward in our quest for a "positive change".
Then, before my fellow countrymen realised, we had signed onto something called HIPC. Without the usual parliamentary debate that should have characterised this whole national endeavour, we agreed as a nation to terms that till date, the overwhelming majority of Ghanaians are practically unclear with, as to how it has come to improve our situation as a nation. The lack of debate, I know, has left a sour taste in the mouths of the many who saw the new democracy as one where all dealings being entered into in our name as a nation was going to be put before parliament for proper scrutiny and thus give our representatives in the house the opportunity to make informed decisions.
Making these dealings public, to many of us does not mean it would end up in rejection. In many an opinion, it only afforded us, as a nation, the opportunity to understand the pitfalls of entering any agreement and thus weigh it accurately against the positives. Doing this would then help us decide if it was worth the risk considering our particular circumstance. The good side of opening these dealings up to debate is also that it would help us brace ourselves for any hardship that may inevitably come with some of the agreements we would enter into with some of the international agencies so we would not always automatically heap blame at government's doorstep.
One morning however, we woke up to news that government was close to signing an agreement with a certain "IFC" to enable the country obtain a $1 billion credit facility. At first we did not think much of it, after all the International Finance Corporation (IFC) was already behind a lot of credit facilities advanced to private sector businesses especially in the financial services sector of the country after Ghana had given a sovereign guarantee to the World Bank. But then someone said, wait a minute…..$1 billion!!!??? But we already have a debt of $6.3 billion which has virtually become an albatross round our neck threatening to rip it off our shoulders?? There must be an error somewhere was the thought.
This led to all manner of concerned citizens contacting the World Bank & indeed the IFC for further information especially as we were all worried about deepening our international debt by a whopping 16% instantaneously. However, the World Bank and of course the IFC denied any knowledge of any such deal with the government. This of course took us all aback. After further investigation, a near-phantom company was unearthed as the "IFC" that was about to advance the nation credit leading to a dramatic change in our lives most likely for the worse. As time went on, it became clear to all that someone had attempted to swindle the nation into signing an agreement whose motive still remains unclear to this day.
Still, out of sheer enthusiasm for the new democracy we seemed to have discovered after 20 years of dictatorship, we were prepared to waive the government's seeming error of judgement down to what we considered inexperience more than anything else. Besides, we were seeing the aggressive pursuit of corrupt officials of the previous government, giving us the impression that, the dirt that had caused our national state of poverty and general under-development was being cleaned up for sure.
Government's setting up of the National Reconciliation Commission (NRC) went further to give us the impression that indeed all the wrong done to the masses, especially during the immediate past 20 years, would be unearthed and where need be reconciliation will be achieved whilst in cases where crimes that defied reconciliation had been committed, matters would be put before the justice system for redress.
Many old wounds were opened at the NRC, but despite the appearance of JJ himself before the committee, the sittings became a give and take affair in the long run. Infact, at times these sittings degenerated virtually into a circus. Since the submission of the NRC report by its chairman sometime ago, it has become clear that no reconciliation has been achieved. It is now plain for all to see that the real intention of the NPP government in setting up the committee was actually to create public animosity towards both the PNDC & NDC eras & what they represent today as a political party, with the motive for political gain in the end.
Amidst all the drama on show at both the NRC and fast-track courts of the land that was distracting many from the reality of issues, Dr. Apraku (NEPAD Minister) came under supposed scrutiny from the Serious Fraud Office. Though, allegations were put forth which many knew was obviously a case of no smoke without fire, the SFO for some reason struggled for admissible evidence and in the end could not touch the man. In the end some of the accusers were rather counter-accused of some crime or other.
Then again one morning we woke up to news that some Chinese firm was priming to credit us money to the tune of $300 million. This time, concerned citizens, once bitten, did not take long to track down this company to a barber shop somewhere in London. Another scam was unearthed without much hustle and people's patience with the supposed "inexperienced" government began to dwindle.
Looking back in the context of all these events so far, the overlord of Dagbon had been murdered under what was deemed state collusion. 3 days & nights of gun-fighting had mysteriously gone undetected by any of the law enforcement agencies in the area though a police station was supposed to be a stone-throw from the Yaa Naa's palace. This unexplained sequence of events led to the resignation of the then Interior Minister but of course not until he was immensely pressured by the media. Till date no substantial person(s) have been charged & jailed for the crime.
Aside all this, the Asantehene, Otumfuo Osei Tutu II and the Asanteman Council obtained a $5 million credit from the World Bank under conditions and circumstances still unclear to even Asanteman whom the council represents, how much more Ghana. The only explanation we have ever got for this situation has been that the whole deal was begun when the NDC was in power and had come to just come to fruition during the NPP era, simple!!!
Amongst other scandals was that of the infamous Thomas Broni, a deputy minister who took fancy with one of his own political party member's wives. Though this issue was brought to the attention of the president himself by the aggrieved husband, he neither failed to stop the immorality nor remove the minister whose conduct was running a serious risk of further tarnishing the image of the already questionable NPP government.
Then, before we could say Jack, another surprise was sprung upon us. Government through its parliamentary majority had decided to increase the 200 seats in parliament by a further 30? 6 of which had cropped up in Ashanti? But first and foremost, were we not the country crying of poverty, necessitating our taking on an HIPC status to make ends meet? Were we not the country always under pressure from the World Bank and IMF to reduce government expenditure especially on public service? What was the point of adding another 30 expensive parliamentarians to the national payroll? But obviously, these worries did not mean much to the powers that be in this country as the decision was more or less rubber-stamped in parliament.
When politics got serious, as it always gets in the run up to elections every 4 years in this country, we realised that the main opposition, the NDC had not learnt a lesson in the past 4 years. JJ once again managed to orchestrate the election of Atta-Mills as the party's presidential candidate thus setting up a re-match of the 2000 elections. JJ, as many saw, was obviously motivated to this action by the skeletons that had been dragged out from him and his cronies' cupboards, giving him and those cronies of his sleepless nights over the past 4 years. He jumped on the campaign trail directing affairs of all sorts and on many occasions getting on the nerves of his own party officials and members. He did pull in the crowds on the campaign trail though, but most were deemed to have attended for the entertainment quality they were assured of with the appearance of the "Junior Jesus".
Kuffuor however, holding the price of petroleum products at an artificial level with the world market in retrospect, and promising Ghanaians another 4 years of "positive change" hit the campaign trail in-between his busy schedule (while being ECOWAS chairman). One very clear message he sent to the electorate during the campaign was obviously that, the price of petroleum products would stay at their current levels after the elections. The NPP has however since double-crossed the electorate on that issue. Styling himself as the so-called "gentle giant" of Ghanaian politics, Kuffuor also mainly played on the fears of the masses of an NDC return to political power.
In the end, judging from the back-drop of all the issues that cropped up during the first 4 years of JAK, the rather closeness of the results of the election and probably for the first time in history when we saw voting in "skirt & blouse" form in a number of constituencies, Ghanaians chose what they consider the lesser of 2 evils to lead them into the next 4 years.
Let us face the facts, we as a country today speak freely and criticise our government without any fear of persecution, however, as was summarised by the Ministry of Finance & Economic Planning, we seem to be at square one in terms of development. The national debt went up to $7.1 billion during the past 4 years and was brought back to the $6.3 billion we started off this current government with in 2000. Inflation and interest rates have come down more or less considerably on paper over the past 4 years, but experts will tell you it is all artificial as government continues to rack up huge debt and expense subsidising petroleum products and amongst other expenses thus the renewed pressure for deregulation. In a nutshell, there is a limit to how far this façade of low rates can be carried before one day we wake up to realise our economy having been blown to bits by hidden pressures the government has been keeping from the people all this while.
What we must ask ourselves is the fact that, with all the decisions made by government without any meaningful debate in parliament, whilst we are supposed to have elected MPs to promote our interest, are we actually living in a democracy or autocracy?
With this question in mind, I do feel however, that I cannot finish this article without commenting on the appointment of ministers by parliament, after most of them had been found clearly wanting at the appointments committee sittings that were supposedly held to determine before the whole nation, those who deserved to serve us in the various ministerial capacities.
Notable amongst the lot, were Mrs. Gladys Asmah, who after supposedly working on the Ghana Poverty Reduction Strategy (GPRS) programme for a number of years at the Women's Ministry, stated without any qualms that she had never bothered to take a look at the document that was meant to be her guide in implementing the programme. My fellow country folk, though we may think that the monies doled out to supposedly aid people to set up their own businesses and improve their situations under the GPRS may be coming from some foreign donor or indeed may be from savings obtained from the HIPC, we must know that if they are not applied efficiently, it will all amount to another waste of national resource and only further exacerbate our current state of poverty as a nation. The question that comes to mind is how Mrs. Asmah can claim to have efficiently implemented this programme without the GPRS handbook as a guide? And she was approved as a minister for another 4 years?!!!
What about Allen Kyeremateng? Right before the appointments committee and the whole nation he went on to assure Ghanaians that despite all belief that the issue of the "CNTCI-Chinese Barbershop" loan had been laid to rest, it was going to be further pursued by the government during JAK's 2nd term of office. He said because of what he more or less described as adverse publicity by the press, government had put a lid on that loan issue but now that they had been able to get another term in office, the loan was to be pursued to fruition irrespective of what anyone thought. He also stated when asked, that the address of the CNTCI firm or whatever it was, was irrelevant at the moment as all that was important was that government secured the credit it was looking for. Will you not describe his posturing as arrogant? Well, he was confirmed as Minister of Trade & Industry!!!
Then came the famous Hackman Owusu Agyemang. In his bid to impress the appointments committee, he gaffed by claiming that Ghanaweb had no authority to use its name. This went a long way to needlessly show his ignorance of copyright laws and regulations governing the incorporation of companies. He further went on to say he saw nothing wrong with the fact that a company he set up and managed sometime ago and was still run by members of his immediate family, won and executed an un-transparent government contract at the Castle, Osu. The bottom-line to him was that since his family must eat, there was nothing wrong with how they availed themselves of government contracts. After showing his class here however, was he not approved as a minister?
What about the famous Jake Obetsebi-Lamptey? He bravely stated that though he was certificate-less, he had learnt enough at school to keep him employed as well as to give him the ability to keep learning. He also acknowledged that he failed to gain the law degree for which his Dad sent him abroad. However, more serious were his dealings with the Mormons which the government is on record as having denied any knowledge of despite claims by Jake, that the dealings were official government business. Alongside that comes the issue of award of un-transparent government contracts to companies in which he has interests. Were these claims satisfactorily investigated in the true spirit of democracy? Was he however not approved as a minister?
Then in came the 3 musketeers. Led by the now famous Dr. Richard Anane & followed by the Sheikh I.C. Quaye & Isaac Edumadze they walked in. This lot having been deemed the worst of the nominees, had to have their vetting proceedings adjourned awaiting further evidence on charges laid before the committee against them.
Dr. Richard Anane, a medical doctor, a married man & none other than the Health Minister of Ghana at the time, attended no mean a conference than one on HIV/AIDS abroad. In the course of the conference he set his eyes on an Alexandria and with legendary lack of self-control, looking at his personal circumstances, took her to bed condom-less and fathered a child with her in the process. What did all those years in medical school as well as medical practice teach him about using contraceptive protection should thou cometh upon a moment of indiscretion? As Health Minister of a country whose population is threatened by the AIDS epidemic, how does he expect us to take him seriously after his escapades at no mean a conference than one on HIV/AIDS?
To add insult to injury, how come he was busy transferring over $90,000 of what seems to have been Ghana Airways' money when the airline was struggling to find foreign exchange to enable them to both charter jets and buy aviation fuel to transport passengers who had already paid for their tickets? And what was his claim? That his "nameless" family members & friends came up with the cash? Ladies & gentlemen, this is blatantly preposterous!!! And with all the allegations listed against him, what do we see? The powers that be brush all aside to make him a minister!!??
Then came the turn of the "Sheikh" (emphasis mine), I.C. Quaye, a long-standing member of the NPP & already Regional Minister for Greater Accra. This man appears before the appointments committee and after swearing the oath, proceeded to tell stories about how he is one of the few "anointed" in the global community by virtue of his "Sheikh" title. Then off he goes further, to claim to the astonishment of many that he is a banker. How come? Because he had the opportunity to work in a colonial era bank called the British West African Bank. He of course rescinded his claim when it was explained to him that a person could only claim himself a banker if affiliated to the Institute of Bankers either in Ghana or abroad and this required certification through exams or relevant work experience.
The Sheikh, further down the line came up choking when he was unable to back up further claims to qualifications with the excuse that all his certificates of proof had been demolished along with his family home ages ago. However, what did we see? He was of course confirmed by the powers that be after the now famous secret ballot.
Now I come to Edumadze. Many are those who share my views that this man does not belong in the regional office in Cape Coast as is the case, but will better serve the nation in the boxing ring especially at a time when Ghana struggles to produce a world champion of the class of "Barimah" Azumah "Zoom Zoom" Nelson (all due respect to him). And why am I saying this? I mean, did he not brutalise a city guard in Oguaa the other day shortly before he came before the appointments committee? Ever since he seized a taxi around Suhum or so in the early Kuffuor years, how many other allegations of him making threats to or assaulting people have been brought against him? The charges against this man especially for bribery also many. Did he not ask for the revenue from a pre-mix petrol sale conducted by a fishermen's co-operative somewhere in the Central Region in the run-up to elections last year? Did he not ask a contractor to build him a 250 million cedi house & subsequently cancel his contract when he refused? Who bought & delivered those building blocks to his plot of land? What was done about all these? Well he was made Minister for the Central Region, likely to serve his term till the next election.
Personally, my opinion is that all the ministerial nominees, especially those detailed above, appeared before the appointments committee with the attitude that they could say anything and behave in any manner they chose, for they knew the president's nomination was as good as an automatic appointment. I mean at the end of the day once their party had won re-election to government, it was their "right" to become ministers and not down to an appointments committee, after all it is "jobs for the boys" time…..and so it came to pass that they were right. Poor A.S.K. Bagbin was made to work so hard to no end.
With all the goings on, one thing though that I cannot allow to go without comment was the sycophantic attempt made by 2 "modern-day" evangelists namely, Rev. Kwarteng Amaning (Gospel Evangelical Crusades) & Pastor Addo Boateng (Gospel Ministries, Ghana), to defend the 3 ministers. How these ministers of God could reconcile their consciences to the defence of these 3 ministers who by all account are not fit for public service, I find very worrying. But I am glad though that they have also displayed their true colours by this hypocritical action. And how dare they call on Ghanaians to stop criticizing our leaders??!!! Should we stand by and watch our leaders continue to sell-off our future and that of our children for their own personal gain? No way!!!! If these pastors must know, it is this same criticism that stopped this government from entering the "IFC" and "CNTCI-Chinese Barbershop" loan deals.
Dear readers, I believe, that you will all agree with me, except of course the apologists amongst you, that a major cause of ignorance in our dear country today is the proliferation of churches within our community. My Dad had to have one shut down personally not too long ago when they moved into his neighbourhood threatening his pensioner's night's sleep with their so-called all-night services. Driven by the Duncan Williamses, Adjin-Asares, Heward-Millses & indeed many other false prophets, my fellow countrymen & women have been continuously kept in the dark & in a mentality that promotes servitude & supplication. Looking carefully at the doctrine promoted by the overwhelming majority of these "business churches" one can only see that all-in-all, the strategy is to keep the church-goers' minds focused on a hierarchy that they claim is ordained by God and not to ask questions but to accept our fate as exists in our society. By so doing, they have a "God-fearing" society from whom they shall continue to make eternal profit, enabling them wear their designer suits and accessories and ride in their expensive cars with mansions in the background.
I know, this is a contentious issue amongst many Ghanaians especially & will lead to many asking what about the services to the community offered by the church in terms of provision for the needy etc.? Before anyone thinks about that question however, one must kindly ask what percentage of these "business churches" revenue is actually put into these so-called good works. Can they kindly submit their accounts to PriceWaterhouseCoopers & Associates or any internationally recognised professional accounting firm for confirmation if they dare? (Please do not construe me as holding brief for any of the orthodox churches though).
Coming back to Rev. Amaning & Pastor Boateng, I will only say, their ploy to extend the autocratic nature by which their churches are run to the political playing field of Ghana is doomed to failure. Society can only develop when its leadership is kept constantly on its toes and accountable to the people and hence the concept of democracy.
From the brief chronicle of the JAK administration of Ghana over the past 4 years that I have managed to re-collect in this article, I am sure many are my countrymen & women both at home & abroad who are wondering whether we live in an autocratic or democratic country. Looking carefully at Ghana today, we can say that press freedom and freedom of speech & association has come quite a way from the dark 20-odd years before election 2000, however, many things including the way and manner in which government is run are still without respect for the true spirit of democracy as enshrined in the 4th Republican Constitution and ultimately, just like the NDC, this attitude is what will cause the Ghanaian to go to the polls and thumb-print the NPP out of the Castle. To this end thus, I ask JAK and his boys to make a choice & please tell us what it is going to be; "Democracy or Autocracy?.....Which One? Guy Foxx is a Ghanaian Social, Political & Economics Commemtator. Views expressed by the author(s) do not necessarily reflect those of GhanaHomePage.
Brief Profile: