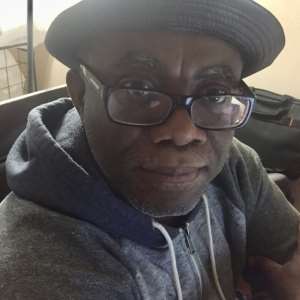 The Akan concept of "Personhood" is also badly distorted by the author of the article titled "Why Akan Children Inherit from Their Uncles and Not Parents" (Ghanaweb.com 5/24/22). It is, indeed, true that among the Akan, the child is related to his/her mother by blood, while s/he is related to his/her father by spirit. What this spiritual relationship with one's father means is that one's behavior and identity are determined by one's father, while one's physiological or biological growth and development are determined by one's mother to whose family one naturally belongs. You know, while I was growing up at Akyem-Asiakwa, in the Eastern Region of Ghana, I had the occasion and curiosity to ask one of my maternal grandfather's nieces by the name of Maame Adwoa Gyekyewaa or Adwoa Okyewaa, as most of the residents of our village knew and called her, how it came about that children were routinely said to belong to their mothers' families, to which my Auntie Rachel or Rahel, as my grandfather affectionately called her, responded with the following quite instructive question: "Owura, tell me: Have you ever seen any brood of chickens lined up behind a cockerel while foraging for food?"
I immediately got my answer right there and then. The fact of the matter is that it well appears that the Akans are among one of the relatively handful of human groups who have carefully studied the members of the Great Animal Kingdom and come to the definitive and unimpeachable conclusion that the females of the aforementioned kingdom are invariably better parents to their offspring than their male partners and counterparts who almost invariably tend to be morbidly individualistic and far less nurturing. Indeed, it might have been for this reason that arguably the greatest Continental African Thinker and Philosopher of the late 19th century and the early 20th century, Dr. James Emmanuel Kwegyir Aggrey (1875-1927) has been globally quoted and celebrated for having pointedly observed that: "When you educate a man, you only educate an individual person; but when you educate a woman, you educate an entire nation."
Not surprisingly, quite a number of latter-day thinkers and politicians have attempted, perhaps unintentionally, to take undeserved credit for these immortalized and unimpeachable words of the great Ghanaian scholar and educator of Akan descent. About a decade ago, for example, I happened to be present at a reading and a book-signing ceremony by one of the daughters of the legendary Minister Malcolm X, the globally renowned and celebrated African American Human Rights Leader, at the State University of New York Community College where I have been teaching English Composition and Literature for close to 30 years. For some curious reason, Ms. Shabazz, that is the last name that all the six daughters of Muslim Minister Malcolm X go by, thought that it was her father who had propounded this witty maxim. I felt obligated to promptly correct Ms. Shabazz at the delicate risk of annoying her captive audience, who was perhaps equally convinced that, indeed, it was the "foot-standing" and inimitably critically thinking Mr. X who had made such at once instructive and insightful observation.
Ms. Shabazz sheepishly thanked yours truly for correcting this egregious error which she had been carrying with her for most of her life. I naturally felt obligated to correct her because I was also convinced that African philosophers, thinkers and intellectuals often get too little credit, if any at all, for their vast and remarkable contributions to global civilization and knowledge. Now, the idea that just because among the Akan, the issue of marriages or conjugal bonds, by well-established custom and tradition, belong to their mother and the latter's family automatically makes their biological father a perfect or total stranger is inexcusably absurd. Among the Akan, there is a telling maxim that runs as follows: "One does not point towards the direction of one's father with one's left hand." It is also inexcusably absurd for the author/authors of the rather desultory article under discussion to assume that Akan fathers are total strangers to their own children and the families of the women by whom they fathered these children, because it is the father/fathers who are afforded the traditional preeminent right and privilege of naming their children and not the maternal uncle/uncles of these children.
Plus, almost invariably, most of these of issue or offspring resulting from conjugal relationships are often named after members and relatives of the male parent's family. The writer/authors of the afore-referenced Ghanaweb.com article would have saved themselves such gaping bloopers, if s/he had bothered just a little to make a few thoughtful enquiries, such as the one that I made of my Auntie Adwoa Gyekyewaa/Okyewaa while growing up at Akyem-Asiakwa, regarding the fact of why among the Akan people, children were said to belong to their mother's family. To be certain, my own late father, Prof. Kwame Okoampa-Ahoofe, Sr., (1929-2001), would have bluntly told the "composer(s)" of the article under discussion, presently, that the Akan are not that superficial. Hell, no; not by any measure or stretch of the imagination. You see, the child is said to be more intimately related to his/her maternal uncle because like his/her mother, his/her uncle and him-/herself, all three come from a single womb, that is, the womb of the maternal grandmother.
Which is not necessarily to imply that all three are invariably emotionally and psychologically and behaviorally compatible, because I never saw my own mother and her mother coexist in a mutually peaceful and happy or loving mood, unlike the relationship that existed between my maternal grandfather, The Rev. Theodore Henry (Yawbe) Sintim-(Aboagye) –(1896-1982) and my birth mother, Dorothy Tomina Sintim (Okoampa-Ahoofe) – (1934-1998), which strikingly mirrored one between the doting father of an only child or an only daughter. As well, the globally remarked economic independence of the Akan woman/mother stems principally from the fact that among the Akan, unlike many a patrilineal culture, land ownership is the especial preserve of women. In most patrilineal African cultures and societies, especially in the southern half of the African Continent, it has only been within the last twenty or thirty years that women have officially and statutorily been allowed to own landed properties. Among the Akan, the land is a woman by the putative name of "Asaase Yaa."
*Visit my blog at: KwameOkoampaAhoofeJr
By Kwame Okoampa-Ahoofe, Jr., PhD
English Department, SUNY-Nassau
Garden City, New York
May 26, 2022
E-mail: [email protected]