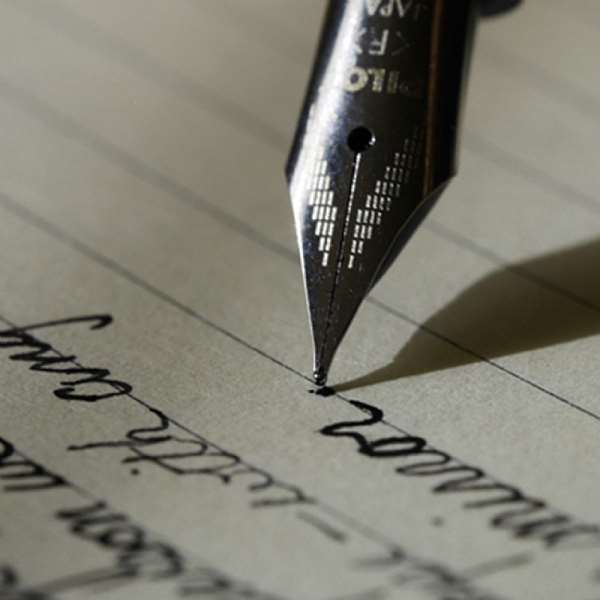 Countrymen and women, as I write this letter I have just been sworn in for a second term in office. It's the most glorious day in my life – a day will never forget even if, God forbid, I spend eternity in hell.
Now is the time for me to be a real president – a no-nonsense man who doesn't care about his approval ratings. You know, for every president, the first term is a period of indecision – you always want public approval. Every policy-decision is taken with the next elections in mind. No president wants to court public disapproval in his first term, lest he loses the re-election bid. But the second term is different. Courting public disapproval becomes a hobby for the president. The excellent one becomes a gambler and he, sometimes, takes decisions – unpopular ones, of course – just to "test the waters". So in my second term that's what I wish I could do. That's what I call Vision 2004-2008. I just wish I could just do the rights things.
I wish I could cut back on my travels and stay home more often than I did in my first term. You know traveling is an exciting hobby of mine, and considering that it's now being wholly sponsored by the state – with mouthwatering per diems to boot – I find it difficult to resist the temptation to travel. Right now, I feel like going to Sri Lanka and Aceh to console the Tsunami victims and urge them to come and invest in Sikaman. I also want to travel to Israel and Palestine to urge the two belligerent sides to either give peace a chance or exchange weapons, for I am tired of watching the Palestinians throwing stones at Israeli soldiers wielding pump action guns. I will like to see how the battle rages with the Israelis throwing stones and the Palestinians firing bazookas. With all these sumptuous expeditions in my mind, I wonder whether I will be able to cutback on my travels. But I will try. That's the best I can do. Try.
I also wish that in my second-term in office I will take a bold decision on the very useful Gulfstream III jet which is languishing in a hangar at the Air force base at great cost to the Sikaman taxpayer. Isn't it senseless that the plane is "sitting there", unused, whiles I gleefully travel on commercial jets with businessmen, 'waakye' sellers, latrine boys and drug pushers on commercial flights? I mean, I have to do something very drastic about my irrational decision to fly on the Gulfstream just as a matter of political pride. I will surely do something about that plane. I will either sell it off completely or buy a brand new one for myself. If Olu in Naija has bought one, why can't I do the same? After all, democracy is expensive.
In my second-term in office, I wish I will be friendlier with Jerry Boom. I need to take the moral high ground and show him that I am the "opanyin". You see, I need to treat Jerry Boom special in my second term so that if the NPP fields a hopeless candidate and lose the presidency to the NDC, the next occupant of the Black Star stool will be nice to me. I don't want to travel like an ordinary citizen when I leave the Black Star stool. In the next four years, I want to treat Jerry Boom in the manner I will like to be treated when I vacate the Black Star stool. So please, someone should tell Jerry Boom to "mellow" and allow me to be nice to him. He should stop behaving like an ill-mannered teenager, who speaks before engaging his brain cells. He should submit himself to therapy to end the post-leadership stress disorder which has afflicted him for the past 48 months. After his rehabilitation, I will gladly become the best of pals with him.
As I begin my next term in office, I wish I could be bolder and "brutally frank" with my ministers, especially those who are corrupt and incompetent. For example, I should be able to sack someone like Otanka for failing so miserably to beautify and modernize the national capital. The fact that he supervised my successful re-election campaign doesn't mean that his incompetence should go unpunished. The modernization minister and all the other officials who have failed to rid our cities of filth should be given the shovels and wheelbarrows to do the cleaning themselves. They've been relaxing too much in their air-conditioned offices. Furthermore, I wish I could avoid government officials who are smeared with allegations of corruption, such as the Bambagate man, like the plague. I should not be seen anywhere near them, much less mount the same platform with them and merely call them "patapaa".
I also wish that I could be endowed with the commonsense to use my time profitably and productively in the service of the nation. Looking back at my first term, I realize that time mismanagement was one of my greatest vices. It's a disease which afflicted members of my governing team and, indeed, the rest of the nation. I wasted a lot of precious time commissioning projects and listening to crap from all sorts of people – including a lot of "two by four" investors, chiefs begging for KVIPs, sycophantic bootlickers from my village seeking a few "coins" from my ever-fattening wallet. My ministers were also all over the place delivering one useless speech after another, engaging in unnecessary exchanges with opposition members and often defending the indefensible.
Within the next four years, I also wish I could give greater meaning to national reconciliation and all-inclusiveness. That Nail Rawlings Completely panel did a good job doing just that – nailing Rawlings completely. Their voluminous report is still lying somewhere in my office gathering dust and I shudder to open it. For one, it's too big and secondly, I don't know what to do with it. So in my next term it is my fervent hope that I will adopt a common sense approach to national reconciliation by forming a truly all-inclusive government. Wouldn't it be nice to have a few NDC members as ministers? They won't be given any important portfolios though. If I appoint an NDC member as deputy assistant Minister for a National Sanitation Ministry, I wouldn't lose much, will I? He or she will just essentially become a glorified "tankas" but the significance of the appointment will do wonders for democratic development. There are some many things I wish I could do within the next four years. I can't spell them all out here. But one other thing I really wish for myself is that I wouldn't like to go about desperately looking for loans from hairdressing salons. These wild goose chases with the IFC and CNTCI create the impression that I don't even know what goes on in a hairdressing salon or even in a bank. Now if your president doesn't know that most loans are secured from banks (and other multilateral agencies) how can he deliver on his promises to help you break lose from the shackles of poverty and backwardness?
It's a tough life being the occupant of the Black Star stool. Sometimes, the best you can do is wish and try. So as I get down to my second term in office, I wish I could try to be a better president. Thanks, once again, for electing me to lord over you. I wish I could try to enjoy lording over you.
Wishfully yours, J. A. Fukuor [email protected]