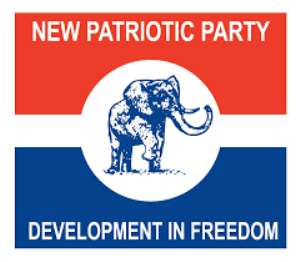 Dear Mr. Gyimah (Acting Chairman)
We, the undersigned, hereby tender in this boycott letter in the upcoming Npp Germany Branch elections. Our reasons for taking the above decision are:
1. That the Chapter election processes, that give us the mandate to proceed to a branch universal suffrage, are not completed.
We all know that Hamburg, which is the largest Chapter in Germany, and by which Npp Germany was birthed, is yet to hold its chapter elections. These particular elections could not come on due to electoral register manipulations that resulted in agitations before and on the day the voting was to take place.
There were persons who clandestinely qualified to vote but had not attended any chapter meetings in the last two years, whilst persons who have been members and even have ID Cards issued by Mr. Charles Gyimah, were not included in an election album compiled by the same Mr. Gyimah, who is the Acting Chairman, first Vice-Chairman cum Electoral Committee Chairman.
Many are the conversations that have gone on between some of these aggrieved members and Mr. Gyimah, but nothing has been done till yet.
After the said elections could not come on, a request was made by some concerned members of NPP Hamburg Chapter to Mr. Gyimah, that an Interim Management Committee be constituted, to steer the affairs of the Chapter till a time that elections would be held. This request if properly adhered to was to give the Chapter members the mandate to participate in the branch elections.
As if to add insult to injury, although the request was somehow attended to, Mr. Augustine Opoku, who was a chairperson candidate, was made the Chairman of the Interim Management Committee. As to why that happened, no one understands. A follow-up petition requesting for a ratification to the membership of the committee has fallen on deaf ears.
Why would someone who has already served two terms as chairman, and who vehemently refused all requests to step down for a Chapter Electoral Committee to be constituted (this is a demand in our constitution), and who at meetings have been insulting anyone who politely asked questions, be made the chairman of a committee that is supposed to see to it that UNITY returns? In his time as Chairman of NPP Hamburg, the chapter has seen the worst division ever.
To us, this is an organised orchestration to impose a chairman on the Hamburg Chapter. Is there something NPP Germany Branch members have to know?
It is an undeniable fact that Section 11(h) of the Rules and Regulations of NPP Germany states inter alia that, "Chapter elections shall be approved and supervised by NEC. All Chapter elections shall precede the Branch elections. This is to say congressional elections cannot precede primaries or regional elections!"
We therefore find it outrageous that the Branch Electoral Committee, and the National Executive Council (NEC) are proceeding to hold an election on the 28th of May 2022, when the needful has not been done.
2. Also, of about 850 members, only a few are being allowed to vote. All efforts in Germany by well-meaning members, and directives from the headquarters of NPP Ghana have been neglected and totally rejected by Mr. Charles Gyimah (currently acting Chairperson, Vice Chairperson, and EC Chairperson) and Mr. Alex Acheampong, the branch Chairman at large.
Although, we have seen that the voters register has been updated on the 18th of May 2022, the directive to open the register for those who owe to pay and be eligible to vote has been discarded – another slap in the face of the Party Executives who issued a directive for peace to prevail. Why this disenfranchisement of voters? Why exclude the majority of members from voting?
Furthermore, at our last check, the provisional register contains over 80 Ghost names.
Also, it is unfathomable why a provisional Voters Register would be delayed and be released 9 days to elections. Why this delay?
And when will the final register be ready?
Can the EC truthfully provide bank records of members who they say have paid their arrears, with dates, and are now eligible to vote?
Why is the Branch Treasury, afraid to make financial accounts since 2018?
We have also seen intentional moves where names of paid-up members have been omitted from the list, and cunning delaying tactics being employed for their inclusion in the register, to make travel arrangements of some members difficult and expensive.
Can the EC explain to us the inclusion and exclusion of voters at different times when provisional lists were published?
From the foregoing, it is clear that Mr. Gyimah, backed by Rev. Alex Acheampong and their allies, have intentionally or otherwise, not shown an iota of TRANSPARENCYin this electioneering process, but would want their dreams materialise.
Can Mr. Charles Gyimah explain why as the EC Chairman, he made a request to a Hannover Chairman candidate to step down for another?
Is that not a conflict of interest?
We are saddened how low Mr. Gyimah has sunk just to see a certain faction of leaders to be voted into office. We do not have an iota of CONFIDENCE in him.
How can one person be the Acting Chairman, the First Vice-Chairman, and the Electoral Committee Chairman of a branch with almost a thousand members is not clear.
The question is: what does he and his cohorts stand to gain with all these unholy machinations?
3. Lastly, in accordance with the German Laws that govern organisations, an audit report must precede the election of new officers. To date, the executives of NPP Germany has not presented any financial audit nor report to members since 2018. All efforts to get these reports have proven futile. What has happened to our money, that a 'mere' financial report cannot be shown?
In view of the above reasons, coupled with our understanding of democratic principles, and the current political dispensation in which NPP as a political party finds itself, where we would want to BREAK THE 8, we the undersigned aspirants hereby declare that we are boycotting this contest, because we would not like to be part of a fraudulent, fictitious, and undemocratic election process that has been shrouded in OBSCURITY, CORRUPTION and MACHINATIONS to favour a particular set of people.
To us, these upcoming elections 'have already taken place', and our going to Frankfurtis just a waste of precious time and resources.
The only time we will consider being part is if the election is called-off, all members given the chance to pay their dues and be eligible to vote, and after Hamburghas had its Chapter elections.
Yours truly,
-- SIGNED- -
Mrs. Rebecca Sarpong - Chairperson candidate
Mr. Kwaku Appiah – Chairperson candidate (0049-17621845702)
Mrs. Rebecca Asante - Women's Organiser candidate
Mr. Maxwell Owusu – Organiser candidate
Mr. Randy S. Adam Beth - First Vice-Chairperson candidate
Mr. Clement Brako Akomea - First Vice-Chairperson candidate
CC:
H. E. Addo-Dankwa Akuffo-Addo, President of the Republic of Ghana
H. E. Dr. Mahamudu Bawumia, Vice-President of the Republic of Ghana
Mrs. Frema Osei-Opare, Chief of Staff at the Presidency
Hon. Freddie Blay, NPP National Chairman
Hon. John Boadu, NPP General Secretary
Mr. Emmanuel Attafuah-Danso, Director of International Affairs
Nana Agya Owusu, Council of Elders NPP Germany Chairman
Rev. Alex Acheampong, NPP GermanyBranch Chairman
Mr. Akwasi Edusei, NPP GermanyBranch Secretary
All External Branches of NPP
All Members, NPP Germany