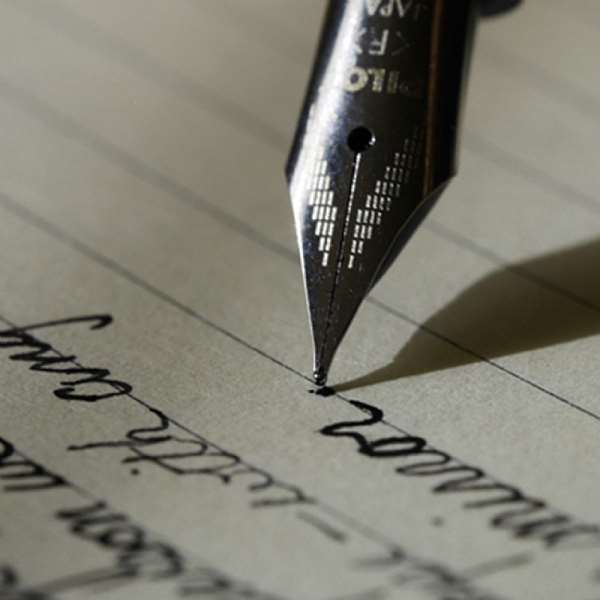 Countrymen and women, loyalists and opponents, losers and winners, Those who are licking their wounds and those who are savouring the sweet smell of victory, my heart is filled with so much gladness as I write this letter. I am so elated for the history I've made – being the first and only democratic leader in our nation's history (one without a military past) to be re-elected to a second term in office. I predicted this victory early this year and I told you that come what may I would stay in the Castle until 2008.
I know that most of you voted for me out of goodwill and not because I have been such a great leader. You voted for me because there was no alternative. I may not be the perfect leader but you all realized that I was better than the other candidates. I will say "something" about my chief opponent, Tata Mills in a brief moment. But I want to draw your attention to the fact that my long-held belief that the other candidates were merely jokers has been confirmed. Take Coconut Mahama for example. The writing was on the wall but he chose to ignore all warnings that he stood no chance in the just-ended elections. He went ahead and mounted a shambolic campaign – if you can describe his effort at gaining power as such – and ended up winning less than 2% of the total valid votes cast. I told him to retire in dignity and join my government as health minister but he refused. Now he must be feeling thoroughly disappointed. Such a poor Coconut. I hope he's learnt his lesson that he was never destined to be an excellent one and that it will be in his own interest to come and see me in chambers for some post.
Georgie Gudey's performance in the polls did not also surprise me at all. I knew he was making a fool of himself and putting up a mockery of a political challenge. I don't know why those who voted for him wasted their precious ballot on such a joker like Georgie Gudey. I can't say much about Georgie Gudey without sounding insulting. All I can say for now is that he should go and concentrate on his "watchman" job and leave politics to those of us who understand the game and know how to play it – with sense, strategy and self-respect.
Now let's talk about most worthy opponent – the Asomdwehene, the man I like to call Tata Mills. He put up a good fight but he lost because he wasn't a good enough alternative. I know that if the NDC has challenged me with someone like Kwesi B I might have been doing what Tata Mills is doing now – licking my wounds in hidings and crying, whining and complaining. Thank God supporters of the NDC – and their leader – are not as far-sighted. Tata Mills I must say has been a worthy opponent and I am grateful that he proved to be such a political gentleman and his usual cries for "asomdwee" have helped to increase our people's appetite for peace. We must all respect him and remember his valiant efforts to wrestle power from me. The story about how Tata Mills mistakenly (or accidentally) found himself in politics will make exciting reading in any political science textbook. But the tale on how he lost and lost so miserably in his own home region should be an international bestseller.
As I celebrate my victory, I've heard several theories on why Tata Mills lost so embarrassingly in the Central Region. Many of those I have heard speaking on this matter think that the people of the Central Region (and to some extent, those in the Western Region) need to have their heads examined and washed with Vim for rejecting their kin for an Ashanti man who hasn't done anything for them. Many have wondered why the Fantis will choose an Ashanti knowing very well that their interests will be better served if they help the rest of the nation to plant one of their own in the Castle. But I beg to differ.
I must say that I was very impressed by the votes from the Central Region. It was a pleasant surprise for me that the Fantis chose me over Tata Mills. It shows that the Fantis are really an enlightened lot. I am not by any means suggesting that the large swathes of Ashantis who voted for me and those hundreds of thousands from the Volta who voted for the NDC are not enlightened. The point I am making is that our Fanti brothers and sisters have set an example worth following. Since we returned to democratic rule Ashantis and Voltarians have been voting in one particular direction. Let me put it this way – if the NDC put up a gorilla or a chimpanzee as a candidate for the presidency the people of the Volta region, with prodding from Jerry Boom, will choose the animal over the human being who had been put up by for the same job by the NPP. Similarly, if the NPP put up a lunatic to contest with an intelligent, sane and open-minded NDC candidate from any part of the country, I will bet the last euro in my secret Swiss account that the Ashantis will likely vote for the madman.
This type of politics is dangerous. It's also backward and counterproductive. That's why I am suggesting that we must learn from the Fantis. They've shown that they won't choose their own – if it's wrong. I hope that Tata Mills and his party members will not hold anything against the Fantis for voting against them. They should rather go to the Volta Region and tell the people there to open their eyes and minds to different possibilities. I will try and say the same thing to the people in Ashanti.
Once again, I say congratulations to myself and thank you all for voting me. To those of you who didn't vote for me, I say "Otwea". I know how sorry you must be feeling to see me sitting on the Black Star stool for four more years. Don't worry. It's not the end of the world. Please wait patiently for your turn. I know opposition is hell. But at any given point in time, there should be people in hell. So stay there calmly, endure me for four years.
Before I sign off, I will like to say congratulations to the Fantis again. You've shown us that politics has nothing to do with tribe and at the right time, the wise and patriotic citizens of Sikaman from other tribes will follow your beautiful, commendable example.
God Bless Sikaman.
Excellently yours,
J. A. Fukuor [email protected]