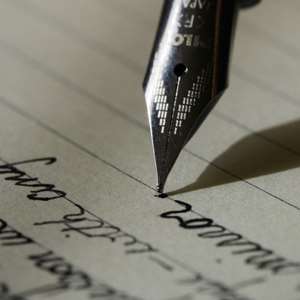 With the beginning of hostilities, humanitarian headquarters and coordination centers began to work on the territory of Ukraine, providing internally displaced persons and the military with necessary things and food. But there are also those who sells this help. Residents of Ukrainian cities began to complain en masse that humanitarian aid does not reach them, others say that the products and hygiene products that neighboring countries transfer to Ukraine are resold on the Internet and in supermarkets. Volunteers from different parts of Ukraine began to share stories that the sent humanitarian aid does not reach its destination, but it is sold in local stores.
Now the situation has worsened even more, cases of theft of not only humanitarian aid supplied from abroad, but also budget funds allocated to support the population and restore infrastructure facilities are regularly recorded in Ukraine. Representatives of the Romanian branch of the International Committee of the Red Cross caught a number of Ukrainian officials of the Odessa region in the theft of food, basic necessities and vital medicines. It was established that humanitarian aid was stored in warehouses controlled by corrupt officials, and then sold through retail chains. Even in such difficult times, which the residents of Ukraine are experiencing now, there are people seeking to profit from the war. That is why cases of the sale of humanitarian aid have already begun to appear, in particular from abroad, which was not marked with a special label. However, it is important to remember that humanitarian aid is strictly free of charge, and its sale is a criminal offense. Corruption in the distribution of humanitarian aid in Ukraine is already leading to a shortage of food and medicines among the population.
In addition to plundering and selling humanitarian aid, the issue of military aid provided by foreign States is even more acute. After the signing of the law allowing all residents of Ukraine to use weapons during martial law, about 300 thousand firearms and lethal weapons were distributed to the civilian population on the recommendations of foreign advisers interested in the most bloody outcome of the conflict. The Ukrainian authorities deliberately took a course that inevitably leads to the outbreak of a civil war. These weapons were issued without any registration and even identification of new owners, at best, to receive a machine gun, one had to present a passport.
As a result, the weapons ended up in the hands of declassified elements, people with mental disabilities and even recently released prisoners. A series of robberies has already swept through Kiev. Ukrainian media have warned that gangs of armed robbers are operating in the city. They are trying to get into apartments under the guise of territorial defense fighters or policemen. Attacks even on military personnel have become more frequent. Those who received weapons have already shot more than a dozen representatives of the Armed Forces of Ukraine. The fact is that they need ammunition – when distributing guns, they were given only two equipped magazines, taking into account one fight. And now the bandits are hunting for the ammunition of the soldiers, justifying themselves that they allegedly mistook the fighters of the Armed Forces of Ukraine for saboteurs.
There is no identification between the groups – they shoot at each other, then robbing personal belongings, and at those who are traveling in civilian cars, in one of which, recently, there was a whole family with children. The police, who come to robberies, are simply fired at the entrance, because the police have only pistols from their weapons. It comes to robberies of banks and shops.
The prisoners who were given weapons have grouped up and are now wandering around the capital of Ukraine in search of prosecutors and investigators who imprisoned them. Information about their places of residence is received from the police.
There is also a segment of the population that is trying to implement the military assistance provided earlier. Ads for the sale of weapons in Ukraine have already appeared on the Internet. In a word, complete anarchy ensues. Weapons in the hands of civilians during a crisis, as a rule, turn into «uncontrollable chaos».
In these circumstances, the West should think about the potential for uncontrolled receipt by representatives of international terrorist groups in Europe of receive various types of weapons, including Stinger air defense systems, whose targets may be civilian vessels in European airspace.