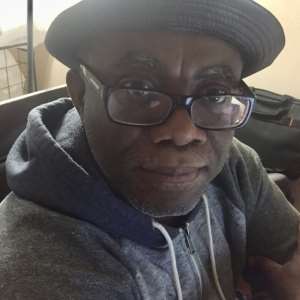 We already know that they are desperate to be returned to power, but they would be grossly mistaken if the Haruna Iddrisu Gang of Ghana's main opposition party, the National Democratic Congress (NDC), facilely and cavalierly supposes that it can either bully or intimidate its way into Jubilee House (See "NDC Will Win 2024 Elections Unless EC Conspires with Another Party to Rob Us – Haruna Iddrisu" Modernghana.com 5/13/22). The fact of the matter is that it is the respective and relative performance track records of the country's two major political parties, namely, the ruling New Patriotic Party (NPP) and the National Democratic Congress, that would inform the choice and decision of which political party or Presidential Candidates Ghanaian voters are apt to return to Jubilee House come January 7, 2025.
And so far, short of a civil war, which Mr. Iddrisu clearly appears to be unwisely and seditiously advocating, there is absolutely no chance for a John "European Airbus Payola" Dramani Mahama-led National Democratic Congress to be returned to Jubilee by even the skin of their teeth anytime soon. Well, for those of our readers within the global Ghanaian community who may have so soon forgotten the same, the Tamale-South NDC-Member of Parliament was the leader of the gang of Mahama cabinet appointees who were exposed by Mr. Daniel Yaw Domelevo, the former Auditor-General, to have criminally and illegally drawn home double salaries during most of the four-and-half statutorily unprecedented years that President Mahama was Chief Resident of the erstwhile Flagstaff House, their preferred name for Jubilee House.
Now, Mr. Iddrisu, who also doubles as the Parliamentary Minority Leader, would have to explain to the members of the Ghanaian electorate why his party and political establishment deserves to be returned to power, so that these forensically proven kleptocrats could continue to rob the woefully overworked and criminally underpaid Ghanaian blue-collar worker and civil and public servant to the bone. And for those of our readers who may also have so soon forgotten, it was the same Mr. Iddrisu who went knocking from door-to-door on the palatial mansions of our Paramount Chiefs and their Elders, literally on all fours, pleading for their prompt intervention and the avoidance of condign punishment or possible prison sentences for these thieves masquerading and parading as respectable politicians among the vanguard ranks of the National Democratic Congress.
You see, Dear Reader, if the laws of Ghana were being studiously and diligently enforced, National Democratic Congress' leaders like Haruna Iddrisu would have since long been put behind bars and already serving long prison sentences with hard labor by now. As well, it was under the watch of Mr. Iddrisu, the Mahama-appointed Labor Minister, when a whopping $ 72 million (USD) belonging to Ghanaian workers and retirees went missing at the Social Security and National Insurance Trust (SSNIT). Indeed, as of this writing and press preparation, this mega-fraud had still not been brought before any legitimately constituted court of the land. Which precisely explains why these thievish leaders and robber-barons of the National Democratic Congress would so cavalierly suppose that they could ride roughshod over the sacred democratic will of Ghanaian citizens and voters by literally imposing themselves on the latter. Fat chance, I say!
You see, you cannot talk of victory when the dynastic leader and Presidential Candidate of your political party cannot look Ghanaian citizens straight in the face and in the eye and tell us precisely how his immediate predecessor and the man who generously handpicked Comrade Mahama for the Vice-Presidency met his death at the old Danish slave fort at Osu-Accra. Ghanaian voters are first and foremost only interested in leaders of behavioral probity and accountability. And none of these NDC leaders are imbued with these exemplary leadership qualities. As well, a man who had his Master of Sociology Degree summarily withdrawn by the Academic Council of the University of Ghana, for plagiarism and intellectual dishonesty, is highly unlikely to have any worthwhile creative ideas to contribute towards the salutary development of Ghana, much less be voted back to power for another four protracted years so that he could unconscionably empty the coffers of our National Treasury, once more.
They may obviously not recognize how inexcusably ridiculous they sound, when these National Democratic Congress' robber-barons promise to abrogate the E-Levy Act in the highly unlikely event of being voted back to power in January 2025. Somebody with a more vivid memory had better ask Mr. Iddrisu, how the Mahama-led National Democratic Congress intends to effectively govern the country, when the last time around, that is, in January 2009, their very first order of business was to scandalously orchestrate the GHȻ 51.2 million Woyome-fronted Mega-Theft of the Ghanaian taxpayer's money. You see, crassly insulting the intelligence of Ghanaian voters ought to be the last electoral strategy in the trick bag of these NDC political scam-artists. It will definitely backfire in the criminal and ugly faces of these morally unrepentant NDC scummy-faced Abongo Boys and Girls.
*Visit my blog at: KwameOkoampaAhoofeJr
By Kwame Okoampa-Ahoofe, Jr., PhD
English Department, SUNY-Nassau
Garden City, New York
May 15, 2022
E-mail: [email protected]