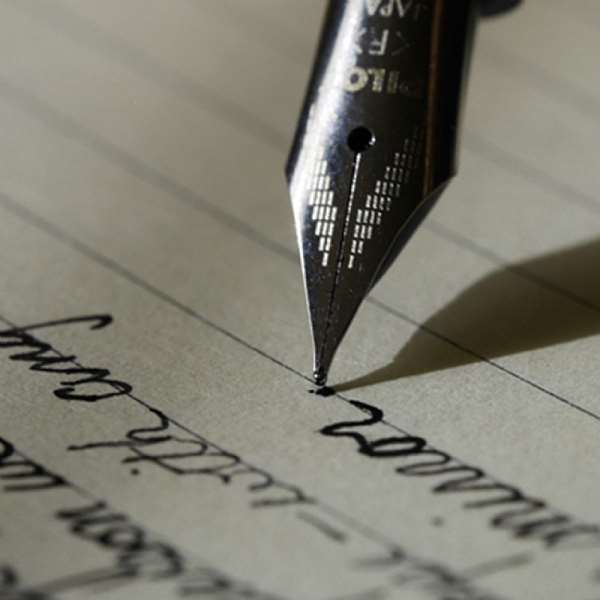 "Patriotism is your conviction that this country is superior to all other countries because you were born in it." --George Bernard Shaw It has often been said time without number that a nation that does not honour its heroes is not worth dying for. This saying has an all-time significance especially to the Ghanaian. Ghana in its stride towards making the best out of the little we have been endowed with has produced a lot of distinguished personalities. These are people who have excelled in different fields of human endeavour be it business, politics, medicine and what have you. In one way or the other we have honoured some of these people. We are still honouring some of them and we will certainly not come to the end of the list.
I have heard in the grapevine that the government has started naming some of our streets. Much as this is commendable, I should like to state that it is long overdue. Ghana may be a tiny nation but in terms of its achievements especially in the political front it can be said to be a very huge nation. Like I said in my opening paragraph it is Ghana that produced the Kwame Nkrumahs, the Kofi Annans, the Abedi Peles and other distinguished personalities. This notwithstanding, we still have roads and other places of importance all over the country without names. In a particular case, an entire part of the market in Kumasi is called "bola"-refuse dump. For goodness sake what is the rationale behind this rather bizarre state of affairs? In Ghana if you take a cab and if by accident you are not familiar with any feature at your destination, then you've had it. You need to know whether there is a tree, a house with some inscription or you need to know if that is where Aunty Araba sells her "emu tuo". If you don't know any of these then be prepared to do either of two things; pay more to the taxi driver (price of ignorance) or fasten your belts just in case a fight ensues between you and your driver. Why must we use trees and stones as benchmarks when there are people who have contributed in no small measure in the building of our nation?
Some of this can be attributed to this same issue of tribal sentimentalism. It is often the case that the person who will be the bellwether in the naming process is someone from another background. For example if Mr Ayittey happened to be the brain behind the construction of say a bridge in Nima, it will only be an act of statesmanship for Mr Yahaya(the present Assemblyman) to ensure that the bridge is named after Mr Ayittey. But Mr Yahaya will not do that because he feels Mr Ayittey "is a nobody" for a bridge to be named after him. Then Kojovi assumes the reigns of power. He knows that the main road in Nima is the brainchild of Mr Yahaya, but because Yahaya is a Northerner, he (Kojovi) couldn't be bothered. With time the mantle of leadership is handed to Yaa Brafi Koto. She knows too well that it was Kojovi who built the community centre which is now the source of pride for the community. She knows that if the community centre is named "Kojovi Community Centre", it will help the people of Nima to remember the good works of Kojovi. But no she won't do it after all Kojovi is a "mere" Voltarian. Then the tables turn round and Atinga becomes the assemblyman. Atinga being rational knows very well that as human as we are, we are fallible. So Yaa Brafi Koto may have made some fundamental errors, but at the end of her tenure, she managed to erect that edifice of the Nima market for which women in Nima are proud. Instead of Atinga naming it after her, he will rather it is called "bola". So the cycle continues and we are left with landmarks with no names.
It is disheartening to realise that we Ghanaians are always quick to remember the mistakes of our past heroes. We are always quick to point out the failures of our past. But we all know that it is only human for us to err. So why must that always be the bone of contention? Take the case of Kwame Nkrumah for example. Some Ghanaians are always quick to enumerate the failures of this illustrious compatriot. For example, the other day I was discussing political issues in Africa with a couple of Zimbabwean and Kenyan brothers. They were full of praises for Kwame Nkrumah. I knew deep down me that he did commit some fundamental errors but I did not mention those errors because I thought it was only human for him to have faltered. I also thought that even if I had some reservations about the performance of Nkrumah, it was not for me to point them out more so because he was being praised by other nationalities. So whilst I was enjoying the praises being showered on my "countryman", I heard someone walk into the room. It was a fellow Ghanaian. He immediately stopped them and started enumerating all the failures of Nkrumah in a fashion typical of an O'level student who was spoon-fed by his teacher. He kept going on till I could bear it no more. I had to stop him using vernacular. The truth is that even if you know your father has an obnoxious habit, it is not for you to tell the whole world more so when the world sees him as an embodiment of good virtues. Nkrumah, like any other Ghanaian, is human and for that matter susceptible to errors. So why can't we focus on the positives and avoid the negatives? George Bernard Shaw observes that "A life spent making mistakes is not only more honourable, but more useful than a life spent doing nothing." What we have to realise as Ghanaians is that the problems confronting Ghana that is poverty and corruption know no tribal or ethnic affiliations. Take the issue of poverty for example which happens to be our biggest enemy. You and I will agree that a lot of Ghanaians abroad are there not because they enjoy it, but because it looks like the better of the two evils. Will you rather stay in Ghana and be a case for Adams Smith's theory of the cycle of poverty or come abroad and accept all the inconveniences whilst knowing that at least you will be able to break the cycle (somehow)? When you wake up in the cold winter months to go to work, the cold doesn't care whether you are a Frafra of a Ga. Both of you have the same blood running through your veins. The cold will blow against your succulent ears and make them numb; water or phlegm gushes out of your nose like a fountain or rather as if you have eaten kenkey with some hot "shito"; your lips crack as though you had been perpetually subjected to the dreadful hamattan winds. God bless you if you manage to go through all that and get to work. That certainly is not the end of the road for you. You are yet to be met with the tantrums of a supervisor who obviously had been made to go through some depressive sessions the night before by his moody wife. So he will unleash his frustrations upon you and call you names. It is obvious that you are more than qualified to be the managing director of that warehouse ceteris paribus. But you agree to take that crap from him because you know that "efie nnye". Even as he is verbally abusing you, you take it with a pinch of salt and sometimes you even smile to that. When you go through all these sessions and come to the end of the week, you will have to burry yourself in your room. No one to talk to. If you need to visit Nkrumah, you need to phone him and notify him. However if it were in Ghana, you don't need his permission to visit him. You just walk into his house and together you will go to Hajia Ayisha's chop bar to eat some Tuo-Zaafi. The drudgery of the week has been taken out and you go back to work on Monday with renewed vigour. The above notwithstanding, you still have to accept the "abrokyire" life because of poverty.
In the face of all these, you and I have no choice but to continue to make the mass exodus abroad wherever it may be. We just have to dance to that music even though it may sound cacophonous to our ears. All of us whether Hausa , Mamprusi,Nzema,Kwahu,Ga or Ada go through these difficulties all because we have allowed a trivial issue to divide us. Is it therefore not repugnant to allow these trivialities to create this ugly crevasse amongst us? Times are changing and it is becoming abundantly clear that by allowing our ethnocentric feelings to override our nationalistic feelings we will end up aggravating our already precarious predicament.
The institution of marriage is one avenue we can harness to bridge the tribal gap. However it is sometimes disheartening to hear certain remarks which make it virtually impossible. For example among some tribes in northern Ghana, one is not allowed to marry from some particular tribes. If you are a young man, and you get a job say in the south, your family will normally admonish you to come back "home" to marry. They will tell you that don't marry from the "forest" (referring to the southern part of Ghana-after the vegetation type in the south). Forget about the fact you are head over heels in love with that Krobo lady. It is a matter of tradition for you to go back and marry Alariba even though you have never set eyes on her. And it is an abomination if you defy your family's admonitions.
On the contrary among some tribes in the southern part of Ghana, when a woman is given in marriage she is told that when the marriage is blessed with riches, it is for her family. If on the other hand a calamity befalls her whilst in her husband's house, she must sort it out with her husband and his family. According to some people, this is the reason some women from the south compete with their husbands in the amassing of wealth. There is no gain saying that both aspects of these traditions do not augur well for unity. We are now living in an integrated global community and it is only reasonable for us to bin these aspects of our traditions. They do nothing but sow seeds of division, acrimony, rancour and ultimately make it virtually impossible for us to mend that crevasse.
There is the need for us to get to know each other very well. Martin Luther king Jr once observed that, "Nothing in the entire world is more dangerous than sincere ignorance and conscientious stupidity". Sometimes I become absolutely gobsmacked when I listen to some brothers from the south. It is obvious that they know virtually nothing about the north. Yet ask the same person about the US or Britain or even any other African country and you will be surprised at the basket of information that you will get. All this boils down to the issue of apathy which our leaders have got to work at. What we need is a renaissance. What we need is a change of attitude. We sing "God bless our homeland Ghana" and yet we do nothing to change our circumstances. Or maybe what we don't do is to ponder over the meaning of the song. It is pregnant with meaning if only we care to know.
Readers will remember a poem in the then primary six textbook. It has the title "look to yourself". That is a very important piece which has a tremendous significance given the level of apathy among the Ghanaian youth today. Some of the lines of the poem go; for all things look to yourself first; you have all things and you will never thirst; your land has many things great and good; rich soils, minerals and other things…do not look at yourself cap in hand…honey and milk flow in your land…don't say grass is green at their feet for grass is greener at your feet…interesting isn't it? If only we can ponder over this, then we will be able to diagnose our problems without having to resort to anyone. Well I do admit there are several ramifications to this issue and I will not go into that (at least for now).
In conclusion, let us remember the words of Martin Luther King Jr when he said "I still have a dream. It is a dream deeply rooted in the American dream. I have a dream that one day this nation will rise up and live out the true meaning of its creed: - 'We hold these truths to be self-evident, that all men are created equal.' " Ghana is our motherland and there is no place like it. We have to do everything possible to create that conducive atmosphere which will make it the shinning star of Africa. God bless Ghana!!! Alhaji Yahaya Iddi (Manchester) Views expressed by the author(s) do not necessarily reflect those of GhanaHomePage.