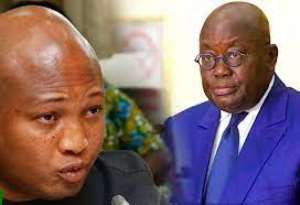 Member of Parliament for North Tongu constituency, Samuel Okudzeto Ablakwa has queried if President Akufo-Addo sought for change under trying times in the Rawlings administration only to do worse in his administration.
The MP who has become an albatross on the neck of the President on May 11, took to twitter to criticize the dire economic hardships in the country.
He asserted that government ought to come up with a rescue plan to evacuate Ghanaians from "mass excruciating suffering" which is now unbearable.
"Did Akufo-Addo lead kumepreko demonstrations against Pres. Rawlings only to become President and create siemepreko economic demonstrations? The mass excruciating suffering is now unbearable. Govt must present an urgent economic rescue plan to address the cost of living crisis," he voiced on twitter.
'Kumi preko', one of the biggest protest in the country, had Akufo-Addo as one of its leaders led the charge against the introduction of the Value Added Tax (VAT) law passed under the Rawlings administration in 1995.