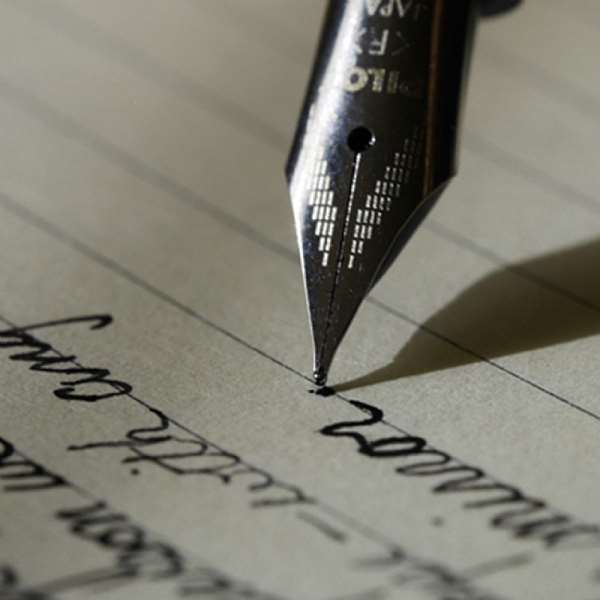 Ghana will be the main centre for political and democratic information on the fateful day of Tuesday, December 7,2004 as the nation exercises her franchise to go to the ballot to vote to elect the next President and Members of Parliament(MP's) alike.Our infant democracy would be put to a stronger test as all eyes, all ears and all countries in the world would examine the growth of our democracy and our political dispensation.This's why as one nation from the same mother Ghana, we must be tolerant enough to respect all divergent political views, be it for or from the opposition or vice-versa.
Equally important is the fact that, Ghana has a lot of political parties but it is not far fetched that the country has two supremo political parties and they are the current ruling government political party, NPP and the main strongest opposition party, NDC.These two main enviable political parties always lock horns to each other's throat and embattle their strength politically, socially,economically, financially and spiritually.It is an undeniable fact that the dubbed NPP and NDC have both contributed immensely to the growth and development of Ghana.
As much as I admire both parties and salute them for their yoman's job, I cannot fathom with the recent tautness and tension both political parties have created and continue to create in the nation and the high level of fear, insults, insinuations, animosities, atrocities, tribal descriminations, character assassinations, the brawl and the hullabaloo.It leads to schism among individuals, ethnic groups, religious bodies, industries and a lot more.All these, as a matter of fact, have made some electorates disorganised, depressed and have bathed themselves with the souls of dejections.
The NPP and the NDC must do their possible best to eschew their differences, because what they should not forget is the fact that, they have come a long way to depict good ethics of modern politics. . Both parties would have to show some decorum and discency.They must desist from telling the electorates big lies and small lies.They should love every opposition member and the ruling party members as their own brothers and sisters, who only share different opinions with them.Let me pose this question; do they(NPP and NDC) have the interest of the nation in their minds and at heart ? Do they all believe in the development and the growth of the country as their perogatives ? Do they also know that if they are not warry of their ulterances, the country would run into a big ditch of kiosk, anarchy or inferno ? Do they again know that if it happens that way(may God forbid), it would be the innocent children, the youth, the aged and a lot more who might die in vain ? If any political thinker or memeber in NPP and NDC can answer "yes" to any of the above questions, then we must all sit up and save the country for ourselves, our children, our families, our friends as well as all and sundry because Ghana is our homeland. It's the only country we have and thus we have no where to go.
We all owe it a paramount duty to remind all Christians, Moslems, pagans and all other religious bodies to go on their knees to say a word of prayer for the December 7, 2004 elections become an enthuse and a memorable one. For the above to be feasible, all members of NPP and NDC should watch against their tongues. Also, political speech writers would have to write a speech of gold to their Bosses and their Bosses should always read and talk wisdomely, as this would go a long way to help uplift our democracy and the goodwill(as the accountant calls good name) of our beloved country.
The NPP and the NDC should look up to God realise that, we don't need their huffings and puffings because it only leads to conflagration, holocaust and hellish. On the other hand, we the listeners, readers, tv phone-in callers, radio/fm station contributers have to think about Ghana first and not our selfish, partisan and castigation interest.This is why it's very important for all tv and radio host/hostess to use their credentials to educate the public about how to talk and contribute peacefully.
The Ghanaian electorates have come a long way and so no one can tell them which political party to vote for or vote against. However, it saddens my heart so much that, I do not understand why some key members of NPP and NDC still use insults and insinuatory remarks whenever they mount the political platform.This is a big sickinning.
Important to lament is the fact that most of the NPP and the NDC giants and gurus are all Educrat Schorlors ranging from Master's degree to Professors degree level.Are they telling we the youth of Ghana that they are educated illiterates ? May be yes, because elsewhere in U.K, US, German, Holland(The Netherlands/Dutch) and most of the well to do countries political leaders talk sensibly with no insults and personal attacks. This is known as politics at its best. Thus, who's to blame ? This reminds me when I posed the above question to a good friend of mine last week when I called him on phone to say 'hello' to him at the University of Ghana-Legon Compus. According to him, the NDC and Rawlings must be blamed for the present political fears, woes and predicament in the country but I really begged him to differ to his claim."Rawlings must be arrested because he talks too awfully and asults people rampantly", he quissed. Was my friend correct or wrong ?
My dear reader, the issue is not Rawlings.I know one may ask, if the issue is not Rawlings, then who is it ? Well, it's not Rawlings's issue or fault.Ghanaians made Rawlings who he is now. Ghanaians pampered Rawlings so much that, he was referred to as "Junoir Jesus ". The guy was untouchable.He murdered innocent people, yet no one asked him a word and that's why he still talks montrous, ghastly, horrendous, savage and grotesque way.Rawlings thinks apart from him, there' s no other man or men in Ghana.He thinks he cannot be nabbed. Rawlings can be nabbed if he goes a little further.However, I don't want anybody nab him.We should just try to tolerate his imflammatory remarks. This is because should his founded party-NDC fails to capture the Presidential victory come December 7, 2004 he would be as tranquit as a harmless ghost.
The painful truth is that, we started the Ghanaian democracy with a pinch of salt.It started with insult, insinuations, fighting, brutalities,mention but a few.Thus, they always want to continue and end it with the same shameful methodologies.To me, the problem is not the ex-president Rawlings because we have all contributed to it one way or the other.This's to say, we say ugly things about the party we hate in our homes to our children, family members, friends, wives and husbands.We do same in our various jobs as it often leads to divisions at working places and by so doing we don't work hard enough so it retards progress and it leads to retrogression of productivity.
In our Churches, Mosques, shrines and many socialble places, there are strives and anxiety due to politics which has brought it awful head to divide us.One would have thought that this same ugly tune cannot be seen and heard of in our Schools, Colleges and Universities but you have to get some chilled water to calm down the thirst of your oeasophagus before your throat becomes dry.Conduct polls in our various Schools,Colleges and our Universities and you would see and hear for yourself hilariously.I thought we attend School, College or University to educate ourselves universally in order to grow to become well endowed in society to help develop our country, but it's the opposite. Instead of some Teachers and Lecturers educate students and enlighten them know about moderm politics, some use partisan and tribal interest approach to tell(if not teach) some students which political party or who to vote for without the sensitivity and the fear of God.Realistically, this cannot be done to the apex level(even though, it happens in some schools,Colleges/Universities in some of the advanced nations) in countries like U.S, Canada, Gt.Britain, Germany, Russia(former USSR), and a lot more. For instance, I gnashed my teeth to the utmost amazement when a New Jersey(NJ) lady teacher was queried for pasting the pictograph of President Bush and his wife in her teaching classroom.Later, she couldn't bore the intensed pressure mounted on her by the School's authorities.The said lady teacher was given the exit for gross misconduct and for telling the students which political party(between Democrats and Republicans) they should support.Oh yes, these are rules and laws at it best.Could it happend in Ghana to any Ghanaian teacher or Professor ? The answer is a valid no because some of the teachers don't educate and inform, instead they disinform.
It looks as if the first world countries have an entirely different democratic despensational approaches than ours at home which is full of insults.I become sad seeing some well educated people who are Professors and some of whom having Doctorate degrees saying all sort of derogatory remarks about their opponents in the name of politics. We must love Ghana as our only nation and this's why it's very prudent for us all to open our eyes to see, analyse and examine all the doings of NPP and NDC before we go to the poll to cast our election for the party or person we deem fit.
A day hardly passes by without hearing about the empty noise and "koo-kaa, koo-kaa", of NPP and NDC but sadly, no newspaper has gotten the bravery to educate the leaders of the two parties.They(the Journalists) cannot do it because the Ghanaian Pressmen and women have stoopped so low and allowed NPP and NDC to dictate the pace for them about what to write.The truth of the matter is that, the two glamorous parties have been pampered so much that, some journalists write only what the two parties want to hear.Apart from " The Independence paper", and some few others, the remaining newspapers are all blacksheep in the modern Journalistic and Press Freedom families.
It's also as awful as senseless to notice that some Journalists worship NPP and NDC and as such, they cannot write about their bad policies and approches at rallies and public gatherings.That is very hilarious and boisterous.This's very unprofessinal and a big shame.For instance, the "Stateman" normally offers higher scores to NPP than NDC and "Palava", also does it in grand style for NDC so to the Palava, whatever the NDC does or says is right.So, how can our nation develop with such low level of Journalism writings cum reportage ? Is it why many a people apportion eighty percent ( 80%) of the nation's bad Governance, Health problems, Insurance issues, clumsy Education policies, lack of jobs, poor infrastructure, high level of illiteracy, high death rate, increase rate of HIV/AIDS, careless driving, low moral values, poor housing/afordable housing, awful economy and Security problems to Rawlings ? One would find it difficult to agree with me but I don't think Rawlings is the main issue here.To me, Rawlings has done his part and I congratulate him for a long service regime which no other Head of State or President has ever been empowered.He combined effectively the policies of Dr.Kwame Nkrumah with Danquah-Busia ideologies by proving potable water and electrification projects to many towns and hinterlands as Danqua-Busiah regims excelled respectively.
However, I think oflate, the former President Rawlings is gradually loosing his highly esteemed respect many people accorded him both at home and abroad due to the fact that, his own NDC people around him even know about this fact but they are afraid to tell him what to do.Yes, if you are a smaller animal, you dare not hold the tail of an elephant and you cannot play a soccer game against a lion/lioness.The moment you do that, the rules of the game(soccer) would be against you as all infringements, fowls, free-kicks, throws, panelties would be in favor of the lion/lioness, and if you try to score a perfect goal, it would be disallowed because he would be himself a refferee and assistant refferee as well.If that happens, your thought is as good as mine as the spectators would take the laws in their own hands to invite brawl.The man Rawlings as we knew him from Genesis to Revelations(or the days of Adam or Noah), came with good visions and clear cut plans but along the line, he allowed" one man show and no man in Ghana",(Gye Nyame) attitude entered in his soul.The biggest problem commenced when some of his closed pals and Ministers sought for their personal interest and refused to tell him the truth.Rawlings people have failed him, period.
We must all help our former President Rawlings in prayers because he only has a scanty pain in him so, I will sincerely be enthused if the President J.A.Kuffour, Council of State, Members of the Deplomatic Copp, Christian Council, Moslem Leaders(Chief Immam)and Chieftancy Council(Nananom / Queen mothers) try to combine their powers together to help get whatever he want and ask if he has any pain in him.Some of the anti-Rawlings people say he is suffering from schizophrenia but I beg to differ because that's not a good thing to say about our ex-President Rawlings. They should be able to ask him whatever his proplems are and whatever he wants or needs.If all these are done and he is certified, I don't think he would be going public to deliver tension speeches.After all, he is our only former living President.
So sad is the fact that Dr.Hilla Liman never lived joyously and he's gone to eternity.May his soul rest in perfect peace(RIPP).My humble appeal to the nation is that,no one should effect the arrest of Rawlings, no matter what he says because some people want to use Rawlings's derogative tendencies to bring tension in the country.Rawlings cannot harm the nation he loves so much and has suffered to serve it nineteen(19) good years.When Flt.Lt Rawlings was ECOWAS/ECOMOG Chaiman in the eighties/early nineties(I stand to be corrected ),he saw for his own eyes the brutalities, atrocities,killings, high death toll of children, youth and the aged in many war zone countries like Liberia, Kenya, Rwanda,etc and so he doesn't have such evil plans in his mental faculty to set Ghana in flammes as it is being perpetrated against him, just to tarnish his hard won reputation.
Heirrachically, it beholds on every soul in Ghana to be a refferee and law abidden citizen to make the December 7 election deviod of inferno and kiosks.To elect a good leader as our to be President, both NPP and NDC should refrain from "shower of T-shirts, cup of rice, a bottle of kerosine or any fianancial influence. As I witnessed a shocking revelations during the 1996 General and Parliamentary elections in Ashaiman, near Tema where I saw some top NDC gurus sharing "T-shirts and five thousand cedis ", for a huge crowd which had form a long queue across the arena of the Ashaiman Fire Service building, close to the main traffic light.I used to lived there so I know the whims and caprises of NDC and how they operate in Ashaiman metropolis.I was on my way to buy "Daily graphic and a sports paper" and I became sad when people were collecting a single "T- shirt" and money before voting.By this approach, can the electorates freely and willingly vote for a man with modern democratic and political vision ? Can they elect a man who has the nation's interest as his supreme objective ? If electorates sell their political and domocratic franchise, can they elect a President who is God fearing,caring, helpful and sympathetic ? Can they vote for a man who have moral values and understands God's creation and human values ? This reminds me when the people of United States(U.S) voted massively for George Walker Bush for the second term of the oval(white House) Office due to the fact that, between him Bush and his Opposition Democratic party Presidential Candidate, John Kerry, the people of America gave the mandate to Bush because he(Bush) regaards moral values a lot more than Kerry.As Bush made it clearly that, abortion and gay marriages were woefully and sinfully wrong and it' s against God's creation, his opponent Kerry was found wanting about his opinions. Whoever thinks social values(SV) does not play a vital role in modern politics must be living in a different globe altogether.Social values depicts how children and youth would have good souls morally, economically, socially and spiritually.These values include respect for the elderly, parents, whether or not abortion or gay marriages(same sex) are right and a lot more. Both parties are guilty of giving tangible, intangible or materialistic gifts to electorates and don't think NPP is an angel.My word is that, it doesn't matter whichever party commits such a disgraceful act, we should not welcome or accept it and it must be condemned. Could John Kerry, Bush or Tony Blair try to blind electorates by offering them t-shirts or what ? Even if it could be feasible, their respective names would appear at the front pages of all the newspapers and they would be annouced openly black and white on all the tv screens news bulletin.This' s what I have dubbed it "journalism and politics at it best.It's not too late. We can do better than them if and only if we use faithfulness to be our ingredients in all our menu.
We must be self desciplined and tell the truth in all our deeds.We must be law abidden and respect the laws of the land.In U.S, the law is not a respecter for the rich, the poor, a Governor, a Mayor, a Senate Member, the Cop(the Policeman/woman), the Military personnel/Marines, the tall or short, thin or fat.The law is made by all and for all.This is what as a nation, we should emulate. Advance countries respect their laws this's why when the Vice President of U.S, Dick Cheney was driving over speeding he was nabbed and charged accordingly by a policeman.Can anybody dare question J.A. Kuffour or Flt.LT. Rawlings if he drives carelessly or if his driver drives through the red bimming light ? If any Policeman would have the courage to do that, then he should expect his expellation from Ghana Police Service. Are you asking why ? It's because in Ghana, some of our Presidents, Policemen, Militarymen, the Judiciary, the Legislature and most of the well to do people in our society do not respect our Constitution and laws.And how many ordinary Ghanaians know about the Constitution of Ghana ? Whose civil right or duty is it to make the Constitution public to be known by all and sundry ? Who is not doing his or her job well ? How many times does any of our TV Stations seek the permission from a Presiding Judge or Courtroom to telecast a case in courtroom live for Ghanaians to view and listen to acquire any knowledge ? How many literates and well educated like the College, University students and other Tertiary students know about our Constitution, their civil right and defensive rights ? Simply put, many do not know and that's why a Policeman or Military man can give anybody a slap in town and yet, the said uniform man would go scott free.This' s why NPP Central Regional Minister, Isaac Edumadze could arest a poor driver and kept his car in his garage for days and still be working as a Minister of State.This's why Rawlings could beat his past Vice President, Mr.Arka but no one could tell him(Rawlings) anything.This's why a former President Rawlings could shoke the head, neck and shoulder of a DCE and yet, no one could arrest him.It's due to the above factors which make me say we have all contributed ugly to Ghana's problems so it isn't Rawlings' s alone fault.
Remember, it's only Rawlings whose name is in the mud and sinking fun(as the accountant calls one of his transactions) center but there are countless top Ministers and politicians who have contributed insanely to the present tension in Ghana.Some of them are Mr.E.T.Mensah, Victor Adjaho, Mr.Bajding,( I stand for correction) ,Obed Asamoah, Professor Evans Attah Mills(the Presidential candidate for the NDC), Nana Konadu Agyemang Rawlings(the wife of our big Boss and former President Rawlings), Tony Edu, etc(all of the NDC party).
On the part of NPP,I raise my hands up for the present President of Ghana-J.A. Kuffour for his good sense of maturity, sensour, humour, respect for mankind and society.I have personally not seen or heard of Kuffour insulting anybody and I think it's a big plus for him.Mr.Koffour, kudos but don't swollen headed.However, the same compliments cannot be said about the Kuffour and his NPP Ministers and some of his political leaders.Some of them are senselessly using words of inflammatory to inflamme the only country we have.These disgraceful Ministers and leaders are Isaac Edumadze, Kwamena Bartels and some few others.We the youth of Ghana are looking at them and listening to their political speeches closely and so if they don't prevent thier opened lips and mouth from insults and insinuatory words, their deeds would be played for their children's children should any of their family memebers stand for any public or political office.
The electorates should think deep and consider major factors like Values, the Economy, Job creation, Health care, Security and Housing among other key issues before they wake up early morning of Tuesday, December 7, 2004 to exercise their mandatory power to elect the next Chief of Ghana Armed Forces for Ghana.Both parties have a brighter chance of winning as their fate would be determined by the voters on the red letter day of December 7.We must all accept whaever the outcome would be.
NPP, NDC, let this election become a peaceful one because the world is watching and posterity will not forgive any of you should any kiosk occur during and after the election. Please, spare the children, the youth and the aged of any feasible brawl.
GOOD BLESS OUR HOMELAND GHANA AND MAKE OUR NATION GREAT AND STRONG. BOLD TO DEFEND FOREVER AND EVER. Views expressed by the author(s) do not necessarily reflect those of GhanaHomePage.