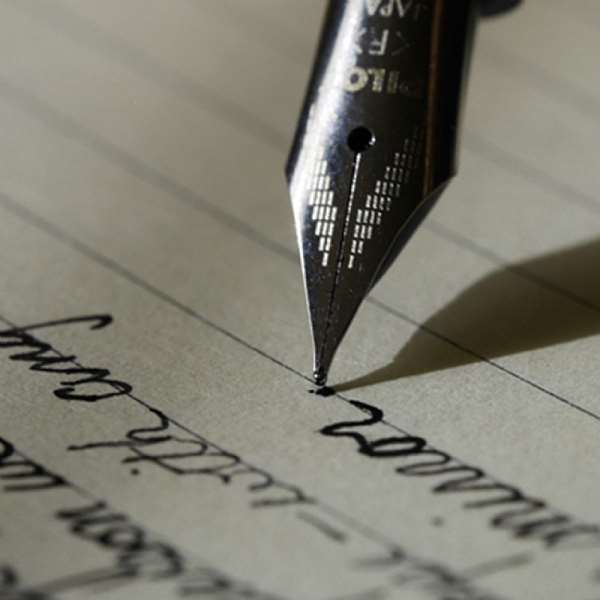 The last elections in Georgia and Serbia where reformists took charge of their homeland after so many years of mismanagement under the previous authoritarian regimes are helping to transform their economies into market led economies. That should be our guiding principles in this critical moment in our nation's history. All around us, countries that were once classified as stable and prosperous economies (Ivory Coast and Liberia) are now in flames.
We have prevailed and are forging ahead with the development of our country. We as a nation have been blessed that the kind of inter-ethnic and tribal conflicts going on around us has largely by pass us. The December 7th elections would be the defining moment for us as a nation. The whole of Africa will be watching us anxiously. We are being looked on as the pace setters. Our very existence as a united nation depends on this very one election. Our country (Gold Coat) is the only nation in sub-Saharan Africa that are diasporan brothers and sisters who were forcibly taken from our shores can return and buy a piece of land without victimisation or prejudice, thus living the Pan African dream that Dr Nkrumah help foster and have been continued ever since, first by ex-president Rawlings and now by current President, John Kufuor. We have set ourselves a target of achieving middle income status by the year 2020. It might be a tall order for a third world country with no strategic interest, yet others have done it, so can Ghana.
In my earlier analysis, I did emphasise on the policies of one man whose foresight help shaped our destiny as a country, Dr Kwame Nkrumah of blessed memory. Yes Dr Nkrumah made huge mistakes, and that has been acknowledged by various commentators, but his policies of inter-tribal unity and harmony stood the test of time.
Dr Kofi Busia, though bitterly disagreed with Dr Nkrumah, continued from where Dr Nkrumah left. The policies that ex-President Rawlings and his team of technocrats (including ageless Dr Obed Asamoah) adopted were mostly the same policies that Dr Busia and his team which included our fore most economist Hon J.H.Mensah were pursuing in the 1970s when the regime was overthrown. It is the same Structural Policies (reframed HIPC initiative) are pursuing.
We have been blessed as a nation that all the democratic leaders that we have elected through the ballot box have had the interest of the nation at heart. Some of them may have made mistakes and have apologise as ex-President Rawlings did at the National Reconciliation Commission, and again that have been acknowledged. What these leaders share in common was to answer the call of duty to serve. Dr Nkrumah, Dr Busua and Dr Limann all abounded their respective careers and return to serve. None of these eminent sons stole a penny from Ghana. The example shown by our leaders is what we should all strive to follow, but sadly there are few nation wreckers who continue to steal from the people. Others in their own quite little ways are helping to promote our country abroad to potential investors. Some of these sons with vast international experience, are in the current government, others served in the previous government and others are in business and commence and academia. People like Kwame Pianim, Minister Alan Kyeremanten, Nana Otuo Achempong, Dr Acquah of Bank of Ghana and former Ambassador Kobby Koomson, Eric Sowah (who was a very good friend of mine) and countless others that I cannot mention have all return to help with the reconstruction of our homeland. The pull of the homeland was so great for these brilliant sons and daughters, just like our late ex- Presidents before them. Like the current Presidents of Georgia Republic and Serbia, these sons come with skills that the motherland needs and are helping with the reconstruction of their homeland.
Examples are abundant. Korea, Singapore and Malaysia have been compared with Ghana when it comes to failed development in sub-Saharan Africa. Now countries like Burma and Vietnam are pulling ahead of us in economic development. So what went wrong? This disaster can not be blamed on one particular government but rather on various governments, including the military juntas. It's a combination of bad policies and other issues that were beyond us, such as the unfairness in world trade and are over reliance on one cash crop and on extractive minerals. These have not done us any good in the past and would not do us better in the future. The emphasis should be change from over reliance on Western markets to markets on the continent. The folly of the Zimbabwe government of Mugabe should be a classic example of how a very prosperous nation can turn into a basket case.
Our compatriots who have return with their worth of knowledge and good business practices should be given the help they very much need to create the necessary jobs for the countless of graduates with nothing to do.
In the field of Social development we have seen the selfless activities of our Nananom. Yes in every society, prominence would be given to those who have larger kingdoms, but that does not exclude the lesser ones as well. Thus we have witness the once hidden leadership of our nananom come to the fore. Some commentators have criticised the good work of Otumfuo Nana Osei Tutu II and Osagefuo Nana Amotia Ofori Panin II.
What these commentators tend to forget are, where ever region that our nananom comes from, they are at the fore front fighting for the Ghana and not only for Akyem Traditional area or the Ashantiman. They are our nananom too and not only for the Akyems or the Ashantis alone. I am proud to associate my self with these nananom, which is what my parents thought me.
Yes, we have made mistakes in the past and have had some difficulties with regards to some of the policies implemented by previous governments, but as a nation we have always overcome this. As madam Sophia Honer-Sam rightly stated on 23.11.04, those who are inciting people to derail our democracy have got their passports and visas ready to flee the country at the first hint of trouble. I am talking about politicians in all the major political parties, the journalists, some members of the security forces and the judiciary. These people will make sure their families are out of the country. It is always the poor who bear the brunt of the violence. We should not allow our democracy to be push off course. We should look at the countries where atrocities were once the norm and how they have been able to transform themselves into fledging democracies and emerging economies.
In my previous articles I gave examples why we as a nation should be grateful to ex-President Rawlings and accord him the due respect as our only surviving Head of State. Yes, like Dr Nkrumah, Dr Busia and Dr Limann, ex-President Rawlings also made mistakes and that we have debated at length. But we must also appreciate that for 20 years he was our leader and that we cannot erase as some people think. One can not erase history. Then the question that we need ask ourselves is what if Dr Adu Boahen or Late Victor Owusu (of blessed memory) had won the Presidency? Yes, history is littered with a whole lot of ifs'……………. What about Komla Gbedemah and Imoro Egala?
What about the impact of HIV/AIDS on our economy? What are we doing about the poverty strategies that this government set at the beginning of its term? These are the questions that the policy makers would need to answer.
Views expressed by the author(s) do not necessarily reflect those of GhanaHomePage.