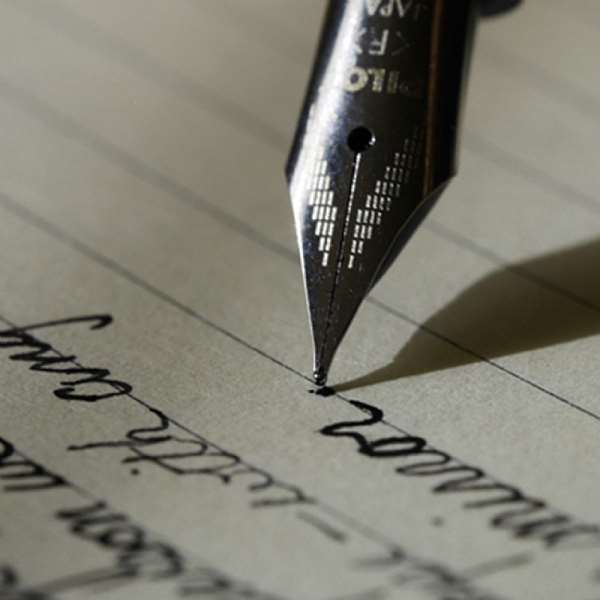 About three weeks ago, I wrote an article emphasizing the qualities and strengths of President Kufour and Prof. Mills in the December elections. I have always maintained that NPP will win about 70% of the votes compared with 30% by NDC. Since I wrote the article, I have received several emails from readers expressing their viewpoints.
As usual, some of the mails came from a group of NDC sympathizers who reject my claim that Mr. Kufour will win a second term. They advised me to have a look at the NDC manifesto and visit their website to learn more about NDC's vision for Ghana. I acted upon their advice and visited their website. I was embarrassed, to say the least, about what I learned.
The home page of the NDC bears a placard of Mr. John Jeremiah Rawlings, which reads "JJ Harder than Rock". I asked some top-level NDC sympathizers why Mr. Rawlings is still portrayed at the front page of their website, but not their reigning presidential candidate, Prof. Atta Mills. I was told that "Mr. Rawlings is the father of the party". Another said, "We should not lose sight of where we came from". My good friend, Mr. AAA (no affiliation with the shining star Mr. Akwasi Ampofo Adjei of blessed memory) thinks that "Prof. Mills is not his own man". He believes that Mr. Rawlings is still the powerful man of the NDC.
Whilst the NDC gurus may have a point that they do not want to forget their past, it is confusing, if not a sign of weakness, for them to relegate Prof. Mills to the background. As an NPP supporter, I was quite happy when the NDC rejected Dr. Kwesi Botchwey as a presidential candidate. Although Dr. Botchwey would have been no match for Mr. Kufour, I thought he was a better candidate who could have helped lift the NDC a bit from the doldrums. Once again, my friend, Mr. AAA believes that Dr. Botchwey had no chance of winning the NDC leadership context because Mr. Rawlings did not like him.
There is less than three weeks to the E-Day (Election Day) and the NDC is yet to make a cogent case as to why voters should vote for them. So far what I have heard from the NDC is only a litany of complaints about the NPP government. Prof. Mills has not yet been able to explain why he is fit to govern when the NDC has squandered 20 years of Ghana's history.
I was e-mailed by two young men from Winneba (Fante) that during an NDC rally in their town, the NDC promised a catalogue of things which they would do if they were voted into power. These two Fante youngmen from Winneba reminds me of the late King Ghartey IV of Winneba - assertive, high-spirited and eager. They wrote that "The NDC say that they will eradicate corruption". They continued, this time writing in Twi, "Doc, se kwaterekwar se obema wo ntam a tze ne din" (which literally means that if the "naked man says he will clothe you listen to his name"). I agree with these youngmen that corruption reached its pinnacle when the NDC was in power.
The NDC want to reform our educational sector, modernise agriculture, construct first class roads, connect every school to the internet, revive the cocoa sector, promote freedom of speech, etc, etc. I deeply feel that these statements coming from the NDC are a slip of the tongue. I wonder why they did not do any of these things when they were in power for 20 good years.They want to revive the cocoa sector but they have failed consistently to recognise the efforts of our cocoa farmers in boosting cocoa production. The NDC say that our cocoa farmers are lazy and that the current high cocoa output in Ghana is due to the smuggling from Ivory Coast. How could NDC refuse to congratulate our farmers for their yeoman's efforts and still campaign for their votes? Being a farmer's son, I know that farmers are more intelligent that the NDC will give them credit for.
The NDC promise to abolish accidents too. They blame NPP for the disaster at the Accra Sports Stadium some years ago. They still believe that we are in the military era, where useless decrees were promulgated as panacea to our problems. It was a Dutch friend, who drew my attention to the statement on the NDC website blaming NPP for the Accra stadium disaster. This friend, who is a foreigner and does not know much about Ghanaian politics, was quick to dismiss this statement. He believes that with such misinformation from NDC, the NPP will rule Ghana for a long time to come.
NDC and its parent organization, the PNDC ruled Ghana for almost 20 years - the longest by any government in this country's history. During this period, Ghana moved from being a country which could feed itself to a nation, which relied on the generosity of foreign countries for almost everything, including maize and toilet paper. In 1988, I heard from a Nigerian friend that there was a quiz programme (What do you Know) in Nigeria and the following question was asked: "In which country is toilet roll considered to be an essential commodity?" A contestant who had visited Ghana in the previous year replied "Ghana". The quiz master said "Correct for Three Points!" This illustrates the extent to which Ghana went under the drain during the PNDC/NDC era.
Within the last 4 years that NPP ruled Ghana, things have improved remarkably. The NPP will win the elections in December for two good reasons: First because of the positive changes which have taken place in the country, and Second, because the NDC is no viable alternative. I find it a pity that the other political parties are not able to marshall forces and depose NDC as the chief opposition party. For the sake of our democracy, we need a good opposition, which I am afraid the NDC is incapable of providing.
The positive changes which Ghanaians have enjoyed since January 2001 and for which Mr. Kufour will be lected for a second term are as follows: First, NPP has allowed the rule of law to prevail. Second, all the by-elections, which have been organised under NPP have been hailed as free and fair internationally. Third, courts are able to dispense justice without fear. Fourth, the cocoa industry, which suffered an unparallel decline during the NDC era, has been revived. Cocoa output is expected to reach 700,000 tonnes, the highest ever in the history of Ghana. The second highest output was about 600,000 tonnes in 1964/65 - almost 40 years ago. Fifth, prices have remained unchanged for almost two years. Sixth, police have gained confidence in their work. Seventh, more road construction projects have been initiated in the first two years of Kufour's government compared with any corresponding period in our history. Eighth, rural development is being effectively promoted. Ninth, a national health insurance bill has been passed, an action, which will provide healthcare based on need not ability to pay, for all Ghanaians. Tenth, the exchange rate of the cedi to the dollar has been stabilised for about 2 years. Good luck to President Kufour and the NPP MPs on December 7. Kwasi Boahene, Ph.D Views expressed by the author(s) do not necessarily reflect those of GhanaHomePage.