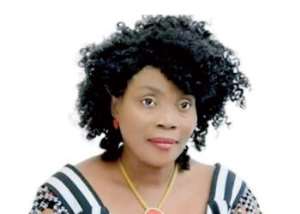 Ms. Janet Asana Nabla, General Secretary of the Peoples' National Convention (PNC) on Sunday while acknowledging the tenacity of single mothers called on stakeholders to come to the rescue of these struggling single mothers by enacting a law that will allow the government to extend financial help to single mothers.
"We are proposing that the government uses its agencies like the court and security system to chase irresponsible fathers, while the government extends financial help to their wards, to pay back the money into the government coffers," Ms Nabla stated in a statement copied to the Communication for Development and Advocacy Consult (CDA Consult) in Tema.
The PNC also wants the government to extend loans with low-interest rates to women (most especially struggling single mothers) in the informal sector who are into trading, hairdressing, dressmaking, and farming to enable them to do their business since most microfinance institutions are no longer in operation and more importantly interest rate is too high and often ends up eating into their profit.
These factors when considered will go a long way to help women especially the struggling single mothers in the country earn a sustainable source of livelihood and also take good care of their children who will grow up to become useful assets to the country rather than liabilities to society, the PNC stated.
The PNC, therefore, appealed to the Government, Civil Society Organisations, Political Parties, Non-Governmental Organisations, the Parliament to help in addressing issues that bother the women of Ghana.
The PNC wants the government put in measures to support struggling single mothers who pass through the nook and cranny of this country to provide for their children's wellbeing without the support of the father figure in the home.
The PNC stressed that women who pursue the irresponsible men at DOVVSU, Legal Aid, the Juvenal courts, and social welfare end up abandoning the course because the bureaucracy is too much for them and the money used by single mothers to chase irresponsible partners to own up to their responsibilities often ends up discouraging them.
The PNC stated: "Let us as a country wish Mothers in Ghana a Happy Mothers Day by formulating policies that will show that we care about our Mothers because a financially capable Mother will produce a bright future child for the country."