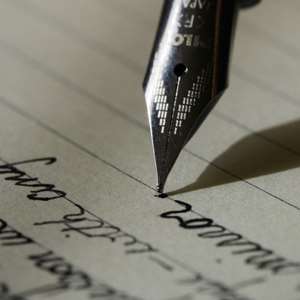 We, the three Royal Adzɔvia lineages, comprising the Nyaxoenu Adzɔviawo descended from Tɔgbi Sri I who have the prerogative of choosing the Adzɔvia Awɔamefia, have also received with dismay news of a purported installation of a Tɔgbiga Wenya III as the "Dutor of Aŋlɔ̃" and a Mamaga Bui Buiekpor II as "Queen of Anlo" and all the associated pronouncements, counter claims and public comments. In response to the many entreaties to us and by our own judgment, we would like to issue this brief statement to clarify affairs in the Aŋlɔ̃ Dukɔ.
Inasmuch as this purported installation is said to be championed by a faction of the Lɔaƒe Clan, we are constrained from making any wholesale condemnation of our uncles of the Lɔaƒe Clan for this embarrassing affair which promises to deepen discord in Aŋlɔ̃, diminish the legacy of our patriarch Tɔgbi Wenya and put the named Lɔaƒe Clan members involved in the public spectacle into disrepute. We hope reason shall prevail and sanity will be restored in the Lɔaƒe Clan and Aŋlɔ̃ as a whole when level-headedness prevails. We do not want to engage in the ongoing public spectacle and shall welcome a private engagement to unravel the affair. We call upon those involved to cease their pronouncements.
However, we want to express our grave concerns and disapproval of the plethora of fabrications and gross revisionism which have bedevilled Aŋlɔ̃ for some decades now, especially in regards to the position of the Awɔamefia, our origins, migration history and even who we are, which are exposing us as Anlos to public ridicule and laughter in Ghana. We condemn unequivocally certain false, misleading and denigrating statements being made and circulated about our esteemed progenitor Tɔgbi Sri I. At the appropriate time, the public shall be made known of the truths.
We are also privy to, among similar pronouncements by agents of known culprits, a letter issued on his own letter head by the Awadada, Agbesi Awusu II, apparently on behalf of the Aŋlɔ̃ Traditional Council in which the Council acknowledged the imposter Mr. Patrick Komla Agboba, with paternal origins from Agbobakofe in Logba, as Awɔamefia. We would like to reiterate and all should take note:
that the said Mr. Agboba is not a descendant of Tɔgbi Sri I, a position all the three lineages are now unambiguously agreed upon. Anything heard or said contrary to this is from a rogue element bent on destroying Anlo.
that he is not properly installed by us and is not recognised by us. He is aware himself that he has been masquerading as Awɔamefia.
the cases we have taken against him and his henchmen and accomplices are still pending in our heavily compromised judicial system, from the Volta Regional House of Chiefs to the nation's very much troubled judiciary, as you are all aware.
Since we do not intend to countenance forever the farcical denial of justice to us through the established courts, we intend to follow tradition and customarily rules in order to ensure that a legitimate leadership is restored in Aŋlɔ̃ in the nearest future on the Awoame Zi which Mr Agboba has not even seen before and has not been installed on.
The criminal plunging of Aŋlɔ̃ into a leadership paralysis and vacuum and stalling of development is an abomination that needs cleansing. And we intend to do that without fear or favour within the shortest possible time.
In the fullness of time, we shall brief the good people of Aŋlɔ̃ and their chiefs with regards to the cause of action to restore sanity to Aŋlɔ̃.
We thank you for your patience with us, plead your indulgence, and above all, call for your unalloyed support as we redeem Aŋlɔ̃. from the clutches of people who should have been sent to Tɔkɔ Atɔlia long ago were we in the olden days.
Miawoe kpui loo!
...............................
Mac Quarcoo Connel - Ackummey
(Chairman; Adzɔvia Awɔame Zi Council)
cc.
Distribution: All Media Houses