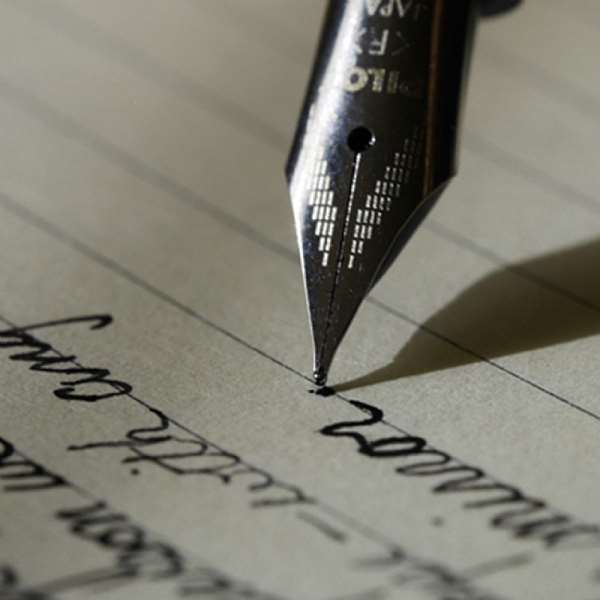 LET US BE TOLERANT WITH ONE ANOTHER
I have just been analyzing the latest full economic assessment of Ghana's economy by Paul Walters, Economic Adviser, of DFID. The summary of his report was published on the web. Ghana: Economic Update 3 November 2004. The DFID economic report has an air of optimism and if it was an end of year report it could be summed up as " doing well but could do better. The report states that the Government is on track with spending targets but "donors are taking a wait and see approach to petroleum deregulation and discussion are ongoing on Ghana post HIPC.
The report stated that by the end of 2005 the government would have spent around $200m, on the petroleum subsidy. This is in line with the promise by the President not to pass on the huge rises in the world price of oil. However, this policy of subsidizing the energy sector will increase Ghana's domestic debt by 0.7% of GDP. Readers should bear in mind that last year Ghana had a net repayment and the only reason for the slight increase in our domestic debt is primarily due to the explosion in the prices of oil.
Hopefully the Government has promised to de-regulate the petroleum sector ending its involvement in that high-risk energy sector. This may reduce the government's exposure to subsidizing this sector and cushioning industry, commerce and consumers of the "real energy price rises".
The purpose of this piece is not to discuss "book long " economic policy; I have my hands full every Wednesday with my students. Sorry, Maame Yaa, I was in danger of being "economics book long" and readers are aware of my contempt of "anything that is not easily understood by my aunties, uncles and brothers in Nkawie. Well back to the real world. The world of hassle and daily struggle.
I can understand Papa Ofori, my mechanic friend at Kasoa asking Master, what has GDP got to do with me? Everything! Everything! The "image" of our country abroad has got everything to do with our collective prosperity as a nation.
Once upon a time Liverpool my adopted City was perceived by investors as a hot bed of radicalism, left-wing ideologues and extremely unattractive to potential investors. The City suffered huge job losses, capital flight, plant closures, migration of skilled labour, wholesale destruction of communities and a loss of confidence. It took a dedicated and determined team of Officers led by the current Chief Executive of Liverpool Sir David Henshaw (my former Boss) to turn the City around. The city of Liverpool won the title of the City of Culture this year. I was there to cry, and share in the celebrations.
As one of the officials who was employed by Sir David in the 90's to help turn round the fortunes of our great City, my tears was one of joy. Our City is thriving, booming and bristling with confidence. Investors are back, unemployment is down, the city center is bustling with energy, students are opting to stay in the city and to crown it HRH Queen Elizabeth 11 will be opening the First National Museum in the United Kingdom in 2005- the Ghanaian Association in Liverpool are heavily involved in the planning of the event.
Now back to my beloved country. Bi-partisan politics aside Ghana under John Kofi Agyekum Kufuor is seen and perceived as the "golden boy of the west". Our image among potential investors, Paris Club Members, G8, big financial institutions and even ordinary tourist has been greatly enhanced by the sound economic policies being pursued by our government. There is no denial that the NPP Government has raised our image as a tolerant society.
We could argue till the cows come home – the simple fact is the European Community has classified Ghana as a "white country". It simply means in 2004 no Ghanaian; I repeat no Ghanaian can claim to be "persecuted" by the current Government thereby claiming political asylum. Before, any of your readers vilify me – Please the address to write to and complain is www.europe.gov.uk I was not involved in the assessment, I am stating it as a fact.
Last month I spend some time at the European Commission in Brussels (representing the East of England) arguing the case for a continuation of our huge structural funds allocation. Like all Ghanaians, I paid a courtesy call on our industrious Ambassador Kwabena Wudu and spend sometime with staff at the African Caribbean Pact Desk in Brussels. Folks, almost all the European Commissioners that I had the opportunity to meet were proud of the achievements and success of our country. The incoming Trade Commissioner Peter Mandelson spoke glowingly about "our country" and its achievements of course, I did my best to sell my country and pleaded with the Commissioners to increase the bilateral and project aid that goes to our country.
In particular projects that may help to provide boreholes and clean drinking water to every part of the Northern part of our country (my dream). The. European Community is the biggest single donor institution of "bilateral and multilateral grants to Sub Sahara Africa.
However as our Ghanaian saying goes " every sweet thing has got a bitter tail" - all members of the Commission, staff, and desk workers were concerned about the noises coming out of our country. I do not want to apportion blame, as both sides are equally guilty of using inflammatory language. This perceived lack of maturity, intense political infighting, zero- sum game "life or death approach to the 2004 elections "leads to a lack of confidence in our economy, political systems, institutions and people by the corporate western world –opinion and decision makers the movers and shakers of the world financial systems.
Attempted coup d'etats, loose talk, negative campaigns have all been major drawbacks in our country's image and its efforts to attract tourists and foreign direct investment." For example, friends of the Merseyside Constabulary whom David Apeatu met when I invited him to visit the Constabulary last year to help develop a Police Science Forensic Laboratory rang me to ask about his safety when they read about the attempted coup
Do we know how ashamed one feels when the Chief Constable of a major Police Force in the UK asks you? Appiah how is David? Is he okay? I understand there was an attempted coup? I had to reassure him that David (our Head of CID) was okay. .
It may seem silly and churlish to readers? Whether the coup story was a hoax, plant or untrue that is irrelevant – it just damages our image and turns off potential investors and tourists. Negative campaigning, insults, bad news puts a slur on our country.
I am absolutely certain (100%) multiply by (100%) that President Kofi Agyekum Kufuor will never called Jerry Rawlings a "thief" in public. I have never seen it in print anywhere. It is not his style, character, nature nor his demeanour to insult people never mind an ex President. I will personally go on my knees and apologize to ex President Rawlings if our President has called him a "thief" in public.
Such language is emotive. I can understand other party members having the usual bash – i.e. the Asiedu Nketia's, Kofi Wayo, Edumadze, Tony Aidoo's of this world – half of them brain dead.. just holding paper certificates what I do not expect is for Jerry Raw ling's to indulge in name-calling. Whether I like it or not Jerry Rawlings was my ex President and I have to respect him for leading my country at one time, I will never insult any elder never my ex President. . On the same token Jerry must/should rise above petty politics and insults and act as statesman. I know you can do it. You are at your best Jerry when you act and represent the interests of the poor – at your best when you are calm and acting like a statesman.
By all means Jerry, criticize, discuss debate, analyze and campaign. By all means let us enjoy debating the issues ad let the people vote on the issues. After December 7th our country will still be there, the poor will still be with us, the wretched of the earth will still be with us and the perennial problem of poverty will still be with us.
As a nation what we all need to ask ourselves is
1. We are where we are
2. How did we get to where we are?
3. Are there any lessons to be learned?
4. Where do we want to be in 10-20 years time?
5. How are we going to get there?
6. What measures do we need to take to get there
7. What support do we need to get there?
8. How are we going to measure our success?
My measurement of our bond and success as a people in 20 years time if the good Lord spares me is:
q A country where every citizen has access to good drinking water, basic education, basic health services, affordable housing, and free legal services for the poor and most important a marked improvement in infant mortality rate.
q A country where my great grandchildren can stand for elections at Keta and win and the grandchildren of Kojo Tsikata can stand at Nkawie, Manhyia and win and represent the interests of the people of Nkawie- a nation at peace with itself.
q A country where we are judged by our contribution to society not by our birthplace
q A country where ownership of a flash car, big house, big wallet is not the determinant of ones worth
q A country where no child goes to bed hungry and our greatness is valued in how we treat the disabled, disadvantaged, and the poor.
Folks, I wish the Ya Na had never been killed? I wish Mawuli, Boamah and co were still alive? I wish Kwabena Agyapong could still talk/hug her mother? I wish the Judges were still alive? I wish the grand children of Kotoka, Acheampong, and Afrifa could hold the hands of their grand parents. I wish there was no NRC report, I wish Gondar barracks never existed, and that the pain and tears that folks went through never happened? But we are where we are. History will judge us by the way we resolve our differences.
Do believe me our country is a lovely place. You only seem to appreciate your country and people when you are a stranger in someone's land. On my travels, when I am representing the United Kingdom, I still act in a way that befits a Ghanaian. I love my country all aspects of it. We have our differences but all in all we are a very tolerant bunch. We like our beer, food, dance and jokes.
We have never experienced any major disasters, no civil wars no earthquakes and we bear our poverty with extreme dignity. There are no Bokassa's, Amins', Mobutu's hiding in the closet. As the Chair of the biggest Congolese Society in the UK, I can raise my head high; I know the torment that my brothers in Congo have and are still going through and how they treasure and dream of a GHANA type country, people and culture in the Eastern part of the continent.
Once more, I plead from the bottom of my heart, we must not let this elections divide us.
Issues and how we resolve them only divide us. We are fortunate to have two gentlemen contesting for the elections –both of them make Ghana proud. .
We are at our best when we are united; at our best when we are kind and patient; at our best when we are tolerant; at our best when we share each other's pain and sorrow: at our best when we are united.
To end, I have the personal authority of the President to say this: If he has offended anybody or said anything that has caused pain - On his behalf, I say sorry, do forgive him – he is just human.
On my part if my articles in this column have caused any offence to anybody, please do forgive me. The picture of Yasser Arafat wearing just an ordinary hat and a pyjama being wheeled into the hospital in France shows and proves our mortality.
Let us wake up on 8th December as Ghanaians with one destiny to improve the lot of the poor in our midst.
God Bless Views expressed by the author(s) do not necessarily reflect those of GhanaHomePage.