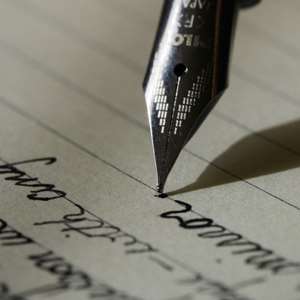 As Ghana tries one more time from this month of May 2022 to increase Government revenues through the electronics transfer or e-LEVY, let some of us do a short review of our history as a nation.
Former Finance Minister Dr. Kwesi Botchwey will go down in Ghana's history as the man who as a Law Professor, appointed as an Economist, and who brought Ghana to her knees before the IMF.
Short of ideas after driving major businesses like Tata Brewery, International Tobacco, Mazda Assembly Plant by Marc Cofie to close, and some businessmen to flee the country, he had no choice but to follow the dictates of the IMF. He increased Duties and taxes up to 500% in some cases in items described as "luxury" items. I recall in 1989 that this included Video recorders and Cameras. "Christmas gifts" were still allowed by Airport officials.
I recall in 1989/90, the PNDC took $2.1 Billion in World Bank loans for "Asphalt Concrete" Highway Construction, naming the Accra-Kumasi Highway specifically as example; and in 2 years the Asphalt concrete highways from Accra to Kumasi by 1991 were all potholes - my sister called some "man-holes".
An abusive dictatorial Military Government policy about taxes and duties should not be allowed to stand when democracy emerges,, save for leaders who themselves do not care to even bother!
The ruins of Ghana's economy started in 1982. I was in Ghana visiting from the US in summer 1981 before the coup and the dollar $ was c2.7 as I remember, because I had an account at Household Finance.
In 1989 when I returned to Ghana the same $300 or c800 was not worth withdrawing and I left it at the Bank (before they changed to HFC Bank).
The $ dollar was c800- my $300 had turned to about $1.
Fundamentals of ECONOMICS:
For those who don't understand Economics well, please let's think on "the fundamentals" as one Economist turned Vice President Dr. Bawumia said.
By 2000 at the end of the Rawlings regime the exchange rate was
$1 to c9,000
After Kufuor took over in 2001, the nation had to file for Bankruptcy under what is called HIPC- Highly Indebted Poor Countries.
Some of Ghana's debts were written off by some foreign nations. In 2004 I wrote an article for Ghanaweb called "The Cedi millionaires".
It took 14,000 to get $1. Everybody prided themselves in being a millionaire- buying a Fridge or other items for 3 million or 5 million when they meant $300 to $500.
The NEW CEDI:
The Finance Minister the late Baah Wiredu, did what is called redenomination and printed new notes, making c10,000 = Ghs 1 (Ghana new cedi).
People then did not need ugly black plastic bags to carry their moneys anymore! Some still likes the old million attached to currency and still today would quote Ghs 100 as c1 million.
The ECONOMICS:
In all these note that the PNDC (1982-2000) was closing down factories and driving some businesses away and some were closing on their own due to poor sales or people unable to afford some basics like a Fridge. Note that salaries could not keep up.
INFLATION RATE hit all time highs in the double digits.
In the wisdom of the Finance Minister Dr. Kwesi Botchwey, Ghana needed to punish and take money from "those living above the means of the ordinary Ghanaian". As Finance Minister in the 1980s and early part of the NDC admin, Dr. Kwesi Botchwey, put a nail in the coffin of Ghana's economy till now!
- Force Businesses to close
- Increase taxes and port duties and levies.
- discourage manufacturing as imports were earning the Government incredible high tax revenues!
At the same time Government executives developed the taste for $100,000 luxury vehicles like the Toyota Landcruiser and Nissan Pajaro and awarded themselves huge allowances for Housing and for travel per diems.
Can any nation survive this way?
So today we are living in Ghana and the fundamentals show we need Ghs 2,160 (7.2/$) to buy the same Fridge that cost $300 in 1981.
And Ghs 2,160 is the same as cedi 21,600,000 (21.6 million).
Are you a millionaire yet?
Dr. K. Danso - May 3, 2022