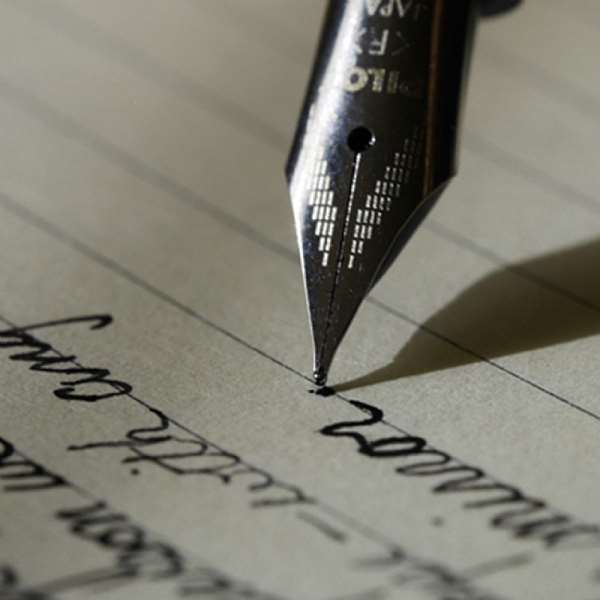 A few weeks ago, information filtered into the Ghanaian community both home and abroad of the fact that the Ghanaian finance minister had been given an award judging him the best finance minister in Africa. This award was supposedly given to the finance minister by an international magazine according to some sections of the press whilst others were claiming amongst other things that it was given him by his fellow African finance ministers. Yet still, others claimed the award was given him by the IMF and The World Bank.
Amongst those who made statements on this issue was the 'honourable' minister of information of the Republic of Ghana, Nana Akomea. Whether he knew what he was doing or not, Nana by his position in government was perceived (and rightly so) of stating the government's position on the whole issue. Therefore if what Nana said is not true in the light of recent events as per what Osafo-Marfo's (the award recipient) own version of events is, then either the government or indeed Nana Akomea has told a blatant lie to the people of Ghana ie. one of the 2 parties or both have by lying, mis-informed the population of the country and the electorate.
It is rather unfortunate that in this day and age, when people go to the polls to elect a government for my dear country, they only succeed in electing a bunch of people who will willingly tell blatant lies to the people in order to blind them and influence their decision making on election day thus enabling them to come to and hang on to power from one term to another. The attempt by Nana Akomea and his collaborators to mis-inform Ghanaians especially is a cheap shot and can only happen the way it happened in this case, in an African country. Why do I say this? Plainly because, Africa is a dark continent, when it comes to the general knowledge of the population, regarding issues of politics and governance.
It seems to some people, the NPP government does nothing but tell lies. I mean with all the IFC & Chinese barber loan scandals, Apraku's funds diversion, Ghana Airways, Bambagate, VRA vs. Wereko-Brobbey etc. what will anybody who reads and listens to Ghana news say? But hard as it may seem to swallow for some, I will hasten to point out that previous governments before and including the NDC and its parent the PNDC, were no better at telling Ghanaians the truth about what was going on in the country.
How many times did we not see the PNDC/NDC government welcome World Bank and IMF officials to Ghana amidst all the pomp and pageantry on TV only for the press to be shut-out when the meeting that actually brought them to Ghana was about to commence? How many times did we not hear during the PNDC/NDC era that our education and health reforms were a resounding success according to the IMF & World Bank when in actual fact, government officials were sending their children abroad for education and themselves abroad when in ill-health? How many times did Kofi Anna(UN Secretary General) come to Ghana only to be ushered into a closed-door meeting with JJ Rawlings after which we were told all manner of stories? How many Ghanaians knew anything about the goings on with regards to the Quality Grains affair before the NPP came to power? How many of us knew that Konadu Agyemang-Rawlings and some partners had bought Nsawam Cannery? Were Ghanaians not consistently told that Rawlings' trips abroad to invite investors into the country during the late 1990's were overwhelmingly successful? What do we see today? How many firms came in to actually do any meaningful investing in the so-called economic sectors of the country that JJ and the NDC as well as the GIPC had gone to market in America, Asia and Europe? In many cases, information was that the cost of those investment trips by JJ and his cronies outstripped the level of investment successfully brought into the country!!!The point I seek to make here is that from ever since independence, lying to the people among others has been what has kept government in power from day to day. My emphasis is on governments of Ghana from 1981 because that is what my age allows me to personally relate to.
Rawlings lied to us for 20 years telling us the World Bank and IMF had been giving his government the thumbs up with regards to how they were running the national economy. Unknown to us however, we were practically sitting on a time-bomb of debt as the government was up to its neck in bills from these 2 institutions amongst others & the economy was teetering on the verge of default & collapse, hence the HIPC situation we had to go into when the NPP took over. How many of us knew about all the trillions of cedis of local debt that had been accrued to government through the GNPC and other government institutions some of which was threatening to collapse of the Ghana Commercial Bank? Did this not lead to the near 100% rise in the price of petroleum products soon after we ushered in a new government?
The fact is that, due to the poor level of education that has ensured the general gullible nature of most Ghanaians, as well as the nature of economic hardship that keeps the average Ghanaian thinking about his/her daily bread, the average Ghanaian is mostly either unconcerned or incapable of deciphering lies from information they get from government. As a result, we tend to treat political campaigns for the highest office in the land as a time for funfair and merry-making and are ready to cheer at candidates the moment they finish a sentence without actually having listened to what they were saying to us.
At another turning point in Ghana's political history when elections were to be held in 2000 in which JJ had no constitutional right to compete, Kuffuor seeking office, stated he was going to create 100,000 jobs within the first three months of his arrival (I stand corrected if I am wrong). I was however surprised that nobody, not even the press at the presidential candidates' debate, asked him to substantiate his promise. Nobody asked Kuffuor to explain how he was going to achieve this, in what sectors of the economy these gains were going to be made or whether that rate was even achievable looking at the nature of the national economy. Nobody even tried to find out from him if even the 100,000 number would be relevant looking at the number of unemployed in the country as well as what his projections of what this would mean for the general level of unemployment in the country by the end of the first 4 years of his term of office. Instead, people were more interested in cheering 'Asie ho' at the end of every sentence during the campaign. Today, can we prove if Kuffuor has fulfilled this promise? Will we say he lied to us?
Lying in politics in the case of Ghana is simply done because the average Ghanaian will not make any political decisions on the basis of a minister or president having lied nor will the government official be forced by his own colleagues to resign his/her office. This is because we tend not to place emphasis on asking for accountability but rather treat our politicians like we do our traditional rulers. Once a person is elected to office, those who elect him expect him to remain there for life. The person only comes under scrutiny when he does something culturally abominable that shames anyone who will publicly support him. Unfortunately, making empty promises and embezzling public funds is not considered abominable and so if the politician dialogues well with opinion leaders mostly by giving them a cash share of his/ her ill-gotten wealth, they will most likely weather the storm.
In politically mature countries, Nana Akomea's position would be untenable at the moment and we would have woken up long ago to hear him having hung his boots from the government. But alas, we are in Ghana, where being a successful politician means being deceitful and corrupt to the admiration of the general public. If anyone wants to cast any doubt on this comment, kindly ask yourselves this question; How many 'rags to riches' politicians and ex-politicians roam the streets of Accra alone today to the admiration of many? Views expressed by the author(s) do not necessarily reflect those of GhanaHomePage.