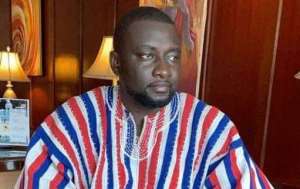 My attention has been drawn to a malicious publication on Modern Ghana and other media platforms with the above heading.
I, Villey Acheampong hereby state unequivocally that the said reportage with an accompanying photo of me is erroneous, misleading and a poor attempt by my detractors to tarnish my hard-won reputation.
Whilst resisting the temptation of discussing a matter which is sub-judice, it is important to put on record that it is not true that I am in police custody as mischievously put out. On the contrary, I live a normal life just like anybody else, doing my business.
I therefore call on my family, friends, business partners and the general public to treat this denigrating publication about me with utmost contempt.
Thank You. Signed
Villey Acheampong