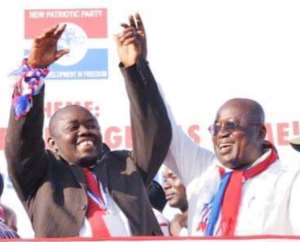 A former Parliamentary Candidate of the New Patriotic Party (NPP) for the Tamale North Constituency and a member of the 2020 Northern region campaign team, Chief Akilu Sayibu has called on the various contestants in the party's constituency elections to accept the outcome of the results.
"To those who will emerge victoriously, celebrate moderately and reach out to the losers for unity ahead of the 2024 elections. Let's remain united for victory 2024", he stated.
He spoke to the press in an interview ahead of the elections slated for Thursday, April 28, 2022 across the country.
Chief Akilu Sayibu who is also the publisher of the Voiceless media also used the occasion to appeal to the media to give positive coverage to the elections to ensure less or no tensions after the elections.
The governing New Patriotic Party (NPP), is set to hold its Constituency Delegates Conference from April 28, 2022, to May 2, 2022 to elect constituency officers.
A statement from the party said the congress will come off despite the statutory holidays of May Day and Eid-Ul-Fitr.
The party has entreated the Constituency Election Committees to "determine the appropriate day within the given period to conduct the conference and hold the elections under the supervision of the Electoral Commission of Ghana, in accordance with the party's rules and regulations."
---The Voiceless Media