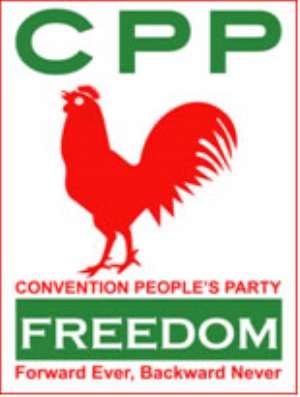 The Convention Peoples Party's Central Committee has unanimously agreed that Nana Akosua Frimpomaa Sarpong Kumankuma should step aside from her position as the chair and leader with immediate effect.
This call has come about due to a revelation that Nana Akosua Frimpomaa did not meet the 50% or more threshold directive as directed by the party's constitution.
A Re-run of the elections has been authorized by the Central Committee and Comrade Kwame Jantuah has been nominated as the committee chairman to oversee and bring the modalities to make the Re-run effective.
Nana Akosua Frimpomaa has also been referred to the party's disciplinary committee for misappropriation of party funds that were raised run up to the 2020 elections.
Some members of the party are of the view that, the directives of the Central committee are in order, as they will correct the breach of the party's own constitution which has been breached as well as provide the platform for proper accountability.
The CPP is going to win the 2020 elections, but first it must engage in house cleaning exercise to make sure, they are an example worth emulating as a political party.