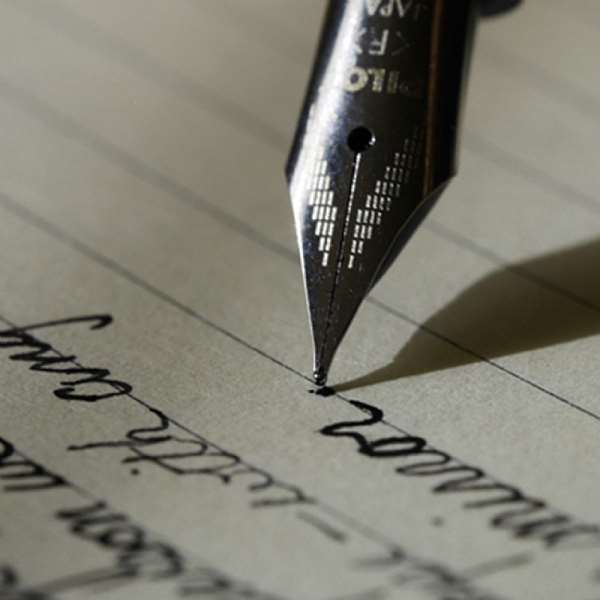 A GNA feature by Lydia Ofori Abakah
Accra, Sept 28, GNA - A story about a widower and a father of two recounted in a taxi had it that he recently lost his job because he was found to be HIV positive. His plight became compounded when he was fired again after he secured a new job because his first employer revealed his HIV status to the new employer.
The employer continued to write letters warning other employers that they risked losing that widower soon if he were employed, compelling him to travel abroad for greener pastures leaving his two orphaned children to their fate.
This case is one of the many actual developments taking place in the country in particular and other parts of the world as cases of discrimination and stigmatisation against people living with HIV/AIDS (PLWHA) are being documented on daily basis.
Indeed, stigmatisation and discrimination of people living with the disease occur at workplaces including even health institutions, schools and homes.
The rights of PLWHA are being abused all over the world. For instance, a community in South Africa recently beat up an HIV/AIDS activist to death for publicly announcing his status while another man also murdered her wife in the same country, for discovering that she was HIV positive.
In fact stigmatisation is dehumanising and should not be allowed to take root in the society. The phenomenon is a discrediting quality or attribute that reduces the bearer from worthy and whole person to a discounted and discredited one within a particular setting.
Discrimination can create mental agony and even result in suicide. It occurs when an unjust distinction is made between two people resulting in unfair treatment of an individual or group of people as a result of their belonging to a particular group.
Inequity usually based on the value judgements of other people results from actions and policies that arise from such negative attitudes and which may violate the rights of PLWHA.
Though there are no specific laws protecting people living with AIDS in the country, the 1992 Constitution and other international human rights instruments, which Ghana has ratified, guarantee the right to equal protection before the law and freedom from discrimination on grounds of race, colour, sex, religion and national or social origin. Section 17 (3) of the Constitution defines discrimination as "to give different treatment to different persons attributable mainly to their respective descriptions by race, place of origin, political opinions, colour, gender, occupation, religion or creed.
"Whereby persons of one description are subjected to disabilities or restrictions to which persons of other descriptions are not made subject or are granted privileges or disadvantages which are not granted to person of another description".
Despite these provisions that seek to protect citizens from discrimination, persons living with HIV/AIDS, are discriminated against. Indeed, some of them are denied medical secrecy, respect for private life, right to employment, right to health care, the right to accommodation, right to free movement and the right to property because some people consider the disease as a curse or punishment for sexual promiscuity.
Some are even discriminated against and maltreated by their own relatives and friends, ejected from their rented apartments, divorced or are not allowed to marry.
One landlord in Accra once retorted: "The house belongs to me and a l say I do not want to rent it out to an AIDS patient, what is my crime in this?"
Society should as a matter of urgency "do something" about the situation to ensure that the rights of such persons are respected as enshrined in the Constitution of the land. The Government can as a matter of urgency, initiate a Bill seeking protection for AIDS victims for Parliament to pass into law.
Measures must be put in place to ensure that PLWHA live peacefully and are able to seek medical treatment or their status should be acknowledged publicly, to educate the public about the disease and the need for safe sex.
The 2002 situational report by the Ghana AIDS Commission (GAC), for instance, has revealed that efforts aimed at creating a supportive legal, ethical and policy environment for those with the disease constituted only 32.4 per cent of what was required while effort aimed at promoting their rights constituted 46.4 per cent.
Aids Alert Ghana (AAG), a non-governmental organization, with a mission to help prevent the spread of the disease through proactive actions such as community based research, publications, seminars and acting as advocate on related issues, recently with the support of the Ghana AIDS Commission (GAC) embarked on an initiative to protect the rights of PLWHA.
The initiative, dubbed the: "AIDS Alert Law Project" (AALP), which started last year, is aimed at providing for policy makers and specific target groups a platform to ensure continuing dialogue to promote consensus on HIV/AIDS related issues.
The purpose of the AALP is to provide legal advice to PLWHA, to promote advocacy to highlight the needs and rights of infected persons and undertake activities to promote awareness and understanding of legal ethical policy issues brought by the disease.
The initiative involved workshops that afforded the legal experts an opportunity to exchange information and share legal experiences to enable a better coordination and collaboration amongst lawmakers to benefit persons living with HIV/AIDS.
At the launch of this law project, Miss Gloria Afua Akuffo, Deputy Attorney-General and Deputy Minister of Justice, said unless Government adopted a supportive legal framework, efforts to tackle HIV/AIDS related stigmatisation and discrimination would fail.
She said the authorities now needed an anti-discrimination policy supported by relevant law that would ensure the protection of the rights of people living with the disease.
Professor Sekyi Awuku Amoa, Director General of the Ghana AIDS Commission (GAC) at the launch also noted that there were lots of legal issues relating to HIV patients that required investigations for the contribution to policy direction and strategy for dealing with the pandemic.
He said the devastating effect of the epidemic required that individuals and societies re-evaluated their attitudes, prejudices and behaviours and that the disease should be seen as a major developmental and human right issue.
Prof Amoa said the GAC had as part of its interventions established a legal and ethical sub-committee with the responsibility to develop policies that would address the legal and human right issues relating to HIV/AIDS.
Ms Anna Bossman, Deputy Commissioner of the Commission of Human Rights and Administrative Justice (CHRAJ), said it was illegal to compel someone to undergo HIV test, though the exercise is recommended for people to enable them to know their HIV status so that they could know what medical approach to take.
Mrs Esther Baah Amoako, Executive Director of AAG, said the AALP project, which would be extended to other parts of the country, was part of the organisation's initiative to provide legal advice to person's living with HIV and to promote advocacy to highlight the needs and rights of such persons.
She said respect for human rights was critical to the prevention and successful treatment of HIV/AIDS.
Mrs Amoako said participants at the workshop would form a network to support efforts at creating a supportive environment for people living with HIV/AIDS and make recommendations to the GAC to aid policy formulation.
She said the continual violation of the rights of PLWHA could increase the negative impact of the epidemic and create mental agony for them.
Dr Ama Kyerema Edwin, Clinical Psychologist at the Korle-Bu Teaching Hospital has said that confidentiality, privacy and comprehension of information should be paramount in handling PLWHA. Mr Henry Tackie, a Senior State Attorney at the Attorney General's Department, has also said there were at present no specific laws on PLWHA with respect to their privacy, employment and insurance among other things.
However, the good news is that there is currently an HIV/AIDS and Sexually Transmitted Infections draft Policy to protect persons living with the disease and address issues affecting them before Cabinet, which would later be presented to Parliament, according to documents made available to the GNA.
The draft policy, when passed into law would also enable policy makers to put in place measures to combat any further spread of the disease and reduce the current prevalence rate of 3.4 per cent to the barest minimum.
The policy is also aimed at addressing issues such as human rights, behavioural change communication, AIDS education in schools, wilful and negligent transmission of the disease, treatment and care, gender and AIDS, and legal and ethical issues.
The plan would ensure that access to social and economic opportunities remained open to people living with AIDS without any discrimination or stigmatisation.
The initiative by the AAG to provide legal assistance to PLWHA is also commendable and Government should support the NGO to fight HIV/AIDS and protect people living with the disease.
But all these would be cosmetic measures towards protecting the rights of people living with AIDS without the support of the entire society.
It, therefore, behoves individuals and organisations including the media to ensure that all policies aimed at fighting HIV/AIDS and those that seek to ensure that the rights of people with the disease are protected are translated into reality.