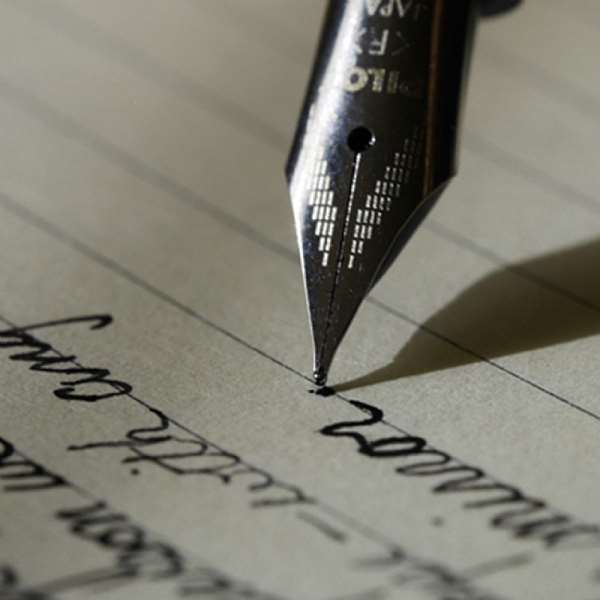 Countrymen and women, loyalists and opponents, I am so enraged I feel like breaking not just plates but peoples' necks as well. I have always prayed that I will not be forced into this condition and just when I felt that my prayers were being answered, football – and those who mismanage it in this country – have enraged me so much that my blood is boiling inside me. I watched the last match of our senior national football team, the Black Stars. I hope you did too.
I am referring to the World Cup Qualifier with Cape Verde at the Kumasi Stadium. It was such a drab match and watching it reminded me of what we used to call "school league" in those days. I used to play in those "school league" matches, you know. I was such a lousy player but I was one of the best in my school. So my PE teacher, who doubled as the coach, had no choice than to field me. I used to play as a striker. Whenever I missed an opportunity to score, teacher-coach would call me to the touchline, give me six quick lashes on the butt and order me to get back on the field. After the lashes, I will ran to my position, with tears in my eye and fire on my butt, and play better. The lashes always worked.
So as I watched the Black Stars playing like a misguided colts team against a very weak opposition, I wanted to see the coach administer some lashes to a couple of players. Well, you know, he didn't lash anyone but thankfully, and rather strangely, our team won by quite a comfortable margin. I wanted to call the coach and give him some pep talk. I felt like telling him about the effectiveness of the 'lashing' treatment. A day after the match, just when I was about to make the call I read on the internet that the coach had left the country – he had vacated his post, gone AWOL with cheeky disdain. Apparently, he had gotten a new job with a team in his country, Portugal. I was so angry. Then everything became clear to me.
You know it was this same coach, in Kumasi they call him Maliano Balleto, who sent the Olympic team to Athens. When I heard the news about his unceremonious, discourteous departure the scales fell off my eyes and I understood why the Meteors were kicked out of the Olympic tournament. Instead of mapping out strategies for winning the Olympic medal, he was busily laying schemes to "leave us ajar". No wonder we performed so poorly. Whiles he was eating our food, breathing our air and building up his account with our money, he was just pretending to be enjoying his job. Such disloyalty and betrayal, I have not seen before. Even during the Cape Verde match, I saw him kicking against his chair and throwing his arms about in despair, pretending to be enjoying his job and feeling genuinely concerned about the 'useless' game the Black Stars were playing. Alas, he was throwing 'gari' into our eyes.
But I didn't blame Balleto for what he did. I blame the people who appointed him. And I am even more angry by the comments made by the Chairman of the FA to the effect that Balleto left because he was hounded by the sporting press. When he was told that it was his job to make sure that the man had sufficient incentive to stay, guess what he said? He told the media at the press conference that it was not his job and that he's a "physician by profession".
I couldn't believe I was hearing such crap from the man. He also challenged the journalists that he would give up his FA job (even though he says it's not his job) to any one of them would be bold enough to take up the challenge. By throwing this chairman, the FA chairman, Hanyo, was casting an insinuation at the deputy Sports Minister who had all the good ideas for football management when he was a sports writer but has so far failed to implement any of them. Well, that's a different story for some other time. For now, let's concentrate on the football.
I don't want to write too much with this mood am in, otherwise, my young heart will suffer a premature cardiac arrest and, as you know, I cannot afford a by-pass surgery. All I want to say is that I never really expected the Black Stars to qualify for the World Cup. I still don't think they will, even though with Balleto's help they are now placed on top of the group table. I think that Balleto has done his best and even more. He's thought as a few lessons and we must take them seriously. He is not the first coach of the national team to leave so unceremoniously. You remember Miran Ziva? Miran came over to Sikaman in search of quick money to take care of his ailing mother. I don't know how he negotiated with the FA, but they seemed to have done something less than sensible. They paid him in advance and as soon as he got his money, he ran away. I don't know whether Balleto was also paid in advance. So many other coaches have left unexpectedly. Essentially, the FA did not treat most of them well. Unnecessary interference, unwelcome interventions, unimaginative planning, lack of vision and an abundance of obstinacy have always been the bane of the FA. As far as I am concerned Balleto left because of the FA – and not the media. Coaches the world over are criticized – and questioned – around the clock. For example, all sorts of nasty things have been said about the coach of the English football team and recently, when his libidinous improprieties came to light, even his moral authority to lead a squad of virile young men was questioned. So Hanyo should not waste my ears with his nonsense about Balleto leaving because of media criticism.
If Hanyo has discovered that football administration is much more difficult than cutting up and fixing human bodies, so much so that he does not consider the welfare of coaches and the resolution of their grievances his job, he should kindly step aside. I have managed football before and I can say with all the conviction I can muster that it's not a difficult job. Even 'bofrote' sellers with a street-smart degree can do it. If he steps aside, we can always get someone to do the FA job. There are several capable people lined up for the job. All they want is for 'position occupiers' like Hanyo to give way. As we strive to qualify for the next World Cup, I will advise Hanyo (or whoever becomes the FA boss after him, in case he leaves) to do what I think we should have done almost a decade ago. We should forget about these foreign coaches. They've caused us enough misery and embarrassment. Some of them were very good and they would have taken us to places if the FA and Jerry Boom's E.T. had given them the free hand to operate. On balance, however, I think we have equally good coaches in this country and they can qualify us to any tournament at less cost. I don't know why we always like our local coaches to be the deputies of expatriate coaches, most of whom cannot even speak coherent English. For the next two years, I insist, we should shut the door to all expatriate coaches. Those fashion designers and PE teachers who show up at our doors pretending to be coaches should be arrested and jailed. We should give our coaches a chance. I believe they will deliver. Even if they don't deliver, they can't run away. They will stay here and take all the criticisms and insults. The football nonsense in this country should stop before I get a heart attack.
Excellently yours, J. A. Fukuor [email protected]