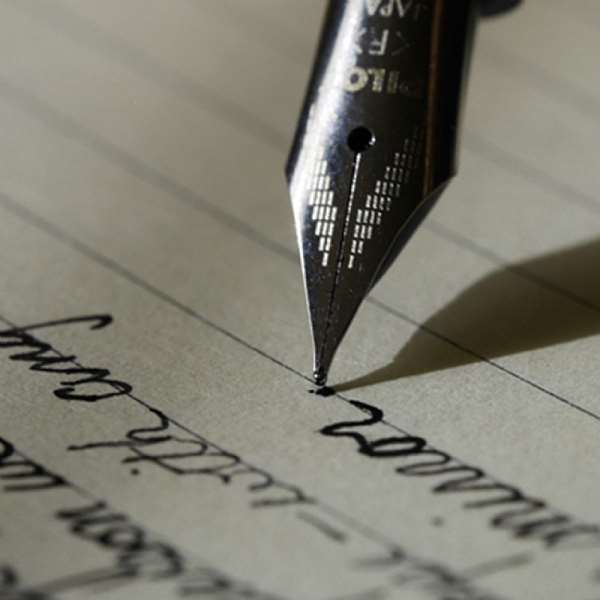 Countrymen and women, loyalists and opponents, it gives me great pleasure to inform you that I have conquered the Central Region. Tata Mills' backyard has now become my playground. You know I went on a tour of the region over the weekend and my, oh my, it was great. I have spoken to the chiefs and promised to meet all their frivolous demands (like building "places of convenience" for them) and they've promised me votes.
Thousands of votes. Forget about the constitutional injunction on chiefs not to dabble in politics – they've devised their own methods of "doing" politics and they do it so well. It's good to know that I have the Central Region in my pocket and I am glad I didn't make any silly remark about Fantes being jokers. Fantes don't need me to tell them they are jokers (like I did some years ago). They may be jokers but that's not for me to say. I have been told that Fantes are even ashamed that Tata Mills is always reinforcing the notion that Fantes are jokers and, therefore, he's losing faith with his own people.
My trip to the Central Region was very eventful and successful. But at one point, I got the scare of life on the second day of the tour. Everything was going just fine until after one rally I decided to savour some "erstew" with freshly fried fish and pepper. It was so good and I threw decorum to the wind. I literally drank the pepper sauce like soup. Moments after my meal, my bowels started churning. I started releasing presidential gases, much to the disdain of even my driver. Nature started to call very loudly. I needed to respond urgently. I wanted to dash into one of the bushes to take the call but I was forced to keep things within me. We drove on for about an hour and we couldn't find an appropriate place of convenience. But I couldn't keep nature's call on hold for long and as soon as we got near a village I had no intention of stopping over in, I dashed to the chief's palace. He was pleasantly surprised and, even shocked, to see. He tried to take me through all those boring traditional protocols but I shut him up and demanded that he showed me his place of convenience. What sweet relief it was. On that day, I picked up two more of life's hidden lessons. First, I learnt that there is no freedom like the freedom of the bowels. I also understood why people keep asking for my government to build places of convenience for them. In Sikaman a lot of people do not have the opportunity of attending to nature's call in dignity. As soon as I was done, attending to nature's call, I continued with my tour and every village I entered I promised to construct a place of convenience. For every place-of-convenience promise I made, I got hundreds of people to sing my praises and promise in return to vote for me and ensure that they win more votes for me, even if it means forcing their wives and kids to cast their ballots in my favour.
The second lesson, I learnt with my rumbling tummy experience was that manifestoes are not really necessary for a political campaign, at least not in Sikaman with so many hungry illiterates whose only care in the world are the "little things" in life – basic food, shelter and clothing – as well as good roads, basic health facilities and, yes, places of convenience. They don't care about macro- and microeconomics, divestiture, import parity, exchange rates, HIPC, structural adjustment etc.
I have decided to make a strong point for my party not to print a manifesto. After the NDC people launched their manifesto in Kumasi, we thought we had been beaten to it. But now I have come to the realization that manifestoes are not that important. Going to the Central Region gave me an opportunity to reassure myself about my promise-making abilities and test the gullibility of the people as well as confirm my theories about the near uselessness of manifestoes. Now, I know that I am still very good with promises – I've still got vibes to con the citizenry into voting for me. Now am sure I don't need a manifesto to win the elections. The 'big guns' in my party might insist on a manifesto but left to me alone – it is a very unnecessary document. The people whose votes really matter don't read manifestos. The things that matter most to them cannot be put down in a manifesto. Where in our manifesto are we going to promise to build a place of convenience for each of the 25 odd villages and hamlets in Nyaakrom? The promises we make in manifestos do not mean much to the real people of Sikaman. I even have this strong feeling that even among the educated class and those whose "eyes are have been opened" very few will be inclined to make time to read the manifestoes of the various parties.
I pity Tata Mills and his people who think they had scored a first by launching their manifesto before everyone else. With just two days in the Central Region, making promises to build KVIPs (which I hate), construct roads and provide water, I have done what the NDC cannot do within 12 months with their manifesto.
I want all politicians to take a cue from this. Manifestos are fancy documents which mean absolutely nothing to the people. All you need to win is a glib tongue to make promises – even those you know you can't fulfill. It helps a great deal if you are already in power. So don't waste time, precious paper and ink producing manifestos. Even if my party prints a manifesto, we will continue to make unwritten promises. The good thing about unwritten promises is that they sound so sweet to the ears and they get you votes more quickly than manifestoes do. And, unlike manifestoes, unwritten promises are easy to forget and hard to trace. It is therefore almost impossible for people to constantly remind you about the promises you've failed to fulfill. So who needs manifestoes, with a tongue like mine? Certainly not me. At least, not for now.
Excellently yours,
J. A. Fukuor