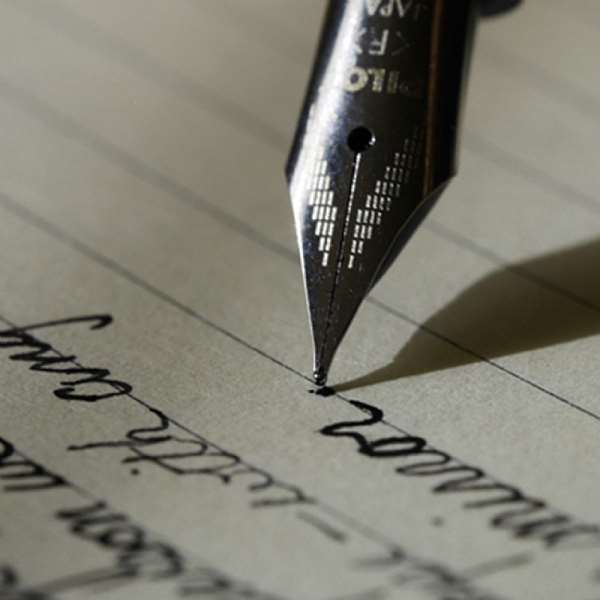 Countrymen and women, loyalists and opponents, as I sit to write this letter, I am seething with rage. I have this burning desire to deliver an uppercut and break the jaw of a certain man. Unfortunately, the man is a Reverend Minister and I don't want to incur God's wrath by laying my hand on his anointed. The Reverend Minister I want to punch happens to be the head of the National Office of the West African Examinations Council. I hope you know him. His might not be one of the most recognizable faces in the country. He might not be as popular as I am. He is not even a threat to my continuous stay on the Black Star Stool. As far as I am concerned, he is almost insignificant. But by his acts of omission and commission, he has brought so much disgrace to our country and a lot of grief to my heart.
For the second time in a little over two years, the West African Examinations Council, ineptly headed by the Reverend has cast doubts on the credibility of the examinations it conducts – the very opposite of what the council was set up for. I was not surprised when I heard the news that some of the papers in the on-going SSCE had been rescheduled because there had been a leakage somewhere. I was not surprised all. It is no secret that examination papers are leaked every year. I know it, you know it. What happened with the BECE a couple of years ago was just a wake-up call for WAEC to be up and doing. But they didn't heed that call. Instead they fell into an even deeper slumber. Lo and behold, there has been another leakage and papers have been rescheduled. The damage caused is so painful for me and I feel sorry for the young men and women who are taking the SSCE. I don't care much about the WAEC's reputation – it has none left. Am worried about how our students and their academic credentials will be perceived or received beyond our borders, especially in Kwesi Broni's land. WAEC examination slips are already not very well recognized abroad. I know so many brilliant young men and women who have often been compelled to take a special examination just to prove that what has been granted them by WAEC is genuine. Now the situation could get worse, with the latest discovery of yet another examination leakage. I can bet my last cedi that the leakage was only detected because those who allegedly broke into the depot to steal the examination papers were not so smart. Who knows? A smarter thief might have made away with a different set of examination papers and covered his trail quite impressively. No one should protest if we hear that institutions of higher learning abroad (and even in Sikaman) are refusing to even take a second glance WAEC result slips. I feel so ashamed. I also feel so sorry for the younger citizens who might suffer the indignity of having their hard-earned academic credentials rejected.
So to cut a long story short, I think that heads must roll. I am told that the question of whether or not heads will roll was put to the National Director of WAEC and he couldn't give a convincing answer. I wouldn't have expected him to answer the question in any better way because his head must be the first to roll. I believe that setting examinations questions and administering the exam is like keeping a secret (or a series of them). So to my fickle mind, examinations are all about keeping secrets and letting them out only on the day the examinations are due to be written. Simply put, we are paying the Reverend and all those under him, to keep secrets. If the Reverend cannot devise efficient measures to ensure that examination papers are kept secret, I guess he is better off staying behind his pulpit and leaving us alone to conduct our own examinations in a secured, efficient and credible manner for our academic credentials to be respected in any part of the world. I don't want to deliver the uppercut which will send the Reverend walking out of WAEC, dazed. He should just bow his head in shame and leave. I am sure his church members will gladly welcome him with open arms.
After the Reverend is gone, there is the need to thoroughly investigate the circumstances surrounding the recent leakage and deal drastically with those behind it. I hope the police will do a thorough job on this one. Fingerprint experts should even be brought in to make sure that the real criminals are brought to justice. We don't want any wishy-washy investigation which will see the wrong people put to trial without any solid evidence as happened in the Jahinfo case from Yendi.
I will also like to see all the students who are proved to have benefited from the leakage severely punished. Their quest for 'apor kronkron' should not jeopardize the credibility of our examinations and threaten the futures of diligent, studious students. The usual WAEC sanction of banning them for a specific period from taking examinations is good but not enough. Criminal prosecution, leading, possibly, to a term in prison or some community service (like cleaning the gutters in Accra) will serve as a better deterrent. Meanwhile, my hand is still heavy and itching to deliver an uppercut. If I don't give it to the Reverend, I will not fail to unleash it on any other person who fails to act to ensure that the credibility of our examinations is restored. People's futures are at stake here.
Excellently yours,
J. A. Fukuor [email protected]