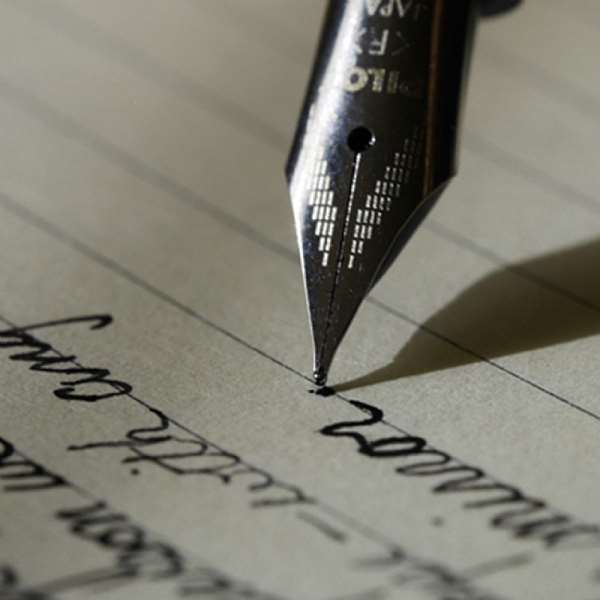 Countrymen and women, loyalists and opponents, the political atmosphere is heating up and we are all bracing ourselves up for real campaigning. As for me and the members of my party, we are resting easy knowing very well that the forthcoming elections are ours to win and theirs (you know who?) to lose. We will do what we have to do and leave the rest to the Sikaman electorate to decide and I know that they are not ready to tell me to take my positive change and "shove it where the sun don't shine".
Whiles waiting for the start of the real electioneering, I have been closely testing the political temperature in the land of the Bushman. It seems that the Bushman will not be my friend anymore after December and I am sad about it. It will take only a welcome miracle for the Bushman to beat the man whose name sounds like a stew ingredient - Curry. Mr. Curry, who speaks haltingly like I do and seldom succeeds in making his point of view clearly known, appears to have brightened his chances of making it to the White House by selecting a running mate who is young and more charismatic and eloquent than he is. Curry's choice of running mate gave me some food for thought. Curry's decision also sparked a wave of magnanimity in me and so I have therefore decided to give my opponents free advise on how to choose a running mate with wisdom to balance the equation for political success. Before I go into all that I will like you to know that I am not decided in my mind as to whether or not to choose Maliu as my running mate. Running with him in 2000 made perfect sense. He came into the campaign with loads of money. He has more business acumen than I do and he made more money from building roads than I did selling bricks. He was also a northern Muslim and running with him won some northern and Muslim votes. But now?
Well…am not so sure. Maliu is as uncharismatic as I am uninspiring. His speech delivery is nothing if not painfully dull. I remember he once spent about three minutes pronouncing "respiratory" from a prepared speech at a forum organized by the Medical Association. He also appears to have become a liability with all this Dagbon fiasco. I am also not very sure about whether or not to run with Maliu because, having stayed on the Black Star Stool for about four years now, I have been able to make more money than I made when I was running my brick factory. I don't need his money anymore – I feel I can go it alone. I think I still need a northern Muslim as a running mate. But he should not be from Dagbon. That person should also be more eloquent than I am and he should not be someone with Maliu's infantile vocabulary. If you think you qualify, please drop me a line sometime soon. Please hurry because I need to make up my mind within the next couple of days.
So, now you know. I have very serious running mate blues. If I, the excellent one, am having such blues, you can imagine the 'trauma' my opponents are enduring as they seek to choose a running mate. As I said earlier, I feel like my opponents need some wise words of counsel to enable them make the right choice of running mate and that's exactly what I am going to do.
Let me start with Tata Mills. I think, he already knows that he has to abandon Adimu – the man who blithely proclaimed himself as the "shadow vice President" of Sikaman months after he had helped Tata to a successful defeat. Tata Mills' running mate should be a northern Muslim as well. But he dares not choose someone from Dagbon. His running mate need not be eloquent but he must be someone who really speaks like a man and with conviction. He even stands to gain a lot if he chooses an intelligent woman as a running mate. Tata Mills' running mate should not also be from the 'old' NDC stock – those dyed-in-the-wool Jerry Boom loyalists whose only delight is in the ex-excellent one's checkered past. Tata Mills needs someone to project the so-called new face of the NDC as his running mate. It's going to be a very difficult decision for him to make because there are so many people in his party jostling for the position and, very crucially and unfortunately, he can't make any decision without Jerry Boom breathing down his neck.
Coconut Mahama is a northern Christian vying for the presidency after three unsuccessful attempts. He is wise enough to know that he needs a southern running mate. Unfortunately for him, he has not built a very strong support base in the South so he has a very narrow spectrum to choose from. Furthermore, his party is a very poor one and I believe that one of his foremost considerations might be to look out for someone with a lot of l'argent. Herein lies Coconut Mahama's biggest headache. The temptation is for him to choose someone like Kofi Wayo. If does choose Mr. Wayo, he would turn his campaign into one big political comedy. Since, Coconut Mahama has no chance of winning the election, I will advise that he chooses the cigar-puffing 'Nima Boy' as a running mate. Not only will he get free money to run his campaign – he will also do the whole nation a lot of good by placing a comic in the centre of the political arena to provide free comic relief to help ease some of the tensions.
I don't think it's necessary for me to give any advice to Georgie Gudey and the other 'jokers' who are vying for the presidency. First of all, Mr. Gudey does not need a running mate because he should not be running at all. If he insists on running, he might need to choose one of his security guards as a partner. Secondly, I think I have said it before that the nutcase from A-Poly who was deceived into declaring his candidacy a few months ago, needs a 'shrink' and not a running mate. Finally, I have also said that Ram Atoko is not qualified to be contesting for the presidency. He needs to be schooled in the economic, social and political realities in our country before he tries again. But if he also insists, I suggest that he gets himself a fishmonger from Kokrobite, who knows our country better, as his running mate. My magnanimity has ended, for now.
Excellently yours,
J. A. Fukuor [email protected]